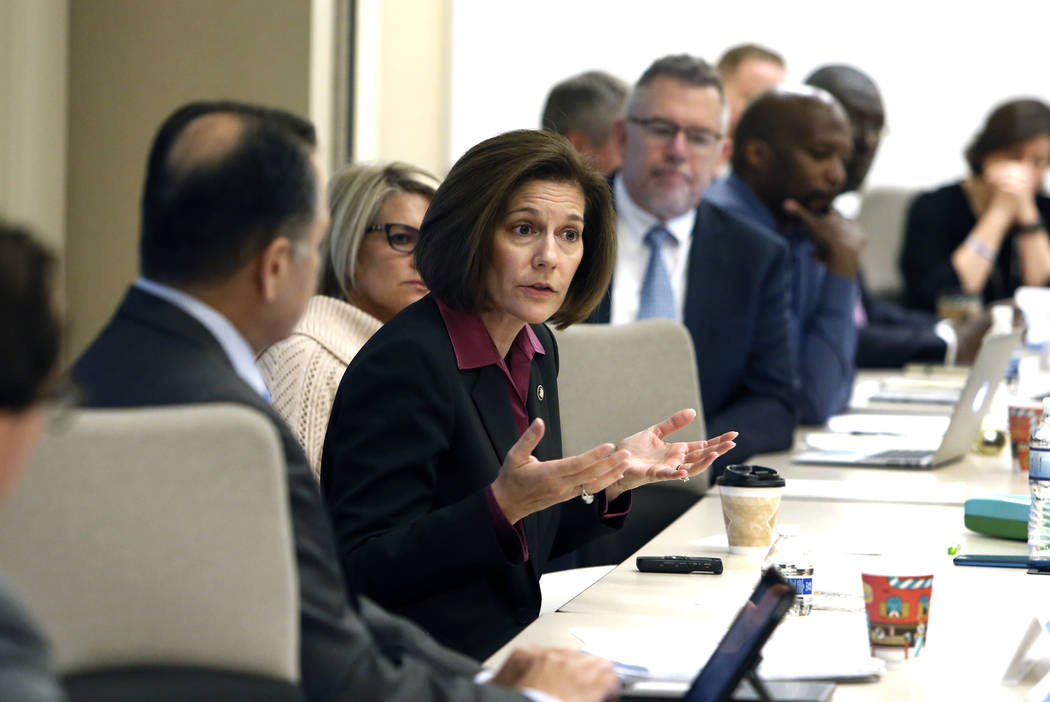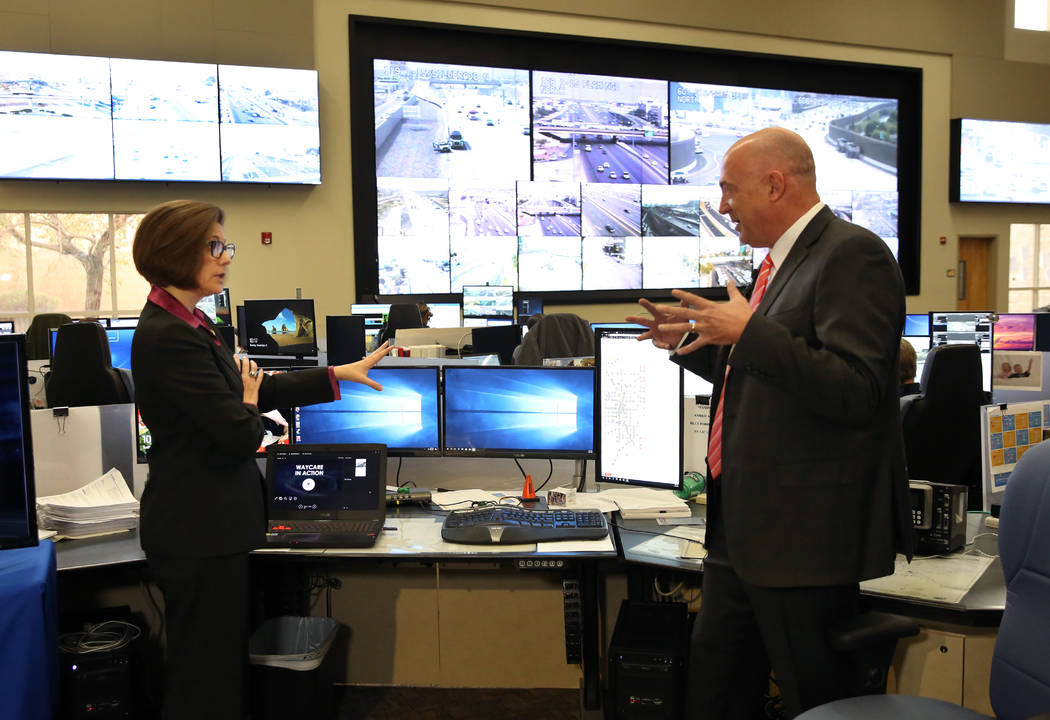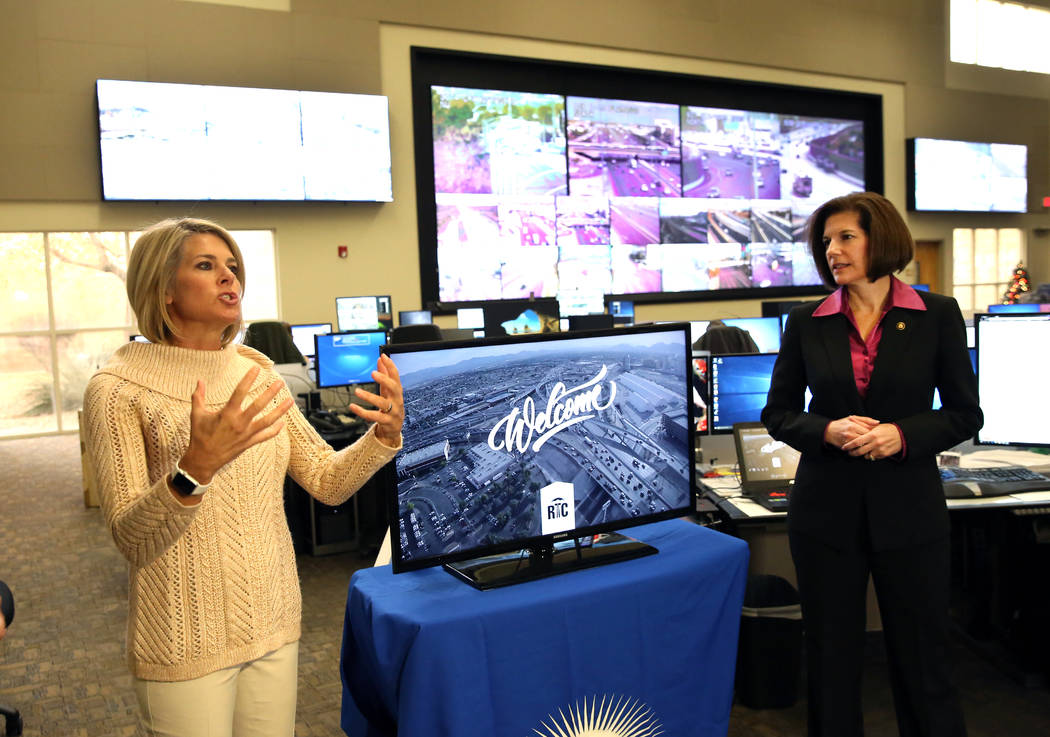 Sen. Catherine Cortez Masto, D-Nev., on Tuesday said President Donald Trump's tax reform plan should set aside 5 percent of funding for transportation projects and infrastructure that will accommodate the next generation of "smart" vehicles.
Cortez Masto discussed her views on upgrading Nevada's roads during a roundtable discussion with about 30 local transit and government representatives at the Regional Transportation Commission of Southern Nevada's traffic management center in Las Vegas.
"This is one area that is bipartisan, this is one area we can all say if we really want to create jobs and grow the economy, then let's invest in our infrastructure," Cortez Masto said. "I truly believe we should all be making it a priority."
Cortez Masto, and Sen. Richard Burr, R-N.C., introduced the Moving First Act in September, which would allow rural and urban areas to apply for federal funding that would go toward transportation improvement projects nationwide.
About $80 million annually would be set aside for two awards doled out to large and midsize cities. Rural areas and regional partnerships could also compete for two awards totaling up to $20 million.
"My concern is making sure that all consumers have this ability to one day connect wherever they live, that they can afford it, it's not going to be cost-prohibitive and there's consumer protection," said Cortez Masto, who sits on the Senate's Commerce, Science and Transportation Committee.
Cortez Masto also praised efforts by Gov. Brian Sandoval, who declared nearly two years ago that Nevada would be a leader in developing technologies that would allow autonomous vehicles to share the road with human drivers.
Since then, several state laws were refined to allow for autonomous vehicle testing, while Las Vegas carved out an "innovation district" downtown to lure high-tech companies to test driverless cars and other programs that promote safety.
Also, thermal imaging systems were installed at most traffic intersections in Henderson, aimed at detecting heat from vehicles and pedestrians waiting for a green light.
"Technology is really changing the way we do business and it's really going to help us operate our systems better," Nevada Transportation Department Director Rudy Malfabon said.
During Cortez Masto's visit, RTC officials demonstrated several projects undergoing tests in the Las Vegas Valley aimed at furthering technology in transportation including:
— AAA's driverless electric shuttle, capable of "talking" to traffic signals and sharing the road with other vehicles while looping around the Fremont East neighborhood for the next year;
— Waycare, a web-based program, developed by an Israeli startup, that can predict vehicle crashes and traffic congestion; and
— The capability of Audi's latest Q7, A4 and Allroad models to count down the seconds drivers will have to wait at a red light for most traffic signals across the Las Vegas Valley.
"Technology is the new asphalt," RTC General Manager Tina Quigley said. "Technology is the way we get more out of what we've got."
Contact Art Marroquin at amarroquin@reviewjournal.com or 702-383-0336. Find @AMarroquin_LV on Twitter.