Nevada wins big in another opioid lawsuit
Updated May 16, 2023 - 12:14 pm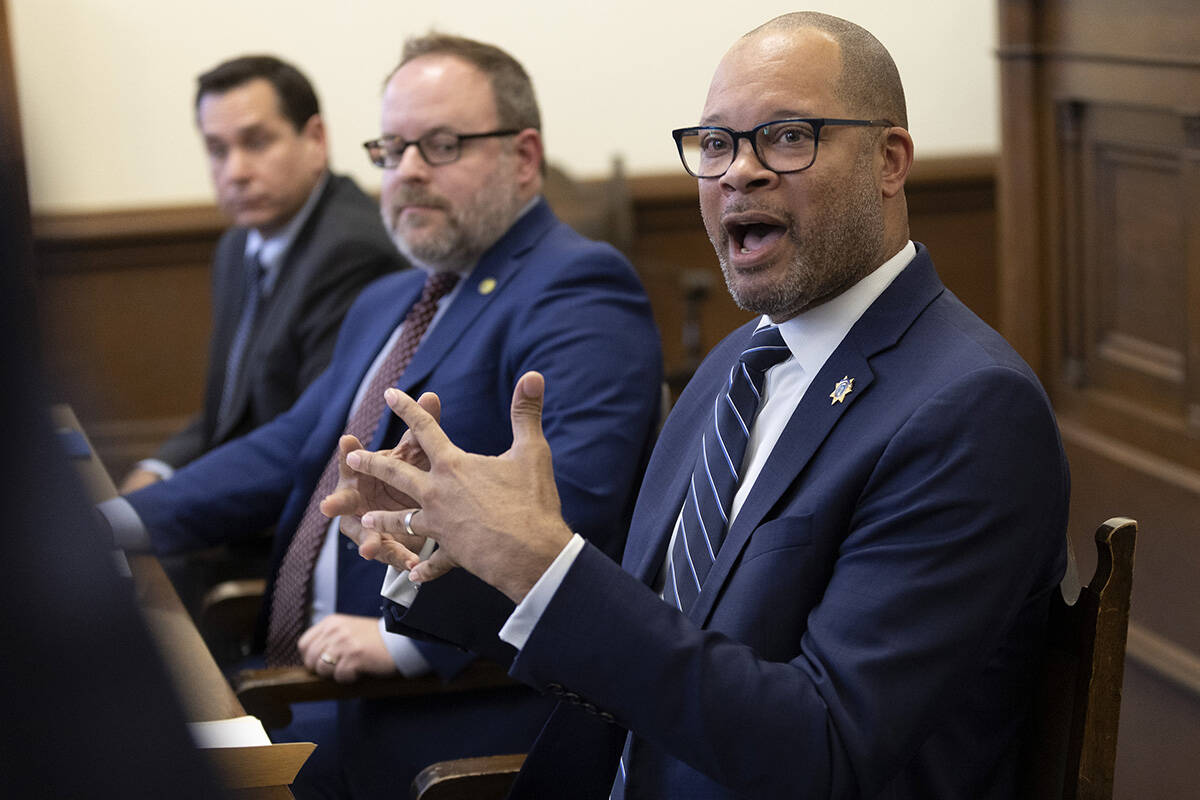 CARSON CITY — Nevada has won $151 million in an opioid related settlement with CVS Pharmacy, Attorney General Aaron Ford announced Tuesday.
With the assistance of outside counsel, Ford's office secured the settlement as an "abatement for the opioid crisis." It will be paid in installments over the next 10 years.
"We have seen opioids harm families and communities in our state," Ford said during a press conference held outside his Carson City office. "I'm proud to say that my office has never stopped fighting for Nevadans and has not stopped working to mitigate the harm that this epidemic has caused."
Of the funds received, $66 million will be deposited into the state Fund for Resilient Nevada, an account created to fund evidence-based programs meant to address the impacts of the opioid epidemic on the state. The remaining $89 will be divided between state and local governments.
As part of the agreement with CVS, which Ford said negotiated in "good faith," the company will be required to develop a program to stop the misuse of opioids by tracking patient prescriptions and their prescribers.
It's just latest in a series of settlements the attorney general has negotiated amid the opioid epidemic. The state has been awarded nearly $500 million from settlements with opioid distributors and manufacturers in recent years.
And more could be coming, Ford said. The state is currently in litigation with Teva Pharmaceutical Industries with a possible trial date set for August.
According to a report from the Department of Health and Human Services, there were 5,805 opioid-related encounters in emergency department visits in 2020, a 67 percent increase from just 10 years prior.
Contact Taylor R. Avery at TAvery@reviewjournal.com. Follow @travery98 on Twitter.