North Las Vegas councilwoman Goynes-Brown to run for re-election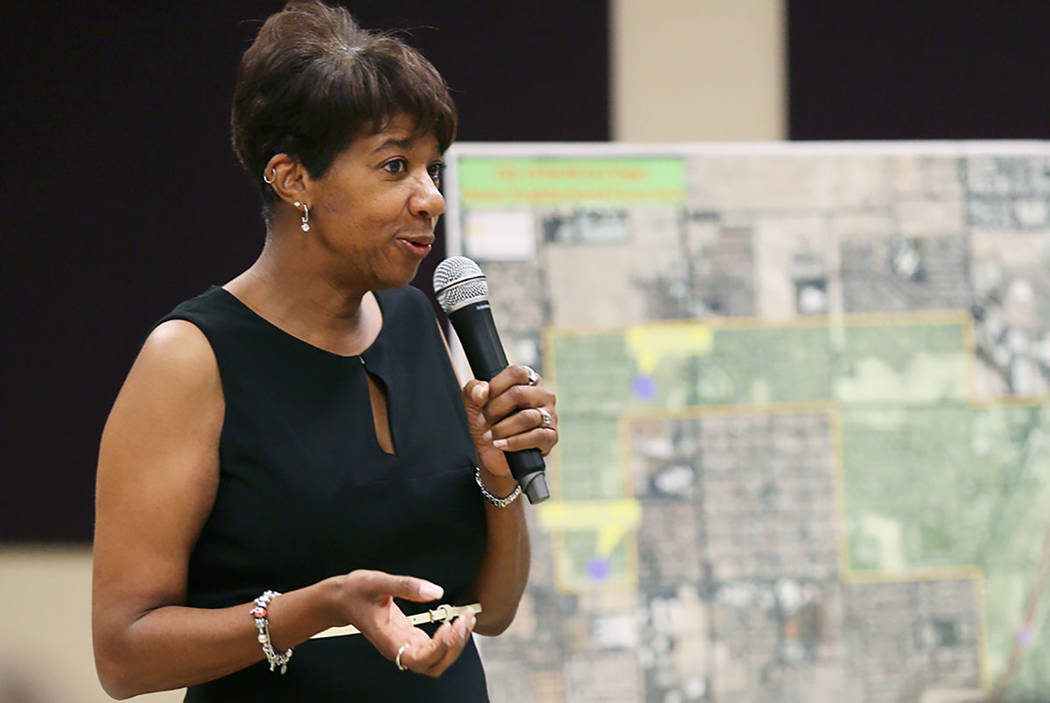 North Las Vegas Councilwoman Pamela Goynes-Brown on Friday announced her bid for re-election.
She was first elected in 2011 and is the first black woman elected to represent Ward 2 in the city. She also serves as mayor pro-tem, a largely ceremonial role that allows her to fill in when Mayor John Lee is not available.
"We are in an opportune time in North Las Vegas and my Ward," she said in a statement. "The economy and growth are on the upswing, and the City is in a very positive position. I want to continue to capitalize on our past accomplishments and our bright future for business, and our families."
Goynes-Brown is an assistant principal in the Clark County School District.
Contact Blake Apgar at bapgar@reviewjournal.com or 702-387-5298. Follow @blakeapgar on Twitter.