Sandoval to return to Poland for trade mission
September 12, 2017 - 3:56 pm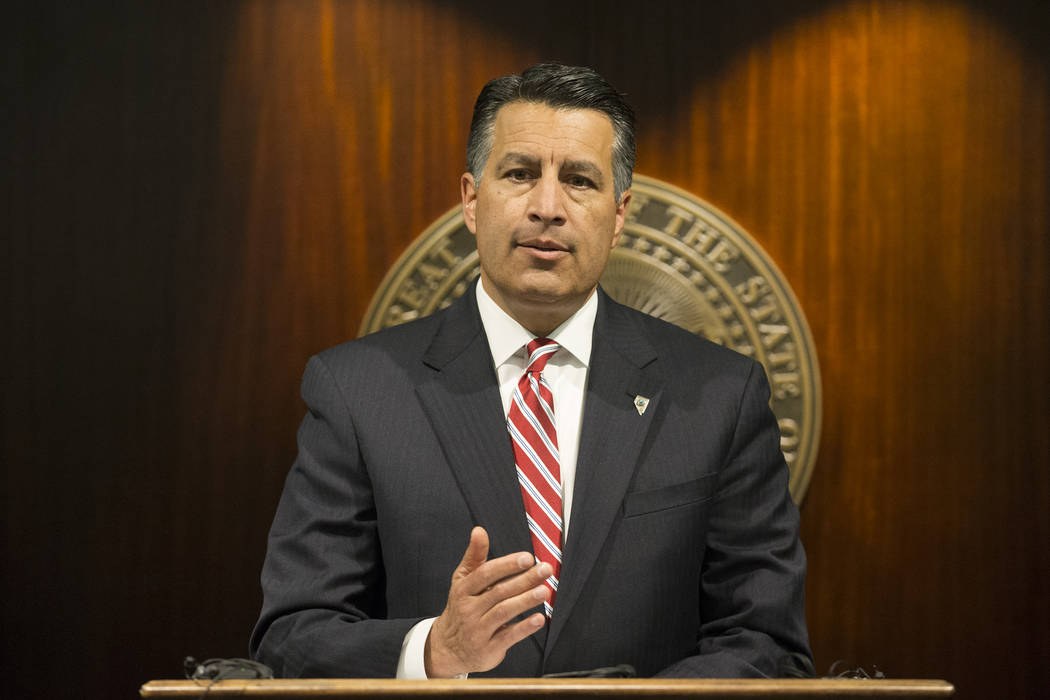 CARSON CITY — Nevada Gov. Brian Sandoval said Tuesday he will return to Poland in October as a follow-up to a trade mission there in 2015.
Sandoval's visit to Poland two years ago was part of a European trip that included Ireland, Britain, Italy and Germany.
Poland has become a focus of Nevada's global economic development efforts. Sandoval's trip spurred a delegation from the central European country to visit the Nevada Legislature this year. Nevada was the first state to have a trade mission with Poland, which resulted in the opening of trade offices in Reno and Las Vegas.
Sandoval has been on several trade missions as governor, including to Mexico, Canada, Israel, China, Australia and Chile.
Contact Sean Whaley at swhaley@reviewjournal.com or 775-461-3820. Follow @seanw801 on Twitter.