Poland agrees to set up trade office in Nevada
August 5, 2015 - 11:10 am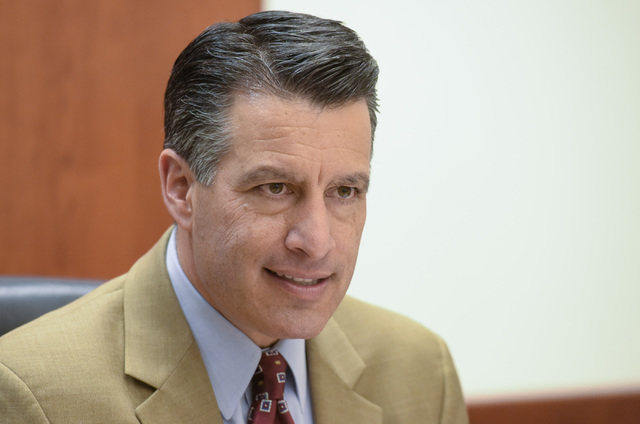 CARSON CITY — Gov. Brian Sandoval has signed a agreement with Poland for that country to set up a base office in Nevada to expand its business opportunities in the United States.
The arrangement will also help Nevada businesses enhance access to markets in Poland and Europe.
Sandoval signed a memorandum of understanding this week with Polish officials while visiting that country, the fourth stop on a five-country trade mission.
"With a pledge to open offices at the University of Nevada's Innovation Center, Poland's strong economic growth, industrious population and investment in innovation and market expansion provide Nevada with a unique opportunity," Sandoval said in a statement Wednesday.
He said the signing with the Province of Lubelski is a "first step in formalizing our rapidly expanding collaboration with Poland."
Before embarking on the European trade mission, Sandoval said Poland will soon open trade offices in Las Vegas and Reno.
"So as Polish companies come to the U.S., they will first locate in Nevada," he said.
Nevada has been courting ties with Poland since 2013. The Governor's Office of Economic Development said as a result of those discussions, the Polish American Chamber of Commerce will move its annual conference from Chicago to Nevada.
While in Poland, Sandoval and members of the Nevada delegation met with Ryszard Schnepf, Polish ambassador to the United States, as well as Janusz Piechocinski, deputy prime minister and minister of the economy, and representatives of a mining company to discuss the possibility of foreign direct investment in Nevada.
Contact Sandra Chereb at schereb@reviewjournal.com or 775-687-3901. Find her on Twitter: @SandraChereb