Sisolak vows to donate salary if elected Nevada governor
Updated February 5, 2018 - 9:31 pm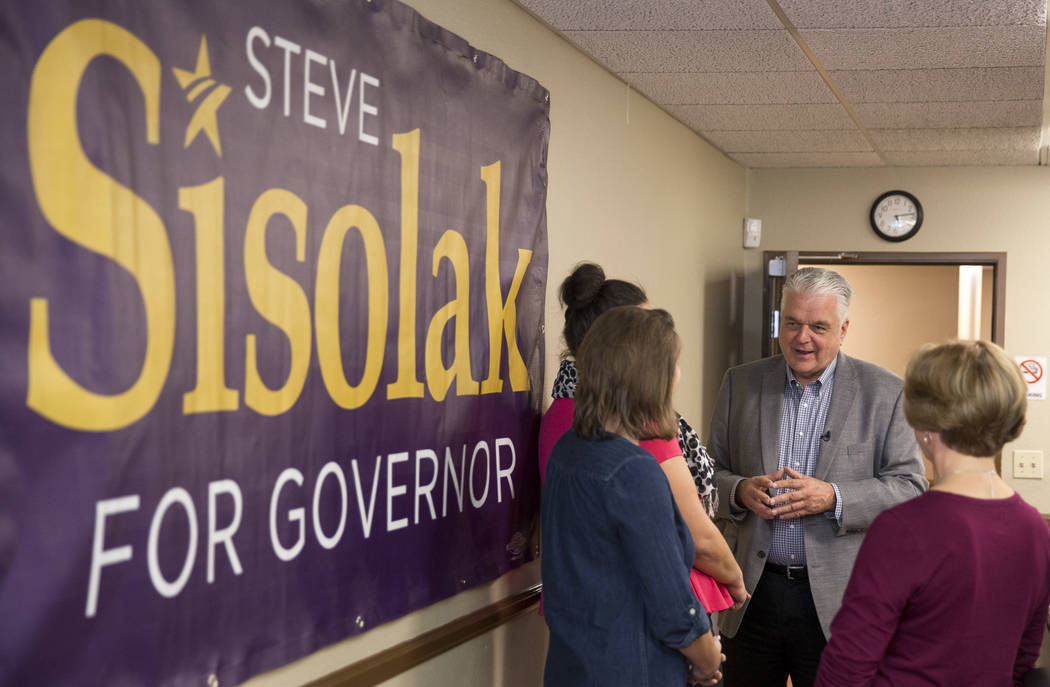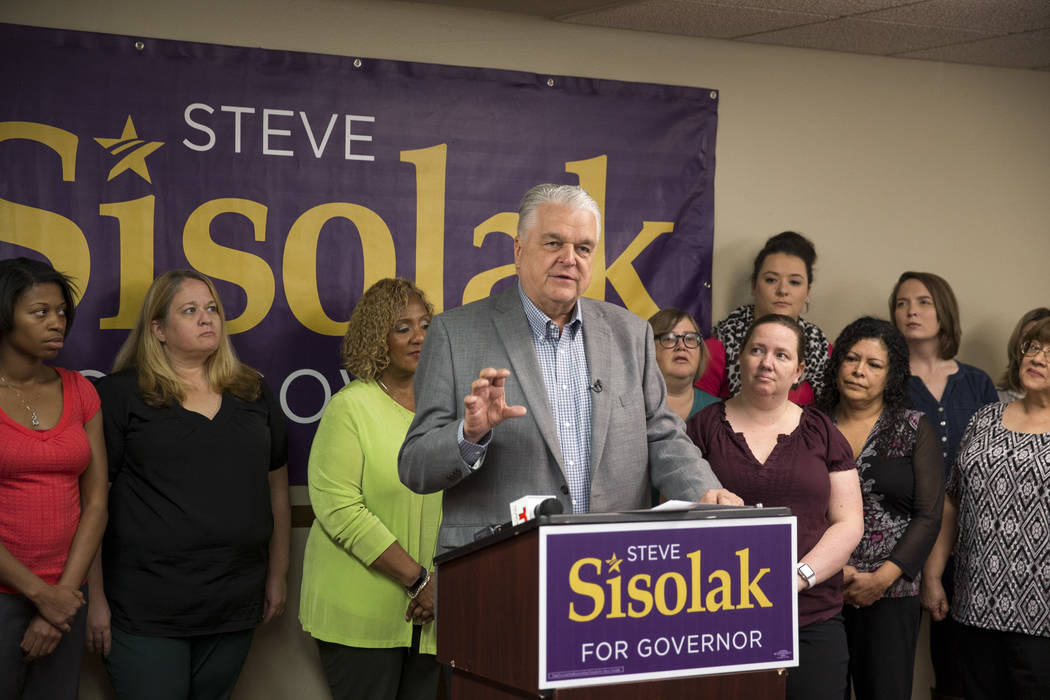 Democrat Steve Sisolak said Monday that if elected Nevada governor he will donate his salary to nonprofits until the state's public education system improves.
And to Sisolak, the chairman of the Clark County Commission, improvements start with finding a way to pay teachers in Nevada higher wages and to better fund education in general.
"It comes down to dollars and cents," Sisolak said at a press conference where he was joined by members of the Clark County Education Association. "There isn't enough money to go around."
Nevada has consistently ranked at the bottom of any number of national education rankings.
In January, Education Week magazine's Quality Counts report, frequently used as a national comparison for the quality of public education, ranked the Silver State 51st out of the 50 states and the District of Columbia.
The survey graded states in three areas: chance for success, school finance and K-12 achievement. Nevada received grades of D+, D- and D for the respective categories.
In 2016, Nevada also had the highest average number of students per teacher at 25.7 — almost 10 students higher than the national average — according to the National Education Association.
Sisolak said he has seen the effects of the lack of funding, including students sitting on classroom floors or on window sills because of a lack of desks. He also said teacher pay is preventing school districts from keeping top-caliber teachers.
"I know as a small business owner, if you want to recruit and retain the best people, you have to pay them a fair salary," Sisolak said.
Contact Colton Lochhead at clochhead@reviewjournal.com or 702-383-4638. Follow @ColtonLochhead on Twitter.