Sisolak vows to help businesses, reroute pot money to schools
August 17, 2018 - 4:20 pm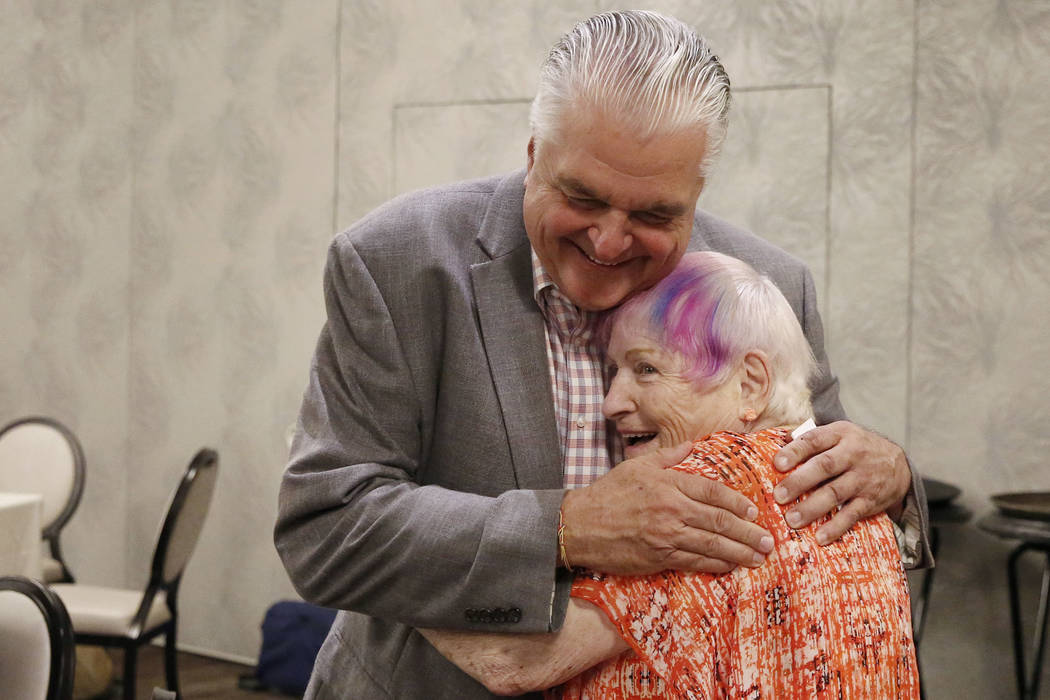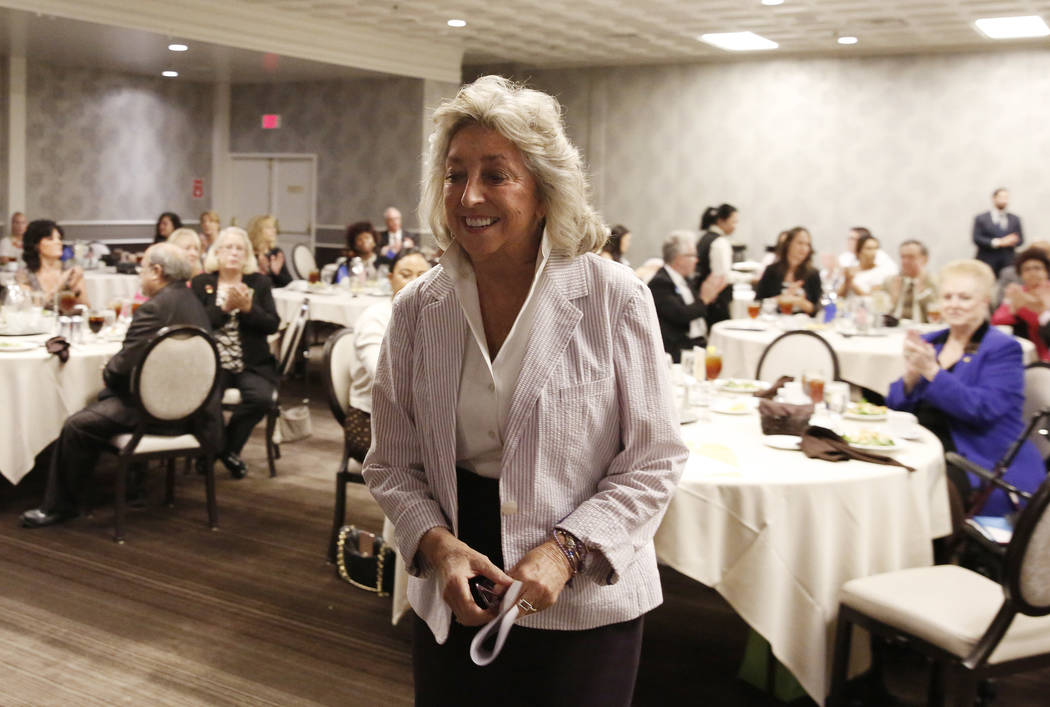 Democratic gubernatorial nominee Steve Sisolak told business leaders on Friday that if some Nevadans knew that revenue from a marijuana sales tax isn't all going towards education, they would not have voted to legalize cannabis.
"It is not trickling down. It is not going to education," Sisolak told the crowd at the Women's Chamber of Commerce of Nevada 2018 candidate forum. "I know for a fact marijuana would not be legal in certain areas if it wasn't going to education. The Legislature was in a time crunch and didn't put it there, but it's my intention to make sure the money goes to education."
While Sisolak did not specify whether he was talking about recreational or medical marijuana, revenue from a 15 percent wholesale tax on cannabis goes into the Distributive School Account. Revenue from a 10 percent excise tax on recreational sales goes to Nevada's rainy day fund.
Sisolak was one of nearly a dozen candidates at the event at the Palace Station Hotel and Casino where the office seekers were given three minutes to introduce themselves before taking questions from chamber members.
The Clark County commissioner said small business owners are "frustrated" with the mountain of paperwork and red tape. If elected, he would streamline the application process.
"Small businesses are the backbone of our state," Sisolak told the crowd. "I've signed the front of checks — not the back of checks — so I know what it's like to run a business."
Sisolak is in a tight race for governor against Republican Attorney General Adam Laxalt, who sent a representative to the event.
Wes Duncan, a Republican running to replace Laxalt as attorney general, used his three minutes to talk about mental health. The Silver State ranks last in access to mental health care and services — but Duncan said he's got a plan to reverse the trend.
Duncan, an Iraq War veteran, plans to use settlement funds from the Attorney General's Office to open psychiatric emergency rooms throughout the state. He also supports bolstering transitional housing and resources for domestic violence victims as well as launching mobile outreach teams to help people in rural areas.
"Everyone in here probably has a story about a family member or someone close to them that they know that has dealt with a mental health issue," Duncan said.
Other candidates at the bipartisan luncheon Friday included Democratic Rep. Dina Titus and GOP businessman Danny Tarkanian.
Tarkanian, who has lived in Southern Nevada since 1973, told the attendees that improving Nevada's struggling education system is the key to growing the economy, in addition to "reasonable regulations" on businesses and fair taxes.
Titus stressed the importance of female entrepreneurs in the state. She said the number of women-owned businesses have increased by 70 percent.
Candidates in some state Legislature races also made an appearance, including Senate candidates Marilyn Dondero Loop and Assembly candidates Assemblyman John Hambrick, Connie Munk and Paris Wade.
Contact Ramona Giwargis at rgiwargis@reviewjournal.com or 702-380-4538. Follow @RamonaGiwargis on Twitter.