Susie Lee defeats Danny Tarkanian in Nevada's 3rd Congressional District
November 6, 2018 - 11:23 pm
Updated November 7, 2018 - 1:33 am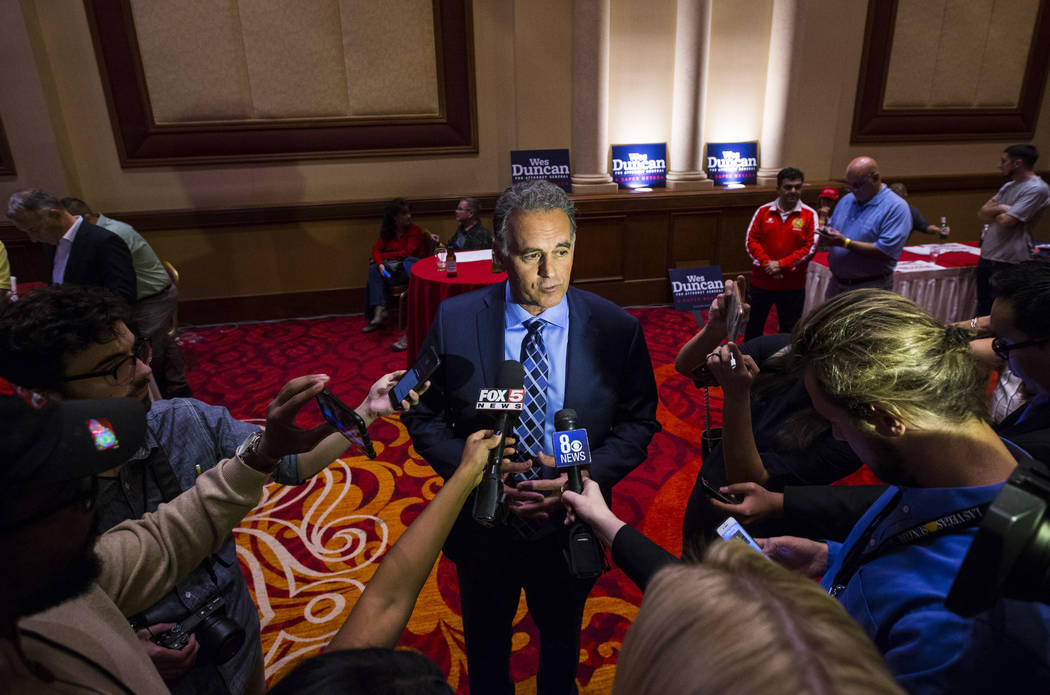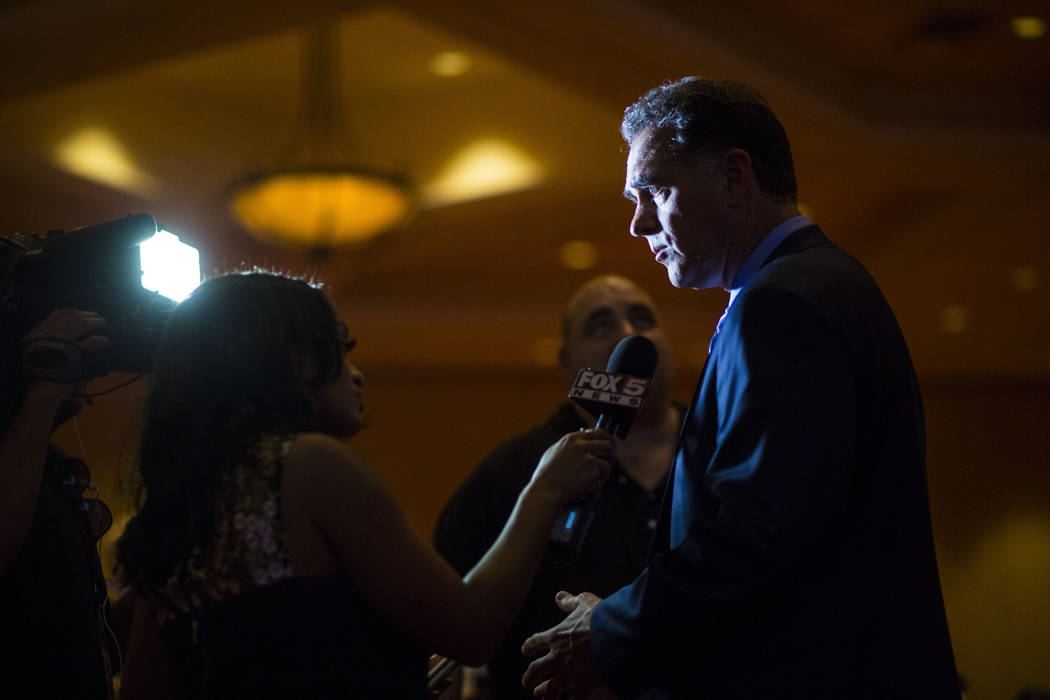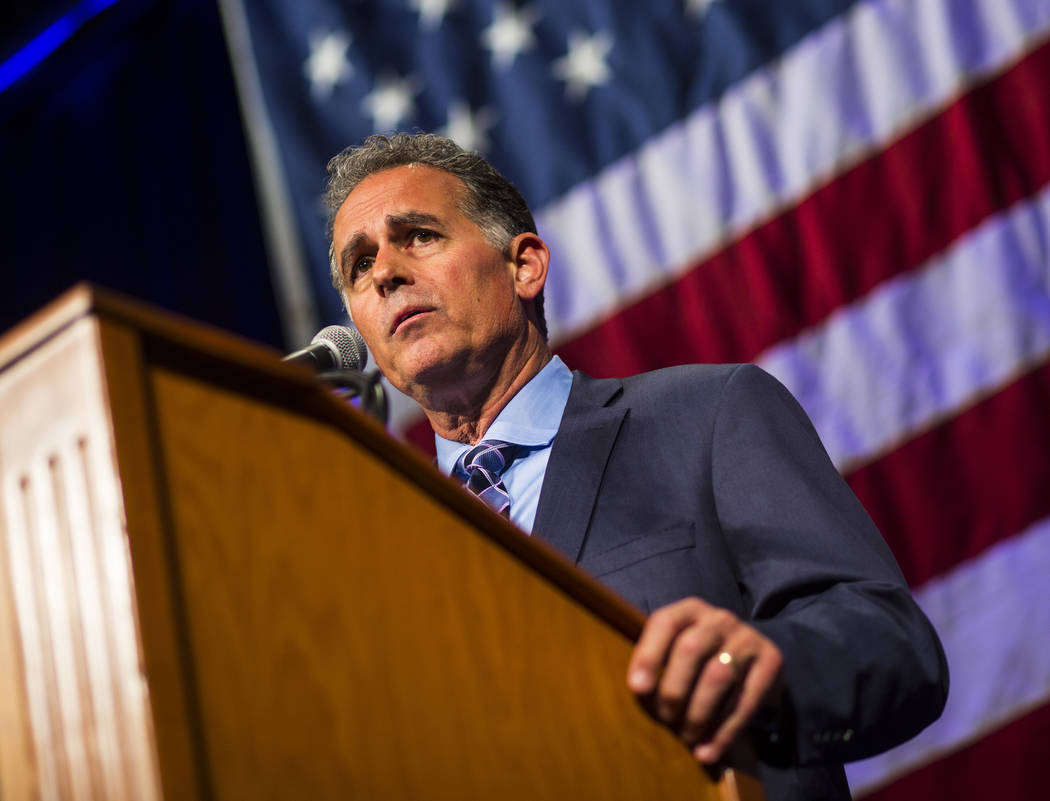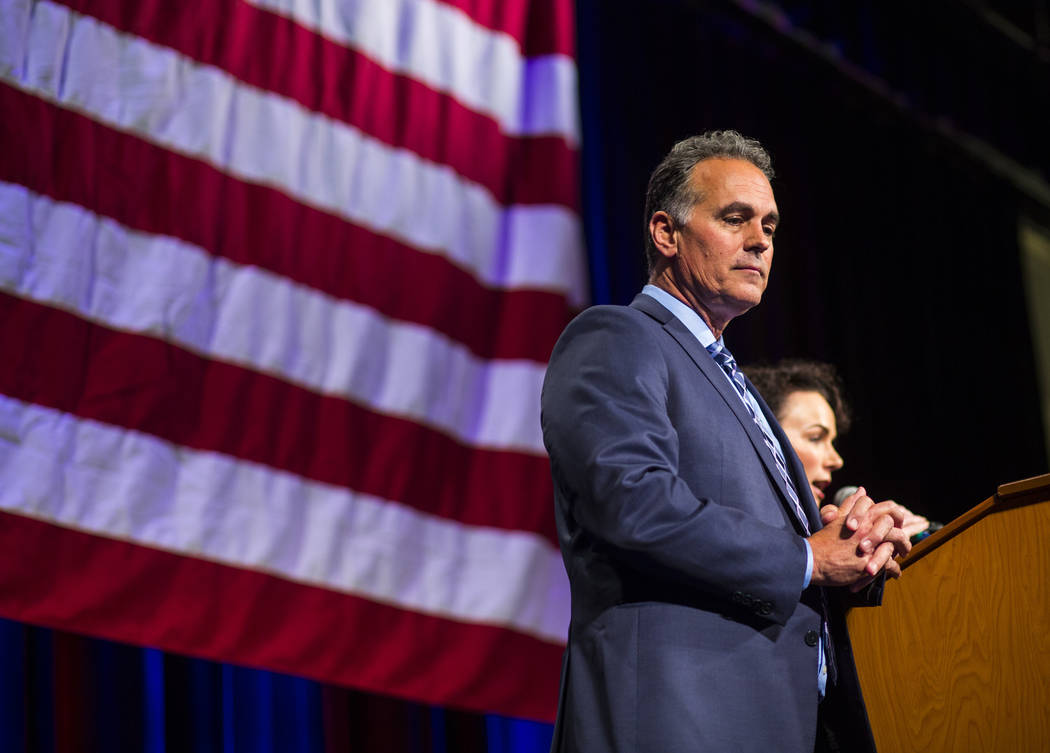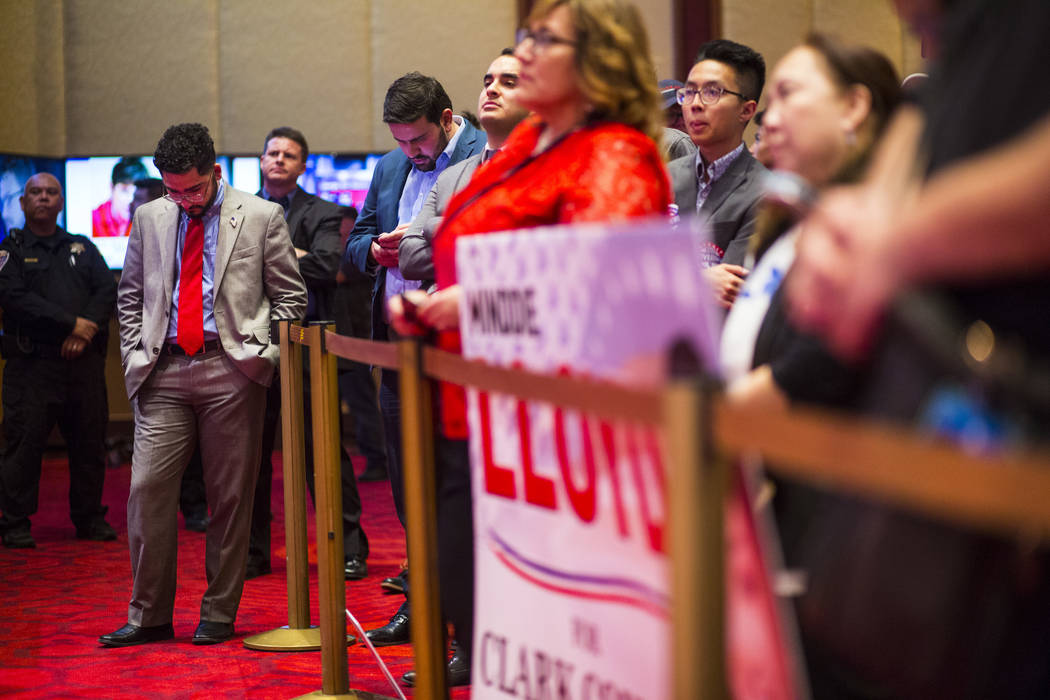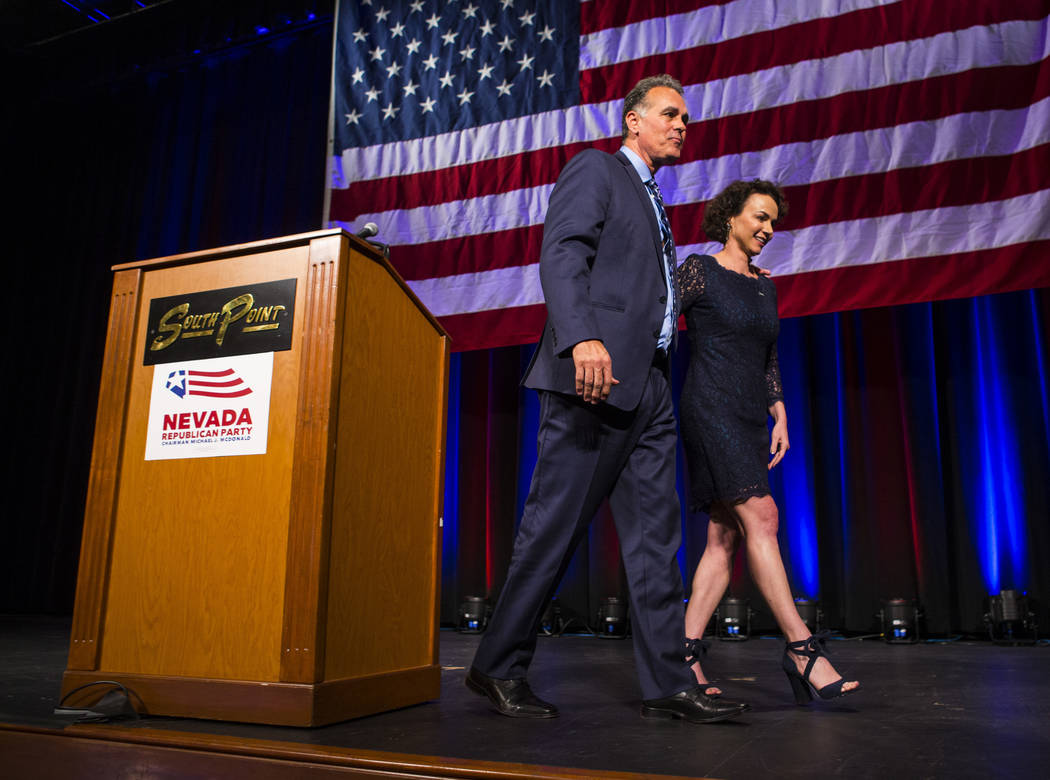 Democrat Susie Lee defeated perennial candidate Danny Tarkanian to win Nevada's 3rd Congressional District, a battleground race that attracted national attention and millions of dollars in outside spending.
Lee had received 51.4 percent of the vote as of 1:30 a.m. Wednesday. Tarkanian, who trailed with 43.4 percent, conceded the race at about 11:15 p.m.
"Obviously, we're disappointed with the results. We thought we ran a good race. It wasn't the outcome we thought it would be," Tarkanian said, adding that attack ads against him cost him the race. "Obviously people bought into that and believed it. It's unfortunate that that's how politics works."
Tarkanian, 56, has run for office seven times and lost a bid for the CD 3 in 2016 by about 1 percentage point — even while President Donald Trump carried the district. The son of famed basketball coach Jerry Tarkanian planned to run for U.S. Senate until Trump urged him to drop out and run for the House instead.
Since then, Trump tweeted endorsements for Tarkanian at least four times and sent his son, Donald Trump Jr., to campaign for him.
Tarkanian's wife, Amy Tarkanian, said her husband stood by Trump when others didn't.
"I pray to God the president takes a look at what happened here," Amy Tarkanian said, "Because this man was loyal to him."
Lee, 51, a nonprofit leader, also ran for Congress in 2016, when she came in third in a crowded Democratic primary for the 4th Congressional District.
"It is still very early, and these early numbers are encouraging," said Lee, who gathered at Caesars Palace with other Democrats to watch election results. "There are still a lot of votes to be counted, but we are optimistic. We have a lot of confidence in the countless volunteers who came out to make their voices heard, and we believe our ground game will deliver a victory when all the votes are counted."
Democrats took a gamble giving up the seat held by Rep. Jacky Rosen for less than one term so she could run for the Senate. Democrats, who needed to pick up 23 seats in addition to holding CD 3, won control of the House on Tuesday.
The race between Tarkanian and Lee got increasingly vicious. Tarkanian supporters attacked Lee for being wealthy and labeled her an out-of-touch liberal. Lee's backers hammered Tarkanian over a series of scandals, including allegations that he "set up" telemarketing scams targeting seniors and swindled money from a basketball charity.
Outside money poured into the heated race as national groups spent millions to sway the election. Lee raised $1.78 million in the third quarter, more than double Tarkanian's $660,000 fundraising haul.
Lee and Tarkanian ran against Libertarian Steve Brown, Independent American Party candidate Harry Vickers and Independents Gil Eisner, David Goossen and Tony Gumina.
Contact Ramona Giwargis at rgiwargis@reviewjournal.com or 702-380-4538. Follow @RamonaGiwargis on Twitter.