Tesla owed more than $650K in taxes to Nevada
Updated October 9, 2018 - 8:06 pm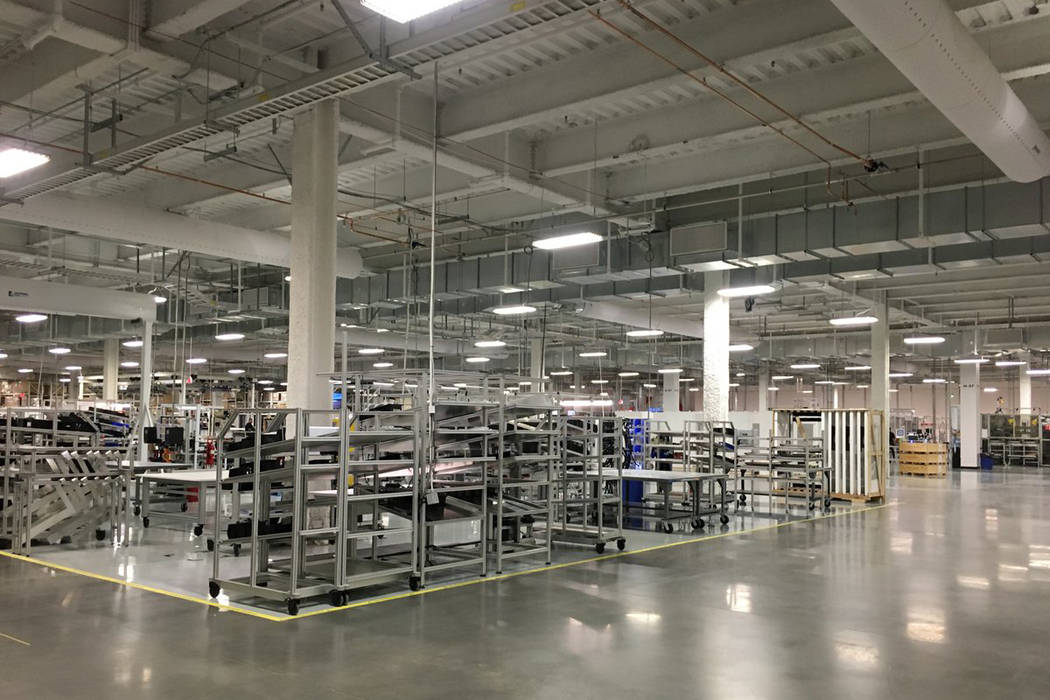 Tesla Motors owed Nevada more than $650,000 in unpaid unemployment taxes, according to judgment filed Monday in Clark County.
The filing was made by the state of Nevada, the Department of Employment, Training and Rehabilitation and the Employment Security Division. The state says that Tesla has been delinquent on its last two unemployment insurance tax payments to the state, and with interest added on owes $654,504.35. Tesla said it made the payment on Tuesday morning.
"This judgment is the result of a clerical error, and we have processed this payment today to reflect the latest unemployment insurance contribution rates," Tesla said in a statement. "Over the past 18 months, Tesla has already paid over $3.3 million in unemployment taxes to Nevada."
In 2014, Nevada approved $1.3 billion in tax incentives for the tech giant known for building electric vehicles to build a 5.8 million square-foot factory outside of Reno — which came to be known as Gigafactory 1 — to produce lithium-ion batteries.
That factory employs more than 7,000 workers, according to the company.
Rosa Mendez, spokeswoman for the Nevada Department of Employment, Training and Rehabilitation, said the judgment is a formal part in the process the state takes against any employer that fails to make their unemployment insurance tax payments.
"This is standard procedure. We do this with all employers," Mendez said.
Asked whether these delinquent payments would put Tesla's tax-incentives at risk, Paul Anderson, executive director of GOED, said "there is no immediate impact."
Contact Capital Bureau Chief Colton Lochhead at clochhead@reviewjournal.com. Follow @ColtonLochhead on Twitter.