Titus draws familiar opponent in CD-1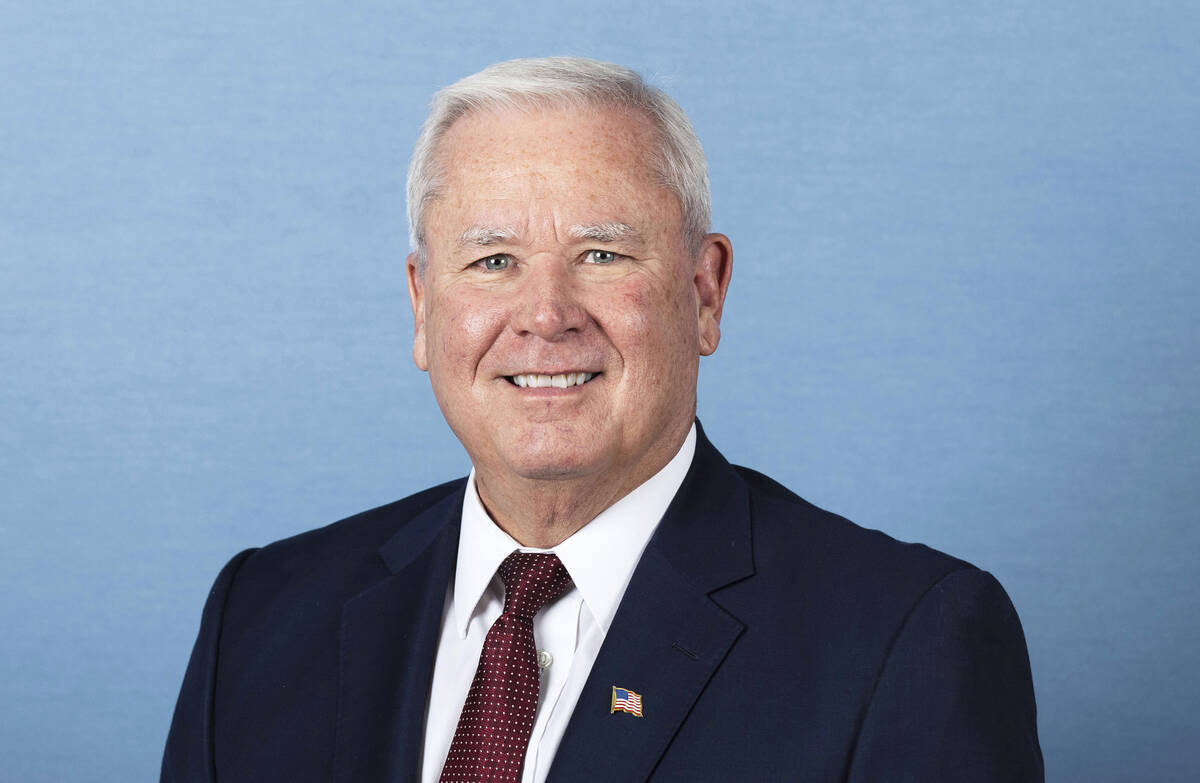 Retired U.S. Army Col. Mark Robertson, who in 2022 ran against Democratic Rep. Dina Titus in Nevada's 1st Congressional District but lost by 5.6 percentage points, announced last week he is going to give it another go.
"It was not an easy decision to decide to run again," the Republican candidate told the Review-Journal on Tuesday. "But for me, it was a matter of thinking, 'Well, why did I run in the first place?' And it was because I don't like the direction the country is going, and I'd like to be part of changing that direction."
Robertson, who spent 30 years in the Army and also served in the Pentagon as a national defense adviser, sold his stake in a financial planning business in 2021 to work full-time on his campaign against Democratic Rep. Susie Lee in the 3rd Congressional District before switching to Titus' newly redrawn congressional district. Titus won the election by more than 12,500 votes.
What will be different this time around? Robertson said there will be a change in messaging.
In the last few years, Republicans talked about stolen elections, which was a "dumb" message to send, Robertson said. It discouraged Republicans to vote, thinking their vote would not count, he said. In the 1st Congressional District, 46,000 registered Republicans did not turn out to vote, Robertson said.
"We have their name, address and phone numbers," Robertson said, "And so we'll be calling them, knocking on their doors and saying, 'Hey I know you weren't able to vote last time, but we're here to help.'"
Democrats embraced the idea of mail ballots and "ballot harvesting," or dropping off other people's completed mail ballots for those who could not go themselves, whereas Republicans did not, he said.
"This year, we're embracing the idea of mail-in ballot harvesting," Robertson said.
If he wins this time around, Robertson hopes to solve local issues affecting Nevada through his federal role, including school choice, crime, cracking down on fentanyl and inflation. With the recent reductions in Colorado River water allotments, he will also represent the people of his district on water rights, he said.
"I will represent the people of Nevada's 1st Congressional District — the 750,000 people in Nevada's 1st Congressional District — regardless of their party affiliation or no affiliation," Robertson said. "I'll be the representative of all of them."
On the issues
Regarding gun legislation, Robertson supports requiring gun safety training for young people before they can buy a gun.
On protecting Nevada's statute guaranteeing the right to abortion, Robertson said he believes that the Supreme Court's ruling that abortion is not a federal issue, so he would not support any federal legislation to overturn the will of the people of Nevada, he said.
On immigration, Robertson wants to make sure laws are enforced to stop the flow of people coming in illegally. He also wants to make it easier for people to come to the country legally.
On finance and the economy, Robertson said Congress must find a way to stop overspending and to balance the budget. "I think it's a spending problem, not a tax problem," he said. "Our tax revenues are at an historic level. But we've got to find a way to spend less."
Contact Jessica Hill at jehill@reviewjournal.com. Follow @jess_hillyeah on Twitter.