Women will be majority in Nevada Assembly for first time
November 6, 2018 - 11:51 pm
Updated November 7, 2018 - 4:54 am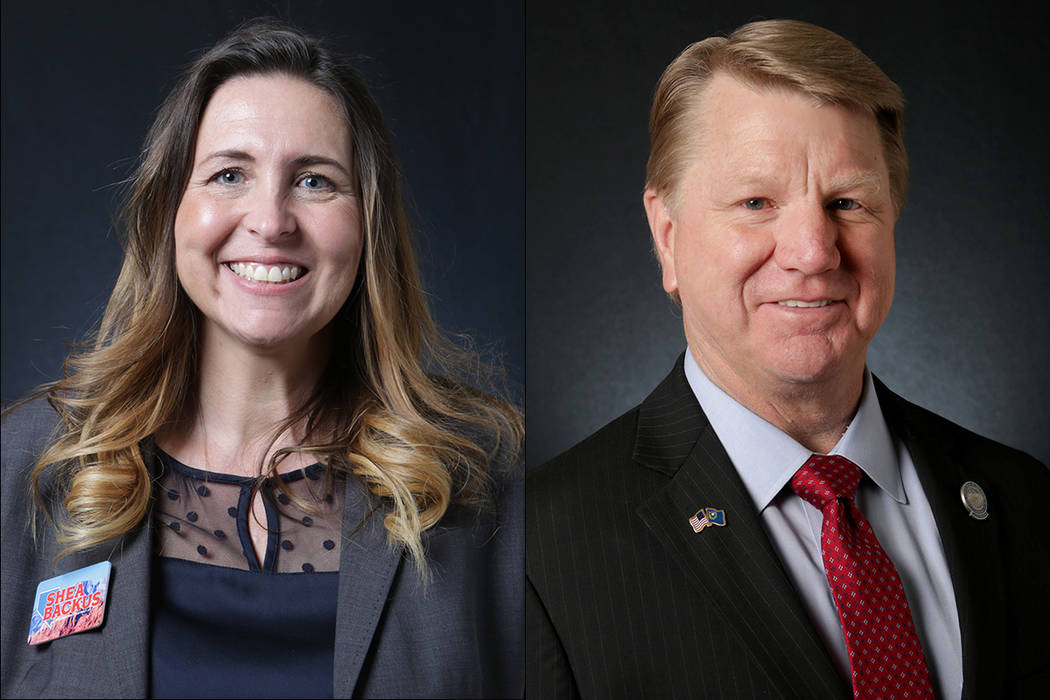 Women scored a historic first in the Nevada Assembly Tuesday, as Democrats secured their first super majority in a decade.
With 16 of 17 counties fully reported as of 7:45 a.m. Wednesday, 22 women had won seats in the Assembly, the first female majority Nevada has ever seen in either chamber.
The two deciding contests were won by Democrats Shea Backus and Connie Munk, who narrowly defeated a pair of Republicans in the only Assembly contests of the night that saw incumbents lose.
Munk edged out Richard McArthur by 112 votes in District 4, while Backus beat Jim Marchant by 120 votes in District 37.
The results were unofficial, but those two wins apparently helped Democrats expand their hold on the Assembly enough to secure a supermajority.
The Democrats last won control of two-thirds of the seats in the Assembly during the blue wave of 2008 that swept President Barack Obama into office.
In the election's most tabloid-worthy Assembly race, Republican brothel owner Dennis Hof overcame death itself to win in District 36.
The self-described "Trump of Pahrump" pulled in more than 63 percent of the vote to easily defeat Democrat Lesia Romanov in the rural, deeply red district, where there are nearly 8,500 more Republicans than Democrats on the active-voter registration rolls.
Hof made national news in June when he upset incumbent Assemblyman James Oscarson in a bitter primary contest, only to see his candidacy denounced by top GOP leaders.
But the 72-year-old brothel magnate and reality TV celebrity remained the favorite in the race, even after he was found dead in bed at his Love Ranch brothel in Crystal, just north of Pahrump, on Oct. 16.
Some political experts said dying only improved Hof chances.
His seat will briefly stand vacant while the commissioners in the three counties included in District 36 — Clark, Lincoln and Nye — meet separately to nominate one candidate each. Then the three county commissions will hold a joint meeting to vote on which of the three candidates to appoint before the start of the legislative session next year.
Contact Henry Brean at hbrean@reviewjournal.com or 702-383-0350. Follow @RefriedBrean on Twitter.
Review-Journal writer Ramona Giwargis contributed to this report.