NRCC fundraiser highlights push by both parties to build war chests
Updated June 6, 2017 - 8:35 pm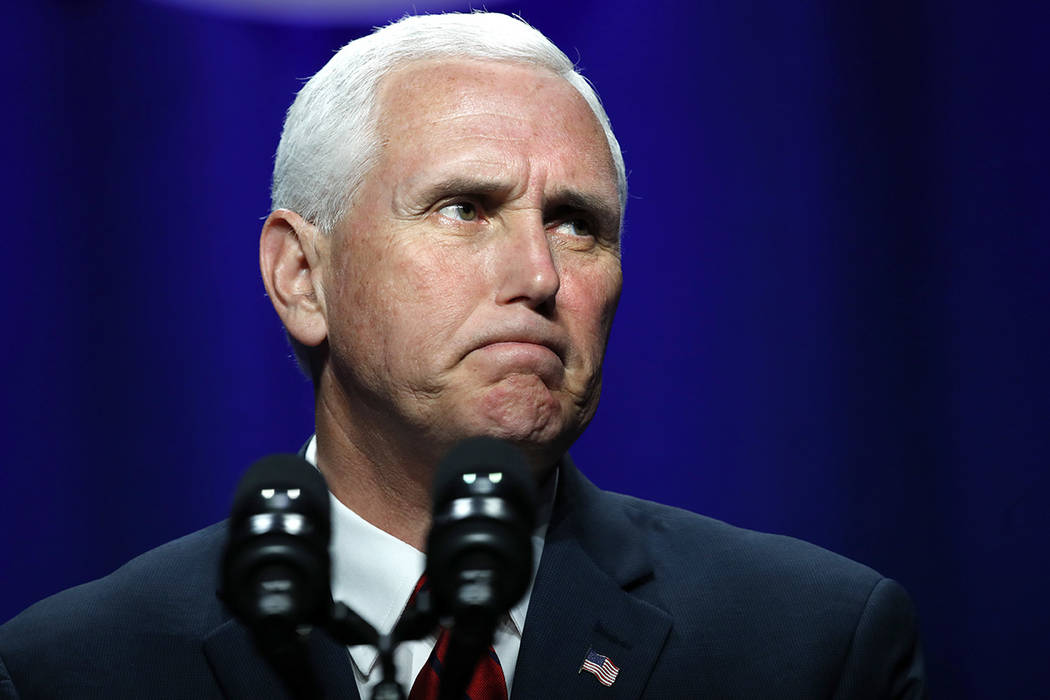 WASHINGTON — Vice President Mike Pence headlined a fundraising effort Tuesday to build a war chest to protect Republican House members as both parties gird for the midterm election next year.
The event attended by Pence and House leaders honored Las Vegas residents Dr. Miriam and Sheldon G. Adelson, GOP mega-donors to the National Republican Congressional Committee.
Both parties are raising cash ahead of the 2018 congressional elections. Historically, the party that holds the White House has suffered losses in Congress in the midterm race.
Democrats need 24 seats to take control of the House, and political analysts say the minority party is energized, even though the election will be held nearly 18 months from now.
"Republicans should be very concerned about the possibility of losing the House," said Kyle Kondik, an expert on congressional races with the University of Virginia Center for Politics.
Kondik said history bodes ill for the president's party in the midterm election, "and those losses can be much worse when the president is as unpopular as Donald Trump is now."
David Wasserman, with the nonpartisan Cook Political Report, said the current dynamics suggest a wave election where even senior lawmakers could lose.
"If there is anything to be learned from past wave elections, it's they don't discriminate on the basis of seniority," he said.
Republicans have won special elections this year in Montana and Kansas, and they face a stiff challenge in a House race in Georgia later this month.
The NRCC has raised $46 million this year for House races. The Democratic Congressional Campaign Committee has raised $40 million over the same period, according to Federal Election Commission records.
"One of the few things the parties can truly control is fundraising, and I'd say both the Republican and Democratic House committees are doing well," Kondik said.
The Tuesday NRCC fundraising dinner at the Willard InterContinental Washington hotel requested a contribution of $35,000 per couple, or $2,500 per individual for the reception only; being a dinner co-host cost $50,000 per couple.
The Review-Journal is owned by the family of Las Vegas Sands Chairman and CEO Sheldon Adelson.
Contact Gary Martin at 202-662-7309 or gmartin@reviewjournal.com. Contact @garymartindc on Twitter.