Ron DeSantis to visit Las Vegas next week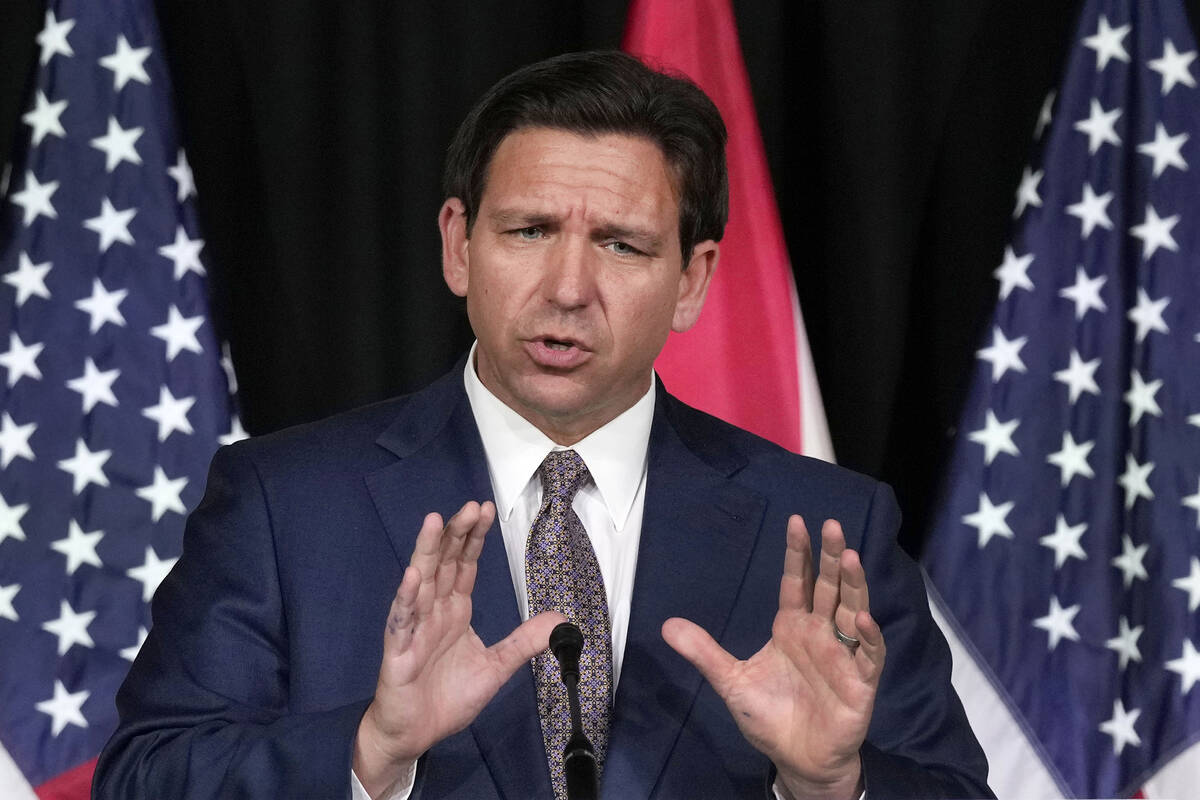 Florida Gov. Ron DeSantis is scheduled to visit Las Vegas next weekend.
The newly reelected governor is slated to speak at an event in Las Vegas on Saturday, March 11. Alida Benson, executive director of the Nevada Republican Party, said the location of the event has yet to be announced.
DeSantis has not officially announced a run for president but is widely expected to challenge former President Donald Trump for the Republican nomination.
"We're an early state, we're one of the first four states so anybody who's even thinking about running tends to come out to Nevada," Benson said. "That's one of the reasons we're blessed to live here is we get to meet every single person who is running for president or thinking about running for president or even has a hint of it at some point in the future."
DeSantis' visit comes on the heels of scheduled stops in Southern California and Iowa promoting the release of his new book, "The Courage to be Free: Florida's Blueprint for America's Revival."
Benson said Nevada GOP Chairman Michael McDonald will not be able to attend the governor's speech due to a party meeting in Carson City on March 11 that was scheduled in advance.
"When anyone visits, any candidates, any national figures, I think we feel really honored to have them out here because it just shows how important Nevada is in the national nominating process," Benson said.
DeSantis visited Las Vegas in 2022 to campaign for Senate candidate Adam Laxalt at Stoney's Rockin' Country.
Contact David Wilson at dwilson@reviewjournal.com. Follow @davidwilson_RJ on Twitter.