Russia praises Putin, says Trump a victim of 'irrational critics'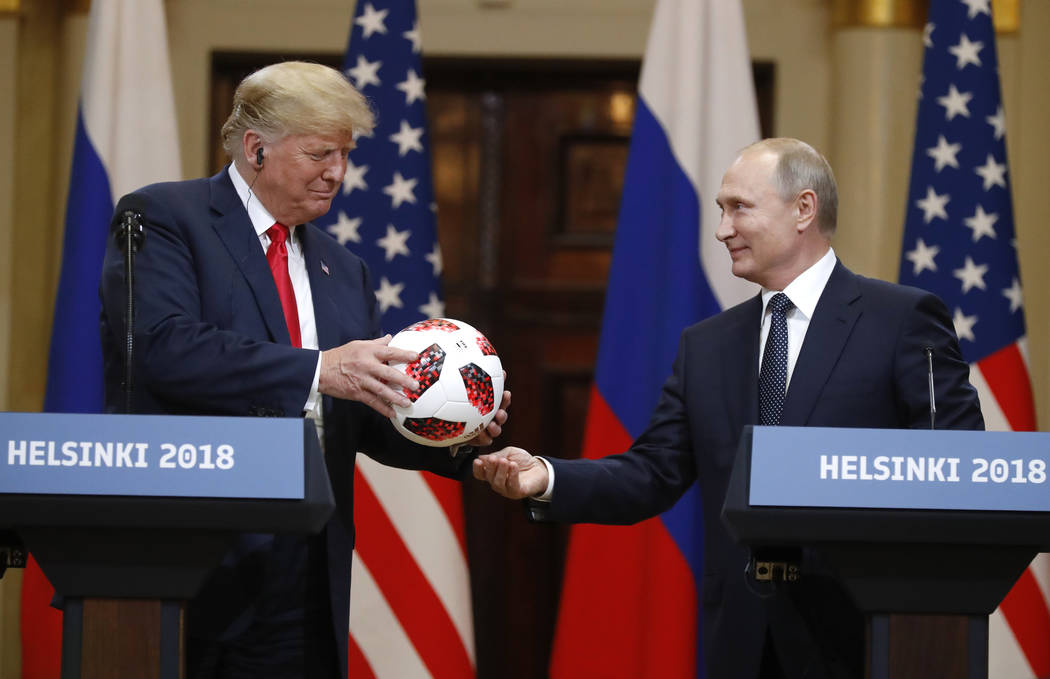 MOSCOW — For Vladimir Putin, holding a summit with Donald Trump was a victory in itself.
While the U.S. leader went home to widespread criticism after their Monday meeting, the Russian president came home to universal praise in Moscow.
Despite no major breakthroughs, says Alexander Gabuev of the Carnegie Moscow Center, Putin ably won over his domestic audiences, notably by pushing back at accusations of Russian election meddling with his own accusations against the U.S.
However, Russian commentators aren't saying Putin vanquished Trump. Instead they're sympathizing with Trump, portraying him as a victim of irrational domestic critics and pinning hopes on him for improving relations.
Vladimir Olenchenko of Russia's Institute of Global Economics and International Relations expressed hope that "Trump will have enough political will … to overcome the resistance and continue dialogue with Russia."