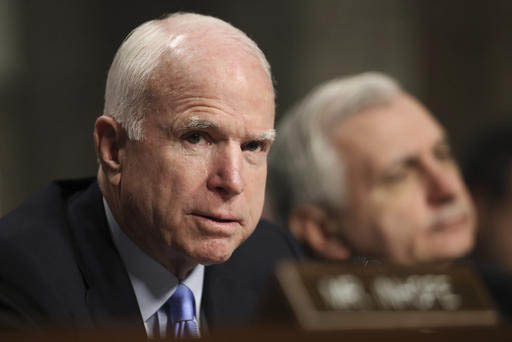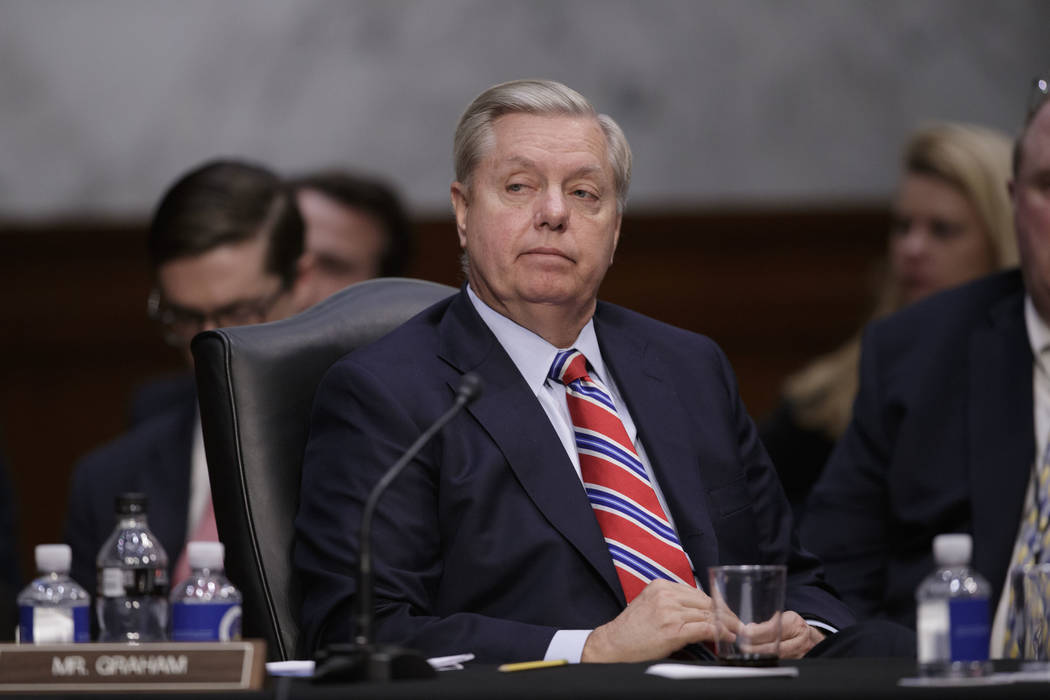 WASHINGTON — An effort to roll back an Obama-era rule preventing the venting, flaring or waste of methane gas on public lands was rejected by the Senate Wednesday when several GOP lawmakers joined Democrats in opposing the measure.
The Senate resolution to revoke the Bureau of Land Management rule issued in November 2016 fell short, 49-51, when three Republicans voted with Democrats to keep the regulation in effect.
Sen. Catherine Cortez Masto, D-Nev., voted to keep the rule while Sen. Dean Heller, R-Nev., voted to lift it.
The rule, finalized by former President Barack Obama in his final weeks in office, updated 30-year-old regulations that govern flaring, venting and natural gas leaks from oil and gas production. His administration said the rule could avoid wasting up to 41 billion cubic feet of natural gas per year and produce as much as $330 million a year in additional royalties on gas to states and Native American tribes.
The oil and gas industry countered that keeping it would require companies to install costly equipment to cut back on emissions released into the atmosphere.
Cortez Masto said the rule is a cost-effective measure to reduce methane gas waste, cut down on greenhouse emissions and provide taxpayers with more royalties.
"Overturning the rule would be irresponsible and would undermine decades' worth of progress on climate change and conservation efforts," Cortez Masto said.
Opponents of the rule argued that it imposes more costs on the oil and gas industry, which lobbied for the rollback.
"I am concerned whenever the federal government issues new rules that could lead to hard-working Nevadans paying even more for their electricity and energy consumption," Heller said, noting that "natural gas accounts for a large portion of Nevada's energy consumption."
The Republicans who voted against the rule were Sen. John McCain, R-Ariz., Sen. Lindsey Graham, R-S.C., and Sen. Susan Collins, R-Maine.
Republicans have used the Congressional Review Act to knock out a dozen regulations imposed by the Obama administration. The deadline to overturn regulations issued by the Obama administration under the act is this week.
President Donald Trump called Obama-era regulations a burden to business and touted the number of reversals as a major victory in his first months in office.
The House voted 221-191 in February to eliminate the BLM methane gas rule. Senate action was closely monitored by special interest groups, including the oil and gas industry and environmentalists.
Barry Russell, Independent Petroleum Association of American president, said he was disappointed the Senate was not able to put an end to what he called an unworkable rule.
"This overreaching rule puts independent producers – many of which are small family-run businesses with limited resources – on the hook for complying with the costly burdens of a flawed regulation," Russell said.
But Nicholas Lund with the National Parks Conservation Association said that the Senate vote shows Congress has "decided to honor years of work and input" from sportsmen, communities, tribes and other stakeholders on how best to manage our natural resources.
The BLM manages grazing, mining and energy development on public lands, mostly in Western states.
In Nevada, the BLM manages nearly 48 million acres of public land for multiple uses, which accounts for 63 of the state's land base, according to the agency.
Contact Gary Martin at 202-662-7390 or gmartin@reviewjournal.com. Follow @garymartindc on Twitter.