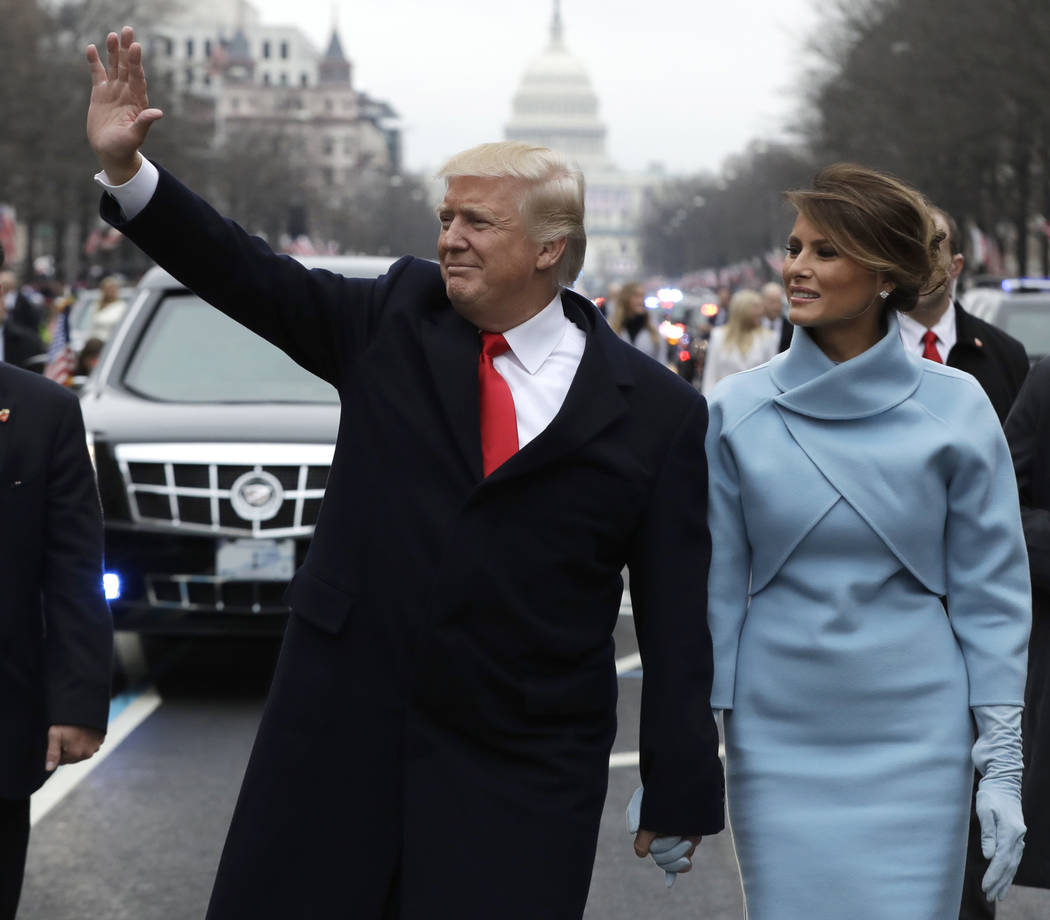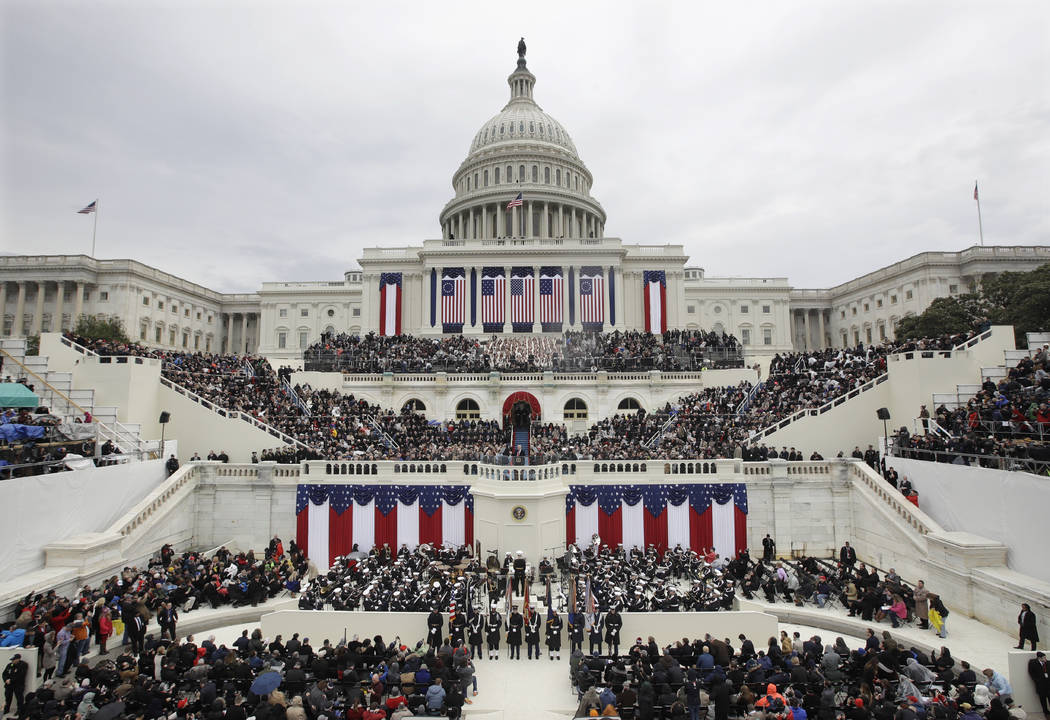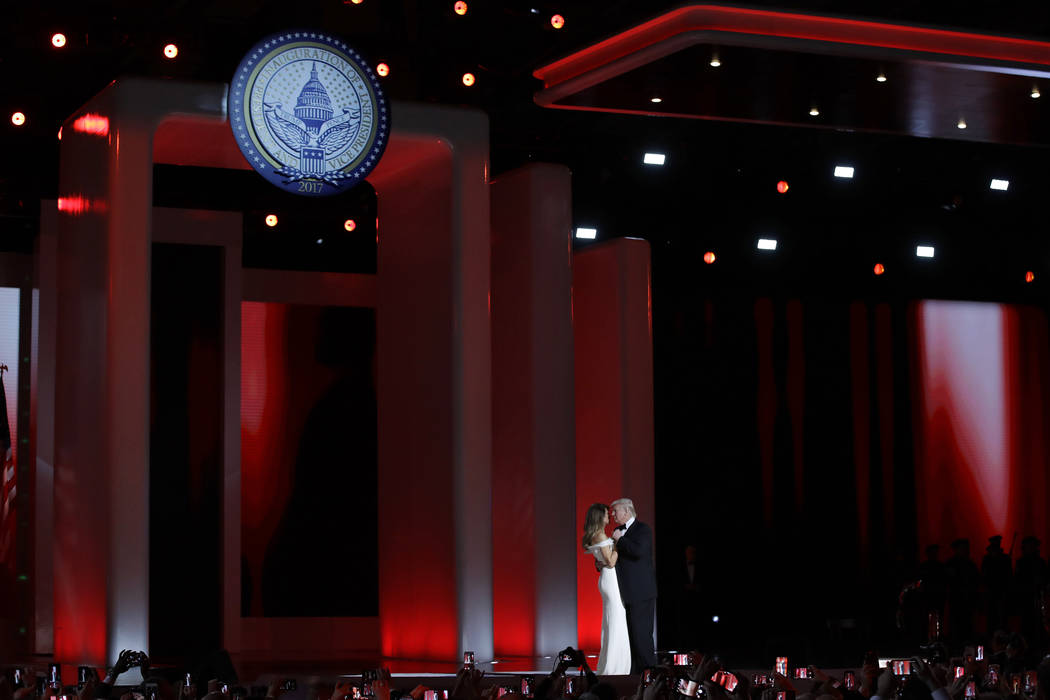 WASHINGTON — Large contributions from billionaires and corporations accounted for much of the record haul President Donald Trump raised for his inauguration — with Las Vegas figuring prominently in the list of donors.
Records made available Wednesday show Trump's 2017 inauguration committee raised $107 million — more than was raised for both of President Barack Obama's 2009 and 2013 swearing-in festivities.
Las Vegas Sands Corp. Chairman and CEO Sheldon Adelson donated $5 million — the largest recorded contribution to an inaugural committee. Adelson and his wife, Miriam, served as finance vice chairs for the inaugural committee. They had prime seats at the Jan. 20 inauguration ceremony and have since dined at the Trump White House.
Treasure Island owner Phil Ruffin, another finance vice chair for the inaugural committee, donated $1 million while his wife, Oleksandra, contributed $25,000. The Ruffins also recently dined at the White House.
Las Vegas businessman Dennis Troesch also donated $1 million to the committee.
Wynn Resorts contributed entertainment worth $729,217 for the Chairman's Ball. Chairman and CEO Steve Wynn was a finance vice chair for the inauguration committee and now serves as the Republican National Committee's finance chairman. Wynn has visited the president at his Palm Beach, Florida, home, Mar-a-Lago.
Five NFL team owners – including the Kraft Group, which owns the New England Patriots — kicked in $1 million each. On Wednesday, team owner Bob Kraft showed up at the White House with his Super Bowl victors. Trump introduced Kraft as a man "becoming a pretty famous guy for winning."
Large corporations – including Bank of America, Boeing and Pfizer — donated $1 million each. Federal Express and Microsoft gave six-figure contributions.
"It's all reported so there's transparency," observed election attorney Jan Baran. "Like so many other things, what Trump does seems to be unprecedented."
Asked if the White House was concerned that the large contributions might clash with Trump's "drain the swamp" campaign rhetoric, Press Secretary Sean Spicer replied, "No, I think that this is just like a campaign in the sense that there's disclosure on this for a reason so that you know what's happening."
Paul S. Ryan of the campaign finance reform group Common Cause argued in favor of making the same contribution limits for inaugural committees as apply to federal election campaigns. "If your goal is to corrupt," said Ryan, "the officeholder is a sure bet."
"We don't even know how this money is spent," Ryan added. Because inaugural committees are not required to disclose their expenditures, "We will never know."
The 58th Presidential Inaugural Committee has pledged to donate any money left over to charity.
The Review-Journal is owned by the family of Las Vegas Sands Chairman and CEO Sheldon Adelson.
Contact Debra J. Saunders at dsaunders@reviewjournal.com or 202-662-7391. Follow @DebraJSaunders on Twitter.
Related
Hundreds of Nevadans to attend Trump inauguration in Washington
Trump to American people: 'This moment is your moment'
Nevada reaction to Trump inauguration predictably split
Trumps (and some Las Vegans) dance the night away after historic day