Burger, fries and marijuana? Drive-thru opens at Las Vegas pot shop
November 10, 2017 - 4:22 pm
Updated November 10, 2017 - 4:51 pm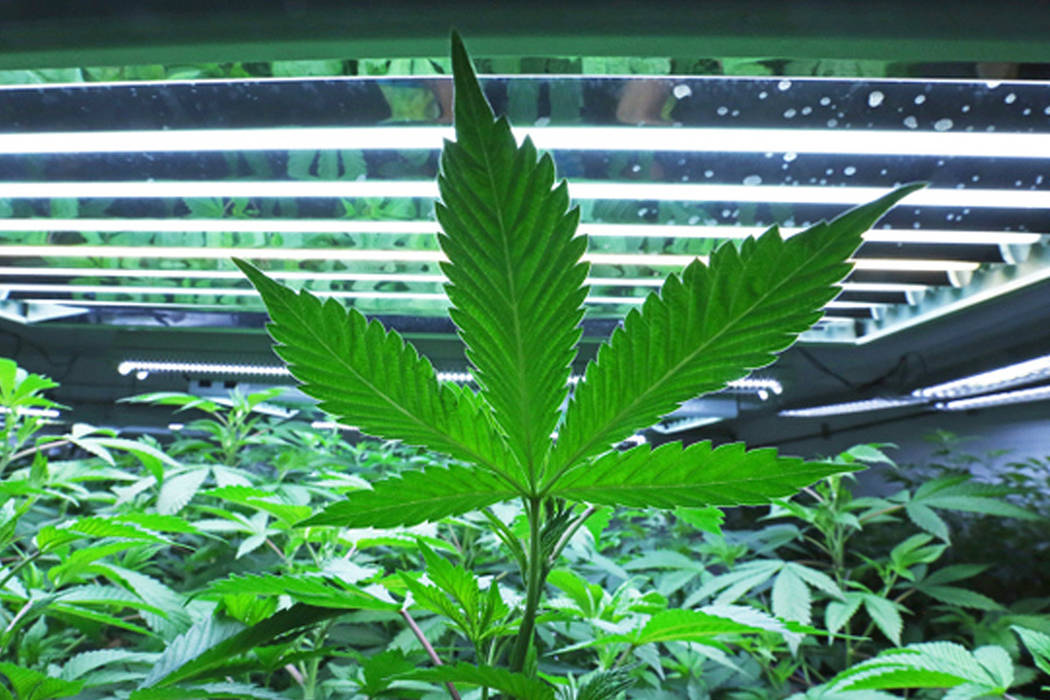 Getting weed is now as easy as getting a cheeseburger and fries, thanks to a new drive-thru window installed at NuWu Cannabis Marketplace near downtown Las Vegas.
NuWu, the recently-opened marijuana megastore on Las Vegas Paiute tribal lands near Main Street and Washington Avenue, opened its recreational marijuana drive-thru to the public Friday.
The converted, $30,000 bank vault window outfitted with bulletproof glass had seen about 60 customers by 3 p.m., according to Kevin Clock, who represents the tribal investing partner Cascade Strategic Investments.
But idea behind the drive-thru window wasn't simply about getting as many customers through the cash register as possible.
"The customers were asking for it," Clock said.
Clock said the tribe has several elderly or disabled members, and for many of them a routine activity such as getting out of a car and going into a store can take upwards of 15 minutes.
The drive-thru offers a limited menu of popular items, while those who order online and pick it up at the window can choose from the full 700-item menu. The store hopes to process most transactions in 60 to 90 seconds, Clock said.
But as with all recreational marijuana shops, there are strict rules for the drive-thru.
Every person in the car must be 21 and will have their IDs checked.
Getting a recreational marijuana shop to Paiute tribe's lands was a lengthy, 18-month process that culminated with NuWu's opening on Oct. 16.
The product, Clock said, and the store's close proximity to Fremont Street and Downtown, has the shop primed to be an economic boon for the tribe and the community.
"The money stays here. It stays in the community, all of the profit," he said. "It's something I think the community should be very proud of."
At roughly 16,000 square feet of retail space, NuWu dwarfs the other marijuana dispensaries in town. The store employs about 105 people, and about 10 percent of that staff are either Paiute tribe members or relatives, Clock said.
Contact Colton Lochhead at clochhead@reviewjournal.com or 702-383-4638. Follow @ColtonLochhead on Twitter.
NuWu Cannabis Marketplace
123 Paiute Circle, Las Vegas, NV, 89106
Hours: 10 a.m. – 2 a.m., 7 days a week