Clark County warns marijuana companies about ads for events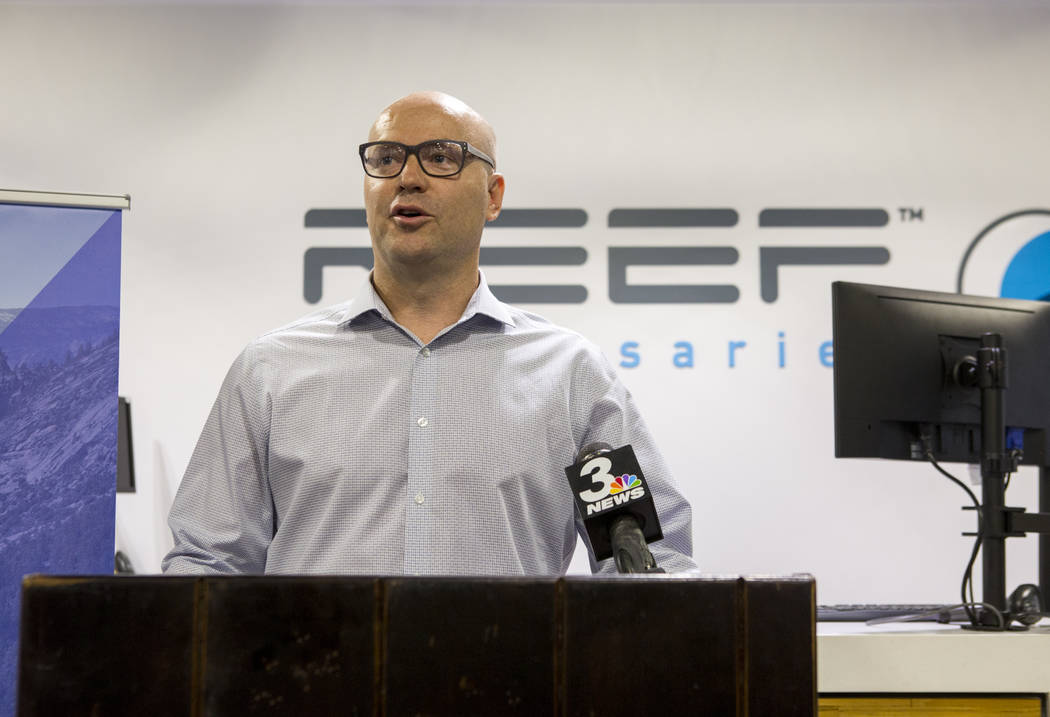 Clark County issued a stern message to Southern Nevada marijuana businesses: Stop advertising stoned yoga, or we'll yank your license to sell weed.
In a letter sent Monday, Clark County Business Licensing Director Jacqueline Holloway told cannabis companies to stop advertising events that promote public marijuana consumption — including events held at a person's home.
"We write to remind you that public consumption of marijuana is unlawful," the letter reads.
"It is unlawful to advertise and invite the public to consume marijuana at parties, dining events, recreational events such as yoga and swimming, and other types of events, even if events are held in a private residence."
Holloway also noted that any pot business found to be sponsoring or even affiliated with an event or business promoting public consumption "risks the suspension or revocation of their business license."
County spokesman Erik Pappa said some businesses were recently listed as sponsors for events that paired yoga and karate with marijuana consumption.
"We wanted to remind our licensees that they cannot sponsor events where the illegal consumption of marijuana is encouraged," Pappa said.
Andrew Jolley, president of the Nevada Dispensary Association and owner of The+Source marijuana dispensary in Las Vegas, said he was surprised to see the letter because he hadn't heard of any incidents that could have warranted issuing such a warning.
But Jolley said the letter shows the need to have firm solutions on public consumption.
"We need a place that's safe and regulated and strictly controlled for tourists to be able to use products that are now legal to purchase in our state," Jolley said.
State Sen. Tick Segerblom, D-Las Vegas, this year pushed for a bill that would have allowed for public consumption. Gov. Brian Sandoval expressed public concern about the bill, and it died before getting to his desk.
The concept of public consumption lounges dominated much of the previous talks of Clark County's marijuana advisory group, called the Green Ribbon Panel, when it met in the spring. But the group was unable to reach a consensus on how to regulate public consumption.
The 12-member group, which includes Jolley, will meet again this Friday for the first time since April. Jolley said he hopes they can get more clarity about what brought on the warning and hopefully find a solution to public use.
Contact Colton Lochhead at clochhead@reviewjournal.com or 702-383-4638. Follow @ColtonLochhead on Twitter. Review-Journal staff writer Michael Scott Davidson contributed to this report.