Marijuana bankers 'drowning in a sea of paperwork'
November 16, 2018 - 5:32 pm
Updated November 16, 2018 - 8:00 pm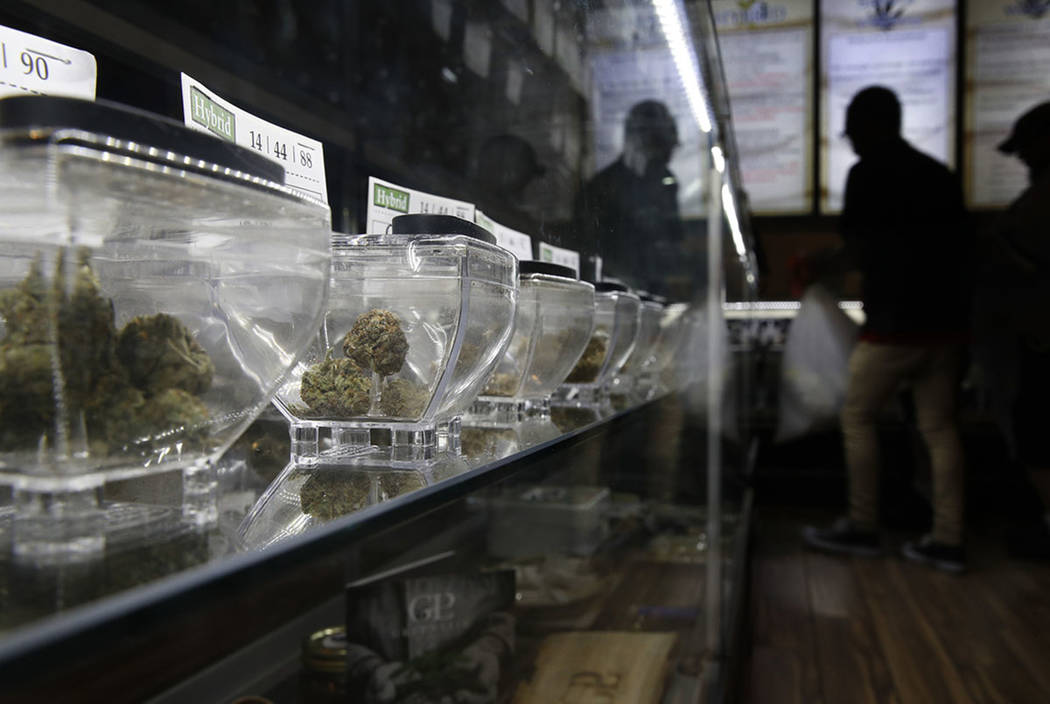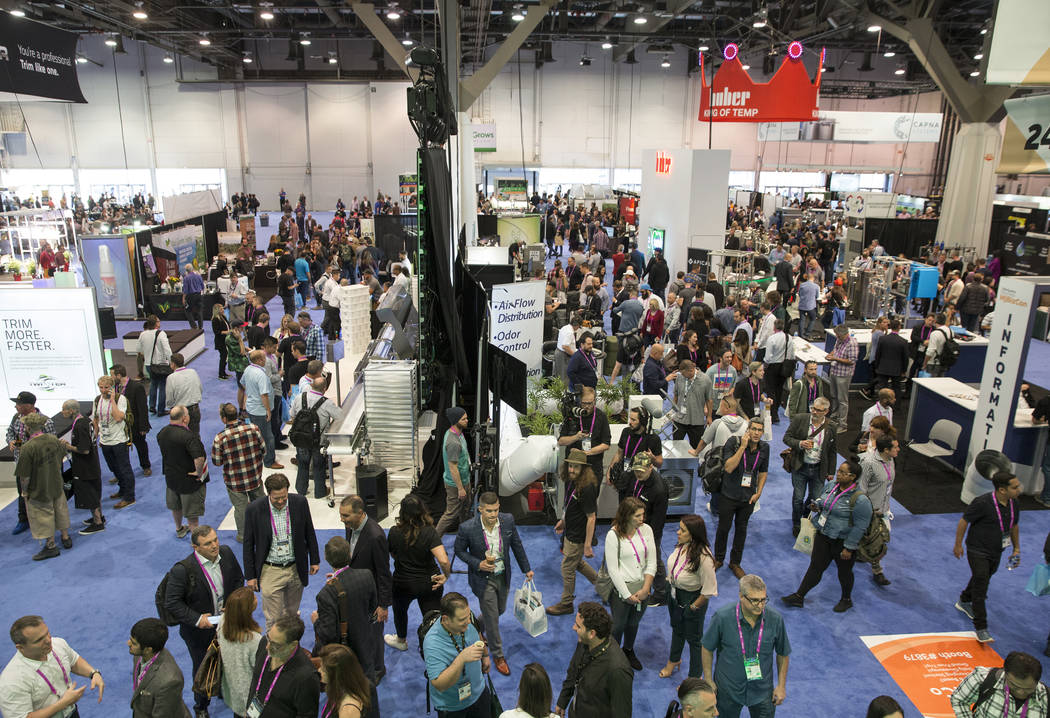 Cannabis banker Sundie Seefried is drowning in a sea of paperwork.
And that — she told a Las Vegas audience — is why her financial institution and other banks have to charge high fees to work with marijuana companies.
Seefried said her Partner Colorado Credit Union had to file 226 reports with regulators for its 33,000 members.
However, Safe Harbor — the credit union's subsidiary that serves 220 cannabis-related companies — had to file over 7,000.
"When you ask me why banking is expensive — what you are really paying for are all the bodies it takes to file 7,000 reports," she told hundreds of cannabis industry professionals at the MJBizCon conference.
Banking was again a major topic at MJBizCon, which attracted more than 26,000 people this year. The three-day show ended Friday at the Las Vegas Convention Center.
Seefried said federal and state regulators have carried out nine joint inspections of her credit union over the past three and a half years, compared with the industry standard of three.
"They will send 20-plus examiners into our small credit union to make sure we are not violating the Bank Secrecy Act. That is a show-stopper for a lot of banks and credit unions," she said.
While medical cannabis sales have been legalized by 33 states and recreational sales by 10, such sales are still prohibited under federal law.
That makes it difficult for cannabis businesses to open checking or savings accounts in most financial institutions, leaving them holding cash to pay employees and suppliers.
Safe Harbor processed $160 million last month, she told the crowd, which is an annual run rate of nearly $2 billion.
"Every one of those dollars has to be proven to be a valid, legitimate dollar, and that is very labor-intensive," she said. "It is not that banks and credit unions don't want to get in and serve this industry — they do — but the roadblocks are real."
Riana Durrett, executive director of Nevada Dispensary Association, estimated that at least half of Nevada cannabis companies don't have banking relationships. That requires them to spend a lot on security, she said.
Reef Dispensaries, which has operations in Las Vegas and around Reno, is among the many Nevada cannabis companies that have struggled to find a long-term banking relationship, said Brett Scolari, the general counsel of Tryke Cos., which owns the dispensary.
Other roadblocks
Seefried said financial institutions face many roadblocks to serving cannabis companies that to go beyond filling out thousands of forms for regulators.
She said management time is also eaten up when banks agree to accept cannabis companies. Seefried estimated she allocates about 95 percent of her time to Safe Harbor even though it makes up just 12 percent of the credit union's asset base.
Finding financial professionals who understand the marijuana industry is another problem.
"There is no place to go out and hire cannabis bankers. People don't understand the industry. No financial institution can bank what they don't understand," she said.
Even if federal laws change soon, the cannabis industry will remain a cash business for years to come, she warned.
"(There are) a lot of people out there who don't want a transaction on record still. That stigma will remain. So you will be cash-intensive business similar to the alcohol and casino business," she said.
One of the major uses of cryptocurrencies is the purchase of drugs, including marijuana, because they are harder to trace.
When asked if banks would accept cryptocurrencies from cannabis companies, Seefried said that would only add to the regulatory pressure on banks.
"I will tell you what my regulators told me: 'Cannabis is a very big risk for you right now; don't add cryptocurrencies.'"
Contact Todd Prince at 702-383-0386 or tprince@reviewjournal.com. Follow @toddprincetv on Twitter.