Marijuana dispensary opening delayed — again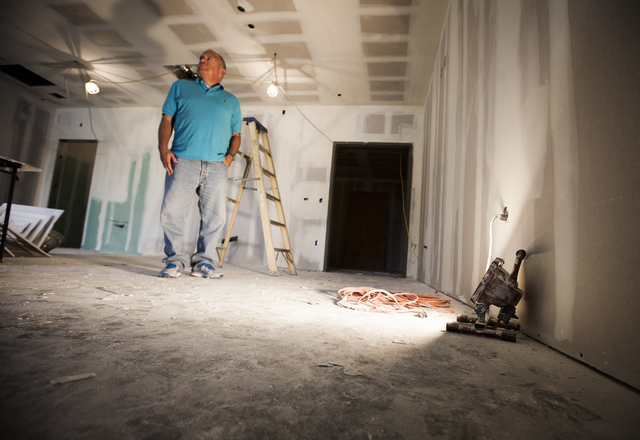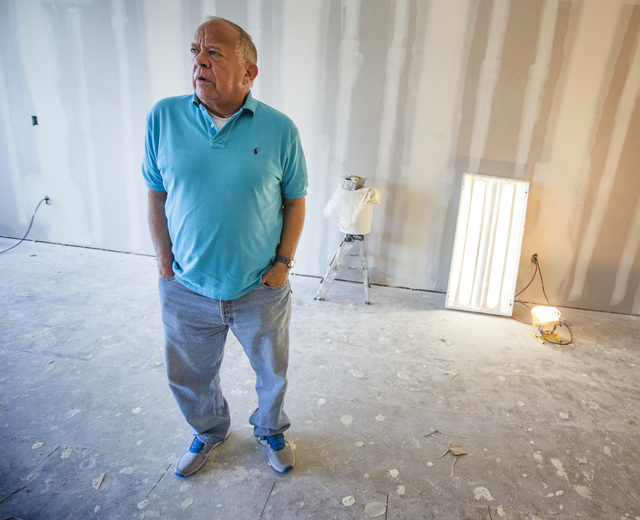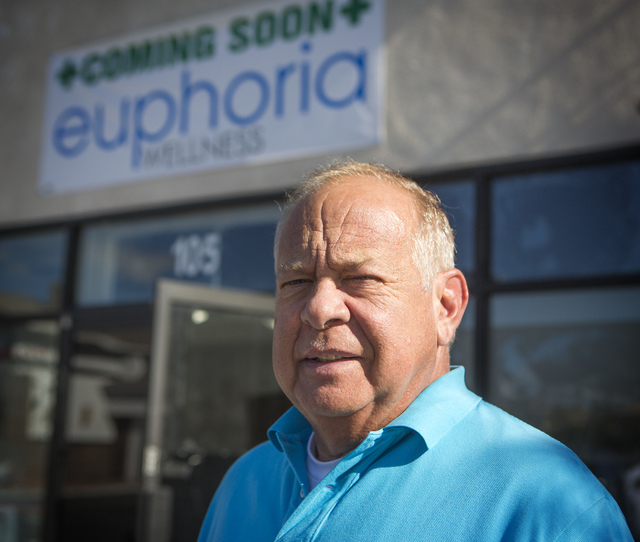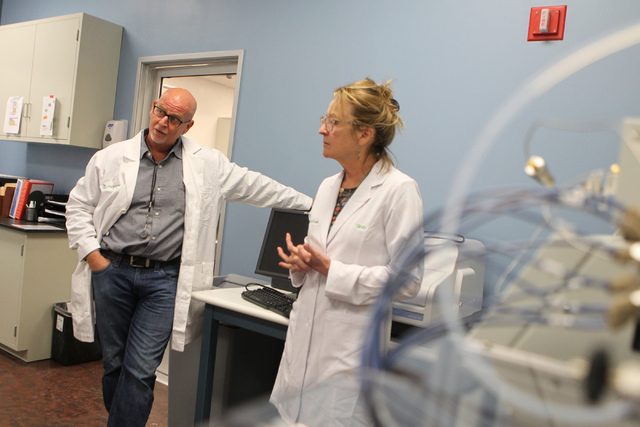 A dispute over how much marijuana a home grower can sell to a dispensary is causing yet another delay in the opening of Nevada's first legal medical marijuana shops.
Clark County officials want to limit the amount any one person can sell to 2½ ounces, said state Sen. Tick Segerblom, who sponsored the 2013 legislation that made dispensaries legal.
That would make it all but impossible for shops to have enough to open for business and would make required testing prohibitively expensive, people in the industry said.
"It's incredibly frustrating," Segerblom said of the repeated delays in dispensary openings. "They keep saying it's going to happen, but man oh man. It's been over two years since the first bill was passed, but still not one gram or joint or taste of marijuana's been sold."
The latest holdup comes after delays earlier this year while the state and an advisory committee hashed out rules for testing plants for pesticides, potency and other factors.
One Clark County dispensary, Euphoria Wellness, has been ready to open since about February. It's been advertising on billboards and online, but can only tell potential customers it is "opening soon."
"It's real frustrating to see these signs say they're 'coming soon,' 'coming soon.' And they've been there for like six months," said Kenya Peoples, a Las Vegas medical marijuana cardholder. "It is real frustrating not to know when and where you can get your medication."
Some of the massive commercial growing — or "cultivation" — facilities that will supply Nevada's marijuana industry already have crops in the ground.
But until their first plants are ready to harvest, perhaps later this summer, dispensaries are hoping to get marijuana from patient cardholders who grow it themselves.
They're relying on a provision in state law that allows a cardholder to sell marijuana to a dispensary a single time.
Only two dispensaries have been given official state certificates, one in northern Nevada and Euphoria in Clark County, which has hoped to be the first to open.
State law allows a patient to have 12 plants at a time, an amount that could produce 10 to 12 pounds in the hands of a skilled grower.
Jason Sturtsman, a patient advocate who's also co-owner of a marijuana growing business, said dispensaries were relying on being able to buy pounds of marijuana from each patient.
The problem comes with another provision in the law that says a patient can possess only 2½ ounces of "usable marijuana" within a two-week period.
The definition of "usable" marijuana is subject to interpretation, Segerblom said, which has led in part to the current dispute.
Officials from Euphoria Wellness didn't return calls Monday, and no one from the county could be reached for comment.
In addition to limiting supply, the 2½-ounce rule would make required tests by an independent state-licensed laboratory astronomically expensive. A sample of each batch of marijuana must be tested before it can be sold. The tests are expected to run $750 to $1,500, people in the industry said, and the maximum batch size is five pounds.
If a dispensary paid $1,500 to have a sample tested from a five-pound batch of marijuana, the cost would be spread out over 80 ounces instead of 2½. And labs need 12 grams to conduct the tests, an amount that would consume about 17 percent of a 2½-ounce batch.
The uncertainty over what will happen is having a ripple effect that could cause further delays down the road, Sturtsman said. Businesses don't want to spend money on construction or planting crops until disputes are settled and they know the rules of the road.
"I'm pulling my hair out," said Segerblom, D-Las Vegas, who sponsored successful legislation this year to allow more dispensaries in Clark County.
Peoples, who grows her own marijuana, said she uses the drug for chronic back pain and to increase her appetite. She has considered selling to a dispensary, but hasn't been able to figure out how.
"Everything is so confusing," Peoples said. "It almost seems like the laws and what they can and can't do — the regulations — change daily."
Contact Eric Hartley at ehartley@reviewjournal.com or 702-550-9229. Find him on Twitter: @ethartley.