Rare murder investigation hits small Nevada mining town
January 4, 2014 - 7:54 pm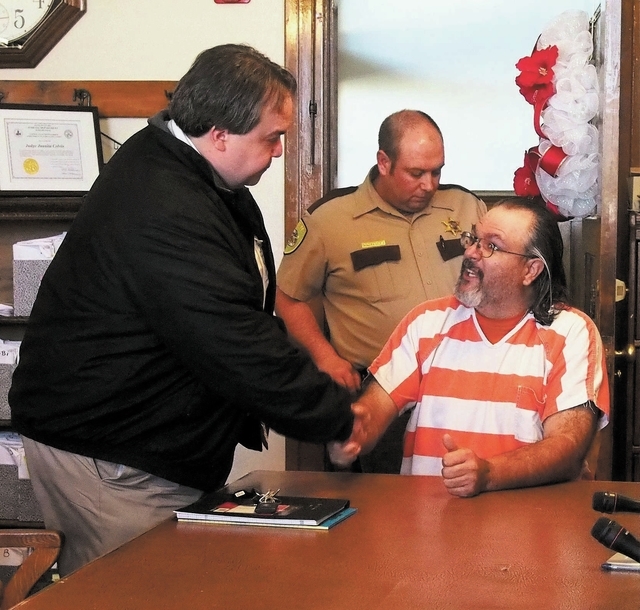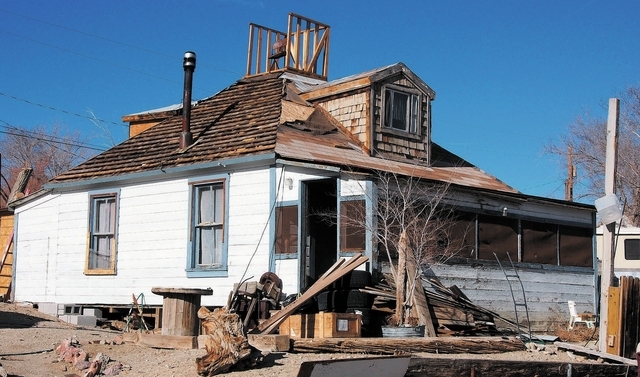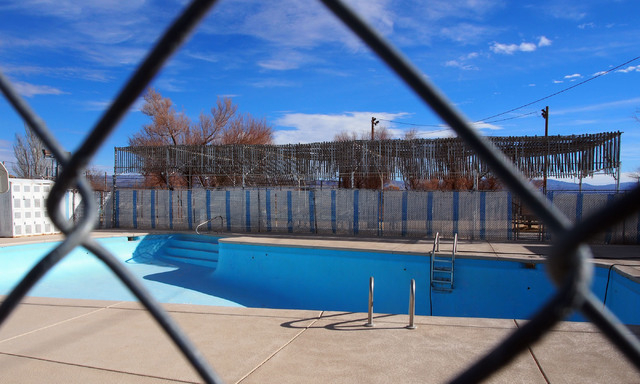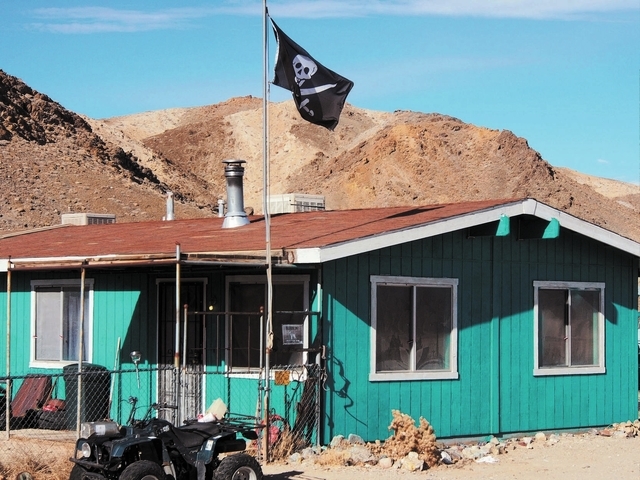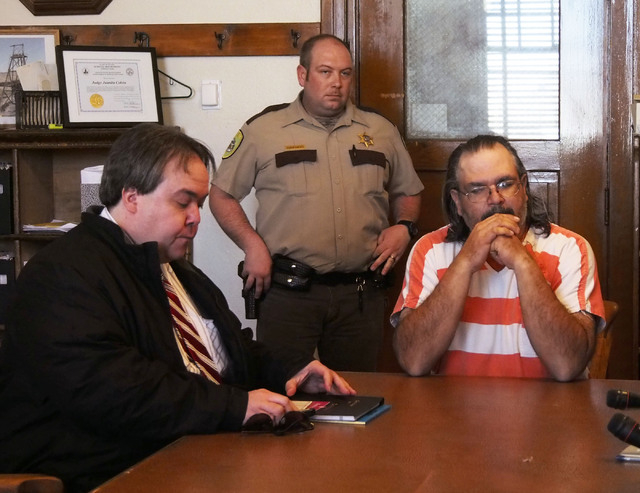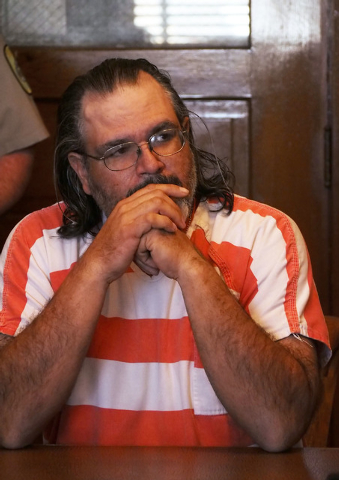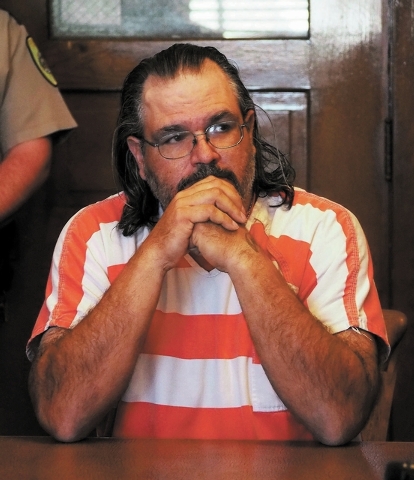 SILVER PEAK — When Fire Chief Art Merrill first got word that Charles Kinkel III was missing in July, he thought the volunteer firefighter was "kicking it in Mexico somewhere, drinking margaritas on some beach."
Then, four days before Christmas, hikers found a man's body in an abandoned well.
Then a pair of Kinkel's friends, fellow miners and roommates, were arrested and charged with first-degree murder.
Since then, Merrill and just about everybody else in this west-central mining town have done double takes inside the Old School bar, where all residents eventually congregate. It's the only business in this town of 107 people 213 miles northwest of Las Vegas.
With the exception mining for lithium and gold, not much goes on here, much less murder.
But now the Esmeralda County Sheriff Ken Elgan and his deputies find themselves in the middle of a murder investigation, something they haven't come across in at least two decades in this rural county. It's the second least populated county in the United States, with fewer than 1,000 residents.
Elgan said he's still waiting for DNA samples from Kinkel's parents to confirm the victim's identify.
"I've got a body, and if it's not Mr. Kinkel, then I got another body on my hands," said Elgan from behind the counter of the Sheriff's Office on U.S. Highway 95 on New Year's Eve. "If it's Mr. Kinkel, then 'Case closed.' I don't have a missing person. I don't want to get anybody's hopes up, though. Until I get a confirmation, nothing's a done deal."
MOLESTATION ALLEGATIONS
This much is certain: Jason Taffe, 33, who worked in the nearby gold mines, and Coleman Ward, 42, who was a mechanic at the lithium mine, have been arrested and charged in the death of the 39-year-old Kinkel.
Both suspects sit behind bars on $1 million bonds, Taffe in the Nye County jail in nearby Tonopah, Ward in the Esmeralda County jail in Goldfield.
Taffe told investigators that he shot Kinkel because Kinkel tried to molest his 10-year-old daughter on July 24, according to an arrest report.
Ward was with Taffe and had urged him to "just do it" and kill Kinkel in a secluded area several miles south of Silver Peak, the report states. Afterward, the two men stuffed Kinkel's body down a covered well, which was flanked by three abandoned buildings, it states.
Ward, however, says he's innocent and was nowhere near the shooting.
Kinkel's wife, Trayce, a first cousin, said she can't understand why anybody would want to kill her husband. She had been searching for him since he failed to pick her up in Wells on July 25, posting fliers around Goldfield and Silver Peak.
Kinkel's specialty at $18 an hour was hauling gold ore. He worked in the Cortez Gold Mine outside of Elko before getting transferred to Silver Peak in May. He was supposed to pick her up and haul their travel trailer to Silver Peak and begin a new life together.
Instead, she's now mourning his death from behind the counter of the Mizpah Hotel in Tonopah.
"Not only am I mourning the loss of my husband, but I'm also trying to protect his name," said the 41-year-old in a telephone interview on Saturday.
"He's dead. There's no bringing him back. But I know Charlie. He never would have touched a little girl like that. If they think he really did something wrong, then they should take the girl to a hospital and have her evaluated."
KINKEL HAD A 'ROUGH LIFE'
Sheriff Elgan declined to comment on the investigation.
But if the body turns out to be Kinkel's, it would be the end of "a very rough life," said Trayce Kinkel, who became pen pals with Kinkel and wrote him love letters at an early age, when he was living in Ohio and she was living in Wyoming. The two met in Yerington in 2000.
They got married in Pigeon Forge, Tenn., in 2010.
She said her husband was always "a little slow," although "still very intelligent." He was born premature. He was also hard of hearing, which meant he stood too close to people when they talked, which didn't go over well with some patrons at the bar, Merrill said.
"Charles was nice enough, but tended to put people off," said the 52-year-old Merrill, adding that Kinkel tended to "invade people's personal space."
"I talked with him about this and explained the problem, and he seemed to understand and made an effort to avoid this," he added.
Kinkel was also the stranger. He was the new guy who lived in his car in Silver Peak because he didn't have any money, his wife said.
Taffe befriended him. Kinkel moved in with him. Eventually, Kinkel got his own place and Ward moved in with him.
All three were friends.
A black pirate flag waves above the teal house at the end of Mica Way, just one of a few short dirt roads that run for no more than a block, then abruptly end.
The town is a cross between a junkyard and a trailer park. Dozens of abandoned vehicles and double-wides fill the place, along with anicent tractor and mining equipment.
Lithium deposits line the main road that leads into town from Goldfield. The stuff, once vaporized and turned into power, is used in cellphones.
THE HUNTING TRIP
On the evening of July 24, Taffe held a barbecue at his house, about 20 yards from the Old School bar. He told investigators that at some point in the evening, he looked out his bedroom window and saw Kinkel trying to molest his daughter in her room just off the front porch, according to the report. When Kinkel fled, Taffe went to the bar to tell Ward about it, and Ward suggested that the two take Kinkel hunting.
Taffe then grabbed a pistol and a rifle before he and Ward caught Kinkel and then drove him to an isolated area where there was nothing but three abandoned buildings and a covered well, the police report states. It was there that Taffe walked around with Kinkel for two hours and then shot him after Ward urged him to "Just do it," according to the arrest report.
"Jason and Coleman (Ward) then took Charlie's body to the well and dropped it in," wrote the sheriff's deputy who interviewed Taffe, who signed a confession.
Ward told deputies that he played no part in the slaying and was not even at the scene of the crime.
A preliminary hearing will be held Jan. 17 before Justice of the Peace Juanita M. Colvin. The judge refused to lower the $1 million bond to $250,000 for Ward, who was arraigned on New Year's Eve.
Ward's public defender, Chris Arabia, told the justice he didn't think that Ward was a flight risk, but the justice thought differently.
Ward, with long, graying hair and glasses, sat at a simple table in a small room in the historic courthouse while he listened to the charge. He was dressed in an orange-and-white jumpsuit. He was not handcuffed.
Nobody at Old School bar believes that Ward could have done such a thing.
Arabia said his client will have his day in court and "will be vindicated."
Kinkel's wife is also waiting for that day in court.
"All of this has been extremely difficult," she said. "We loved each other so much."
Colton Lochhead contributed to this report. Contact reporter Tom Ragan at tragan@reviewjournal.com or 702-224-5512.