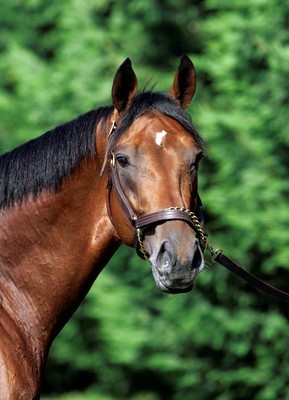 GOING TO THE POLLS IS SO CONFUSING. ALL THOSE NAMES YOU'VE NEVER HEARD OF ON THE BALLOT — HOW ARE YOU SUPPOSED TO KNOW WHOM TO CHOOSE?
Perhaps that's what nicknames are for. This election, your choices will include a No. 1 Mom, a Mr. Clean, a Tex, a Tonybop and a man who goes by the same moniker as the horse that is one win away from a Triple Crown.
Under state law NRS 293.2595, candidates are allowed to put a nickname up to 10 letters on the ballot in front of their surnames.
The law states: "A nickname must not indicate any political, economic, social or religious view or affiliation and must not be the name of any person, living or dead, whose reputation is known on a statewide, nationwide or worldwide basis, or in any other manner deceive a voter regarding the person or principles for which he is voting."
Among the candidates who filed for office: Eve "No. 1 Mom" Ellingwood and Edward "Mr. Clean" Hamilton, both Republicans running for the 1st Congressional District; Carlo "Tex" Poliak, a Democrat running for the 3rd Congressional District; and Glenn "Big Brown" Brown, an Independent American Party candidate running for Assembly District 6. Brown says he had the nickname before the horse came to fame because of his last name and large size.
Then there's Anthony "Tonybop" Wernicke, a Democrat running for state Senate District 3. In a possible indicator of nickname confusion, his handmade signs posted around downtown say "Squirrel '08."
MOLLY BALL
A front-page story about the closing of "Star Trek: The Experience" at the Las Vegas Hilton ignited an online debate over the word "Qapla." The word means "goodbye" in the fictional Star Trek language of Klingon, Review-Journal business scribe Benjamin Spillman wrote last week.
But several people took time away from retaping the bridges of their eyeglasses and restocking their pocket protectors to remark that "Qapla" actually translates as "success."
"Kang" was among the Klingon fact-checkers to comment. "Qapla" has "been used many times in the Star Trek movies," Kang pointed out.
To which another person responded: "Hey Kang, you're a nerd. That's English for Nerd."
For the record, soultrek.net, a Web site that translates English into Klingon, indicates "Qapla" can mean success, goodbye or farewell.
Live long and prosper, nerds.
LAWRENCE MOWER
OVERHEARD ON THE SCANNER: She keeps pulling her dress up with nothing on underneath when cars pass by.
PAHRUMP RESIDENTS ARE FOND OF LISTING ALL THE REASONS THEY PREFER THEIR TOWN TO THE HECTIC LIFESTYLE ON THE SMOGGY SIDE OF THE SPRING MOUNTAINS.
One Pahrump businessman, who prefers to remain nameless for reasons that will soon be obvious, explained it like this: "You can drive home drunk in Pahrump a lot safer than you can drive home sober in Las Vegas."
HENRY BREAN
DURING AN AWARD CEREMONY LAST WEEK AT THE ALTERNATIVE FUELS & VEHICLES NATIONAL CONFERENCE AT THE RIO, Matt Hovde of the Galileo Players comedy troop had an idea for an alt-fuel vehicle with a Vegas twist: rickshaws pulled by showgirls.
Hovde noted it might have some nice features: The airbags are already installed, and most come with their tops down.
FRANCIS McCABE
Week In ReviewMore Information