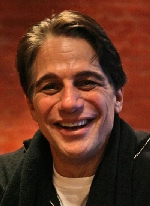 Academy Award nominee Debbie Reynolds, a longtime resident of one of the first luxury towers in Las Vegas, is selling after nearly four decades.
She's owned a condo at Regency Towers inside Las Vegas Country Club since 1974, so it's safe to say the star of "The Unsinkable Molly Brown" isn't underwater on her mortgage.
Her 12th-floor, 1,856-square-foot unit is being listed at $269,900.
Reynolds, who turns 79 in April, received an Academy Award nomination in 1964 for her spunky portrayal of Molly Brown, a heroic survivor of the Titanic in 1912.
In addition to acting, she had a No. 1 hit in 1957 in "Tammy," from her movie "Tammy and the Bachelor."
She was at the height of her career and married to crooner Eddie Fisher when he divorced her to marry Elizabeth Taylor, the widow of his best friend, film producer Mike Todd.
Reynolds headlined in Las Vegas for years before buying her own casino.
LIEBERMAN REMEMBERED
Veteran actor Tony Danza paid tribute to veteran Las Vegas and Los Angeles public relations legend Frank Lieberman in Mission Hills, Calif.
Lieberman died Saturday at Summerlin Hospital Medical Center. He was 68.
Danza, who hit it big when he became a regular in the sitcom "Taxi," was among a half dozen who spoke during the service at Eden Memorial Cemetery, located in the hills above the San Fernando Valley.
He told the crowd that Lieberman was his first publicist, coming on board for Danza's nine-year run as the star of the hit series "Who's the Boss?" from 1984 to 1992.
Lieberman was a master at generating publicity, said Danza, even in a foreign country.
"We went to Berlin when the wall was still up. We found out Frank was a conniver in any language."
Other speakers included actress Ilene Graff of "Mr. Belvedere" and veteran Hollywood publicist Dale Olson, who, after spending 17 years with the famed Rogers and Cowan public relations firm, hired Lieberman.
"I thank him for my success," said Olson, who represented Rock Hudson, one of Hollywood's legendary leading men, when he announced he had AIDS.
Siegfried & Roy issued a statement praising Lieberman, who handled their PR from 1996 to 2003.
"Frank played a central role in our media relations efforts for several years," they wrote.
"We will remember him for his constantly jovial attitude and friendly persona. His sensitivity and respect in the promotion of our animal family will not be forgotten and we pledge our support to his wife Karen and his son Adam. Auf Wiedersehen , sir."
THE SCENE AND HEARD
A who's who of almost two dozen local star chefs turned out Tuesday for an event at Fashion Show mall to kick off ticket sales for the fifth-annual Vegas Uncork'd by Bon Appetit. The event included confection chefs' sculptural interpretations of the participating Las Vegas resorts: Bellagio, Caesars Palace, MGM Grand, Mandalay Bay and Encore. Vegas Uncork'd will take place May 5-8.
THE PUNCH LINE
"A company in California is making marijuana soda. I think they should call it Toca-Cola." — Craig Ferguson
Norm Clarke can be reached at (702) 383-0244 or norm@reviewjournal.com. Find additional sightings and more online at www.normclarke.com.