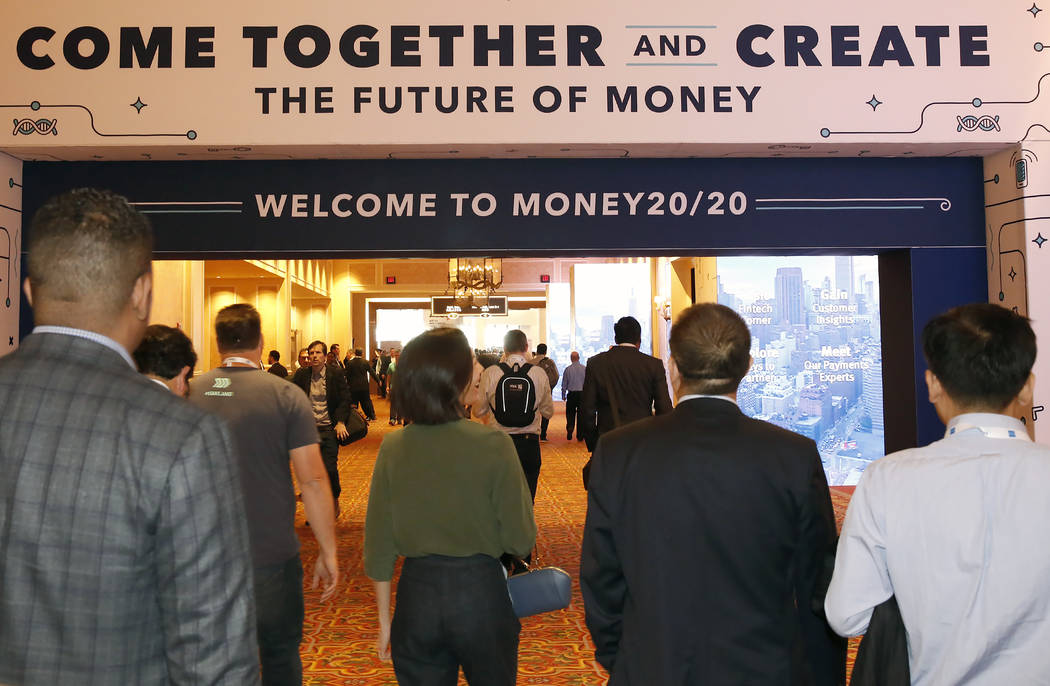 Ready to pay for gasoline from the comfort of your vehicle and avoid "skimming" of credit and debit cards?
The technology for that is close.
Mastercard, the global payment processor, is working with automakers to install its financial software on dashboards to allow drivers to pay for gasoline and other goods from their car seat.
In addition to their convenience, Mastercard said, the in-car payments would help prevent card fraud, because customers would no longer need to swipe a magnetic strip to pay for gasoline. At a Las Vegas conference last month, the Metropolitan Police Department said card skimming at pumps was a major problem.
Dashboard payments would employ a more secure technology called tokenization, which allows merchants like gas stations to store a consumer's payment data in the form of a unique token, rather than a 16-digit card number.
The car would be the latest in a series of connected devices to allow financial transactions. Consumers can already make payments via phones, tablets and watches.
Mastercard highlighted the future in-car payments at the Money20/20 show being held this week at the Sands Expo and Convention Center. Mastercard representatives at the show would not say when the technology would be available.
Money20/20 is dedicated to the payments and financial services industries. It attracts more than 11,000 industry professionals and features several hundred exhibitors, including Mastercard, JPMorgan Chase, Bank of America and PayPal. The show, which is closed to the public, runs through Wednesday and includes panels dedicated to topics such as the implementation of artificial intelligence and biometrics in the payment industry, as well as payment security.
A $320 billion market
Panelists highlighted both the fast expansion globally in non-cash payments and the use of voice to make payments. They also touched on the industry's growing pains, such as high transaction fees and fraud.
The mobile payment market will likely reach $320 billion by 2020, with more than 60 percent of people using some form of digital wallet, Jeff Yabuki, chief executive officer of Finserv, told several hundred people at a Monday morning session.
Tom Poole, senior vice president for digital payments at Capital One, said he hoped tokenization would become widespread as a way to battle fraud and keep consumers secure when using their credit cards.
Royal Bank of Canada said it is rolling out artificial intelligence with voice activation that will help people with their day-to-day finances, such as paying bills. Rami Thabet, the bank's vice president for mobile and digital money management, described it as a consumer's own digital chief financial officer that speaks.
Karla Allen, senior director of mobile wallets at Walmart, said the retail giant is also employing new payment technology to improve the customer's shopping experience. Sam's Club customers can now scan their own items and pay as they shop, skipping the hassle of standing in line, she told the audience.
While speakers were mostly upbeat on the outlook for the payments industry, Mike Dinsdale, former chief financial officer of DoorDash, said mobile transaction fees are too high.
Transaction fees "eat up too much margin" and prevent smaller companies like DoorDash from paying people per delivery, rather than on a weekly basis.
The Review-Journal is owned by the family of Las Vegas Sands Corp. Chairman Sheldon Adelson.
Contact Todd Prince at 702-383-0386 or tprince@reviewjournal.com. Follow @toddprincetv on Twitter.