November 1, 2007 - 9:00 pm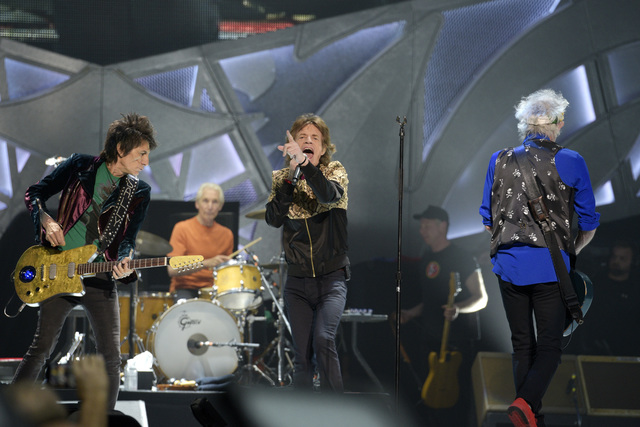 Parole and probation officer Richard An played a trick on one registered sex offender on Halloween that hopefully scared him into obeying the law for the rest of the evening.
He telephoned the man, convicted of sexual assault, to say that he'd be stopping by to check up on him, even though An had no intention of doing so. "It's just one more deterrent to keep them from violating the rules," An said. "He'll be nervous now."
While children trolled neighborhoods for candy, 14 officers with the Nevada Department of Public Safety rang the doorbells of Tier 2 and Tier 3 sex offenders on Halloween. Under Operation Scarecrow, the division of Parole and Probation Southern Command visited the homes of about 60 registered sex offenders to make sure they were in compliance with the division's Halloween rules.
Officers made contact with 40 offenders Wednesday night, tried to make contact with 20 more and made four arrests for parole violations, estimated Debbie Lupe, a parole and probation spokeswoman.
Despite criticism by the American Civil Liberties Union of Nevada, the division used its authority and a clause in Nevada law to prevent offenders under its watch from participating in Halloween activities. Offenders were not allowed to be at any residence where candy was handed out. They could not attend any Halloween party where children were present — even a barbecue at their own home with their own children. And they couldn't transport or accompany their children to any Halloween event.
One Las Vegas resident who identified herself only as Marilyn said the rules made her happy. She got a dog after her landlord told her last week that she was living next door to a sex offender in her neighborhood near Rainbow and Lake Mead boulevards.
Marilyn was scared at first to raise her two young children at the home but said she really hasn't had any problems with her neighbor. "He doesn't bother us. He just waves, that's it," she said.
An pounded on the neighbor's front door and was let inside by a woman. Once inside, the Tier 2 sex offender came out to talk to An and another officer. The 43-year-old man, who had been convicted of lewdness with a minor, had disconnected his doorbell and turned off his lights for the evening.
"I screwed up, and now I got to do what I got to do," said the man, who declined to give his name. "This is a really busy Halloween. There are lots of kids out there."
The rules benefit everyone, said Lt. Adam Page of the Division of Parole and Probation. Tier 2 and Tier 3 offenders pose the greatest risk of recidivism and are the greatest threat to public safety. The blanket proposal keeps children away from offenders and prevents offenders from being in situations that might cause them to regress.
"We don't want to have children in costume come to an offender's door and cause him to start having fantasies or inappropriate thoughts," Page said. "Sex offenders are all in treatment, and we try to make their terms of supervision as strict as possible in order to make sure their treatment is as successful as possible."
An said most sex offenders comply with the rules. "Most of them realize they are lucky to not be in prison and sitting in their own homes," he said.
Last year officers made 77 home visits during Operation Scarecrow, finding a total of 22 parole violations and making four arrests, Lupe said. "That's pretty successful, but we want zero arrests. That would mean everybody is doing what we want them to," she said.