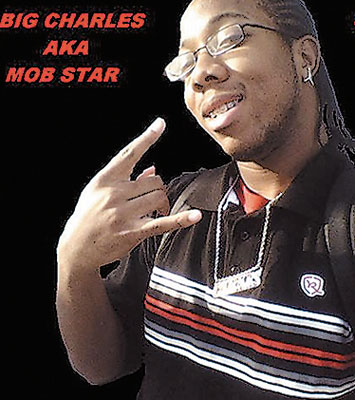 James Tan pleaded for a response.
The 19-year-old held his friend Charles Washington's hand as Washington lay in the middle of a North Las Vegas street, his head bleeding from a gunshot wound.
Washington didn't move. He didn't even appear to be breathing.
"Wake up. Move. Do something," Tan recalled saying to his 18-year-old friend.
Washington died early Sunday morning in the 2200 block of Mountain Sunset Avenue, near Craig Road and Simmons Street, after someone opened fire on a crowd that had gathered for a high school graduation party. Six others also suffered gunshot wounds, police said.
Seventeen-year-old Kevin Williams, another friend of Washington who was at the party, said he saw one man with gunshot wounds to his chest. Another friend of Williams suffered a gunshot wound to the thigh.
Police Monday would not elaborate on the extent of the survivors' injuries.
Washington's friends said his death was especially tragic because the 2006 graduate of Mojave High School was a mentor to other youths and was attending college in Arizona to become a pharmacist. Washington had planned to return to Arizona in the fall after taking a summer break in the Las Vegas Valley, Tan said.
Out of everyone "to have this happen to, it had to happen to him," Tan said. "It's not right."
Washington, known as a popular, outgoing and funny person, was a member of the Omega Gentlemen's Club of Las Vegas, his friends said. The organization was founded in 1989, and its members mentor young people, provide community service and present educational forums.
Washington was not a member of a gang and was well-liked, his friends said. The reason for the shooting remains a mystery to them, they said.
"He didn't start any trouble with anyone," Williams said.
Several of Washington's friends posted condolences and pictures of Washington on the social networking Internet site Myspace.com. In one picture, Washington is shown flashing a hand sign. The words "Big Charles a.k.a. mob star" and "mob up bitch" are posted next to his photo.
His friend Tan said that did not mean Washington was in a gang. The hand sign was something Washington and his friends did among themselves but had no gang significance, Tan said. "Mob" was a reference to their clique, Tan said.
Washington and about 15 other teens had parked near the house party about 12:30 a.m. Sunday and were walking toward the party when an unknown number of gunmen who were down the street opened fire on them, witnesses said.
"It happened right out of nowhere," Williams said.
Many people who were in the street and at the nearby house party ran through neighbors' yards and banged on doors to seek shelter from the gunfire. Some estimated that more than 50 teens were in the area at the time of the shooting.
Authorities did not have any suspects in custody Monday evening, said Sean Walker, a spokesman for the North Las Vegas Police Department.
The graduation party, for Durango High School, was held at a house at 4623 Gleaming Meadows St., about a hundred feet from the shooting. Titled "The Grown & Sexy Graduation Party," it was organized by several women including 19-year-old LeyLey Washington, who said she is not related to Charles Washington.
Some people who attended the party said they received cell phone text messages telling them about the party and did not know the organizers or the owners of the house.
LeyLey Washington said her uncle, who is in his 30s, acted as a bouncer and checked people at the door for weapons. Her uncle kicked one man out of the party because he was drunk and had been told that "no gang banging" was allowed, she said.
No one at the party knew who the ejected person was, she said.
She figures he later returned to the neighborhood and was involved in the shooting.
"We didn't want it to turn out like that," she said.