Skeptical Barrier family awaits toxicology results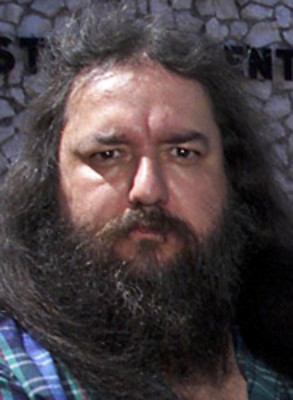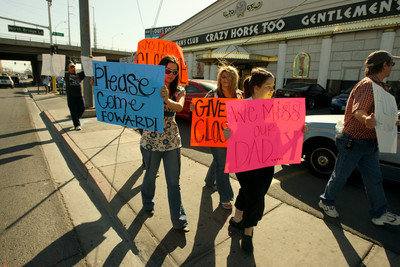 Toxicology results might be the key to unlocking the mystery surrounding James "Buffalo Jim" Barrier's death, after Las Vegas police announced their preliminary investigation shows no signs that Barrier was murdered.
Las Vegas police Capt. Randy Montandon said detectives have processed the Boulder Highway Motel 6 room where Barrier was found dead April 6. They also processed Barrier's Rolls-Royce, the luxury vehicle that family members claim was missing when they identified Barrier's body and was later returned to the parking lot.
Police have found no evidence of foul play.
"The family is grieving right now; everybody wants answers as to why this happened," Montandon said. "I understand that. We are doing everything in our power to alleviate any questions."
That has not satisfied members of Barrier's family, including his four daughters, who maintain somebody else played a part in his death.
"I don't believe that," said his 24-year-old daughter, Jennifer Barrier. "It's a suspicious mystery. It was foul play."
Montandon emphasized that the homicide team was never involved in the investigation.
"It's being handled as a death investigation, and it's being handled by major crimes, violent crimes section," Montandon said. "That is the unit that does the death investigations short of homicide."
The toxicology results are expected within 11 weeks.
Barrier, 55, left his home around 7 p.m. on April 5 to meet an acquaintance and told his 16-year-old daughter he would return by midnight. Barrier was found dead the next day in room No. 105, fully clothed but with his pants around his knees. A maid found Barrier on a neatly made bed.
The colorful auto mechanic, who was engaged in a lengthy battle with former Crazy Horse Too owner Rick Rizzolo, had received death threats and warnings since November.
Montandon said Barrier made numerous reports to police "outlining all kinds of situations," but no death threats had been reported recently.
Barrier helped the federal government with its tax evasion case against Rizzolo. Rizzolo, Barrier's landlord, was formally released from federal custody on April 4.
Barrier's four daughters doubted that their father would willingly check into a seedy motel. If he chose to rent a room, he would have opted for a high-end hotel. They believed that someone else checked into the room and placed Barrier's body on the bed.
The Clark County coroner's office placed the time of Barrier's death at about the time he checked into the motel.
Montandon said surveillance footage of Barrier counters the family's theory. Barrier personally checked into the room and conversed with the motel clerk, Montandon said.
"I personally watched video of him doing that," Montandon said. "He was not under duress, he was not accompanied and he appeared to be in good spirits."
Montandon said there was no indication that Barrier's Rolls-Royce was removed from the parking lot. "We have no reason to believe those keys left the room or that Rolls-Royce left the parking lot," he said.
But Jennifer Barrier said police won't allow her to see the video, and until she does she'll continue believing that it was someone other than her father in the video. Nobody signed the room receipt, she notes, and other evidence in the room is suspicious.
Two plastic cups were in the room, both about half-full of water, according to Jennifer Barrier. She said her father never drank tap water.
A bottle of Valium was found in the room, which Jennifer Barrier said had a label from a 2003 prescription. No Valium was found in his stomach, a coroner determined.
In addition, his identification was not in his wallet, Jennifer Barrier said. And in his wallet, which usually contained thousands of dollars, there was only one dollar.
Detectives have spoken with individuals who had contact with Barrier prior to his death. Police are open to talking with anyone who wishes to come forward, Montandon said.
Family and friends believe a key witness is a woman named Lisa. Steve Miller, a former Las Vegas city councilman and friend of Barrier's, said the woman had befriended Barrier recently.
Barrier abruptly left his home that Saturday evening after receiving a phone call, perhaps from Lisa, Miller said.
Later that night, a woman called the Barrier home and left two messages asking Buffalo Jim if he was all right.
"We need to know, in order to solve this mystery as soon as possible, who was with him and what happened," Miller said. "Who was this woman calling and asking if he was OK?"
"There had to be somebody with him," Jennifer Barrier said. "We just want that person, that innocent person, to come forward."
Detectives are aware of the phone calls and intend to track down "Lisa," Montandon said.
"We will contact her, or have contacted her," Montandon said. "All of that will be contained in our final report."
Since his death, Barrier's automotive repair shop has received several suspicious phone calls.
"We've gotten phone calls where people on the other line are just laughing," said 26-year-old Jessica Barrier, one of Barrier's other daughters.
Review-Journal writer Lawrence Mower contributed to this report. Contact reporter Adrienne Packer at apacker@review journal.com or 702-384-8710.