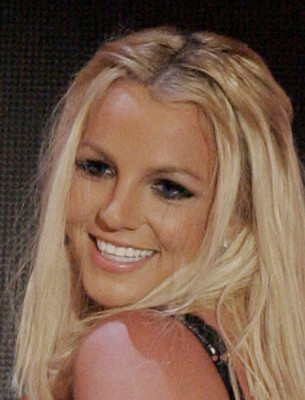 Britney Spears' disastrous appearance in Las Vegas killed a pending multimillion, 30-market tour deal, according to an insider.
"Everyone was waiting on that. The wild card was how she performed," said the source, an executive who was close to the deal with Live Nation, the world's largest producer of concerts.
"Everyone said 'no way.' She blew it bad," said the source.
Spears had hoped to launch her comeback, after a four-year hiatus, at the MTV Video Music Awards on Sept. 9 at the Palms. Instead, she's not only back to square one professionally, but her continuing personal unraveling may have placed her on the music industry's radioactive list for some time.
ROCKOLOGY 101
Reader Jim Eisenberg e-mailed to offer clarity on the subject of the 230-carat diamond Steve Wynn purchased for his Macau property.
In various reports, the diamond has been referred to as the world's largest because it was larger than the Hope Diamond.
But, explained Eisenberg, "The Hope is the world's largest diamond, but is much darker than the other blue ones, so it is considered the world's largest dark blue diamond.
"The Golden Jubilee is the largest faceted diamond in the world, weighing 545.67 carats. The stone was designed by Gabi Tolkowsky, who also designed the 273.85-carat Centenary Diamond, which is the largest D-flawless diamond on the world.
"The Golden Jubilee was presented to the King of Thailand in 1997 for his golden jubilee — the 50th anniversary of his coronation."
Eisenberg added, "The Cullinan (aka the Star of Africa) is much larger than the Centenary, but it's not considered D-flawless. The stone and its companion, Cullinan II, are part of the British Crown Jewels."
The Wynn diamond, he said, fits in the category of one of the world's largest pear-shaped diamonds.
During last week's debut of the sparkler on ABC's "Dateline," Elaine Wynn said, "It's the biggest ol' diamond that we know about and that we can get our hands on that is not in some institution — you know, privately held."
THE SCENE AND HEARD
Rumors were flying late Saturday that Pamela Anderson and Hollywood producer/high roller Rick Salomon were getting married this weekend. …
Look for teen sensation Miley Cyrus to jam a local arena soon with rabid fans of her "Hannah Montana" persona. Her "Hannah Montana and Miley Cyrus: Best of Both Worlds" tour stop at Grand Rapids, Mich., sold out in eight minutes on Saturday. Only Bob Seger (four minutes) and the Tim McGraw/Faith Hill concert sold out faster.
SIGHTINGS
Music star Mary J. Blige and rocker Vince Neil, dining with separate parties Friday at N9NE steakhouse (Palms). … TV personality Ross "The Intern" Mathews, celebrating his 28th birthday Friday at Tao Las Vegas. Mathews and his group dined at Tao Asian Bistro before heading upstairs to continue the celebration at Tao nightclub. Also at Tao: comedian Pauly Shore. …
Actress Tori Spelling, hosting Friday's festivities at the Pussycat Dolls lounge inside Pure nightclub (Caesars Palace). Also at Pure: actor Dean McDermott (Spelling's husband) and several mixed-martial artists, including Royce Gracie, Ken Shamrock, Josh Barnett, Keith Herring, Rico Rodriguez, Kimo Leopoldo, Erik Apple and Gokor Chivichyan. …
Actor Frankie Muniz and MTV reality star Jack Osbourne, partying Friday at LAX nightclub (Luxor). Also at LAX: former baseball star Mo Vaughn and rocker Cisco Adler. …
Chris Nuñez and Ami James, stars of reality TV show "Miami Ink," dining Friday at Social House restaurant (Treasure Island) before heading downstairs to Tangerine nightclub. James was later spotted at LAX nightclub with fellow "Miami Ink" star Darren Brass.
THE PUNCH LINE
"The good news is, ladies, Michael Jackson is still single." — Jimmy Kimmel, on Jackson's denials that he's getting married again.
Norm Clarke can be reached at 383-0244 or norm@reviewjournal.com. Find additional sightings and more online at www.normclarke.com.
NORM CLARKEMORE COLUMNS