Beyond brick and mortar: Post-recession rise of nontraditional businesses
March 26, 2016 - 11:12 pm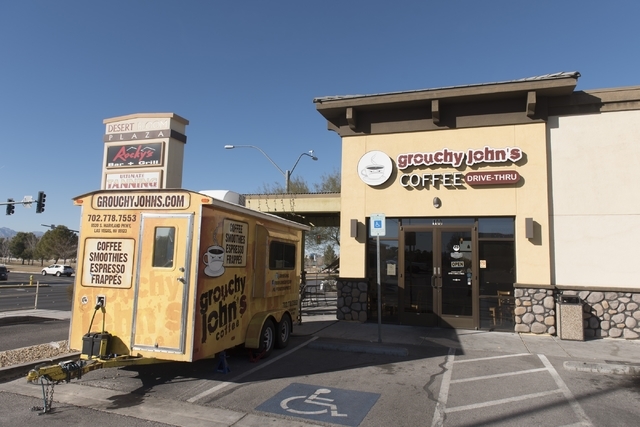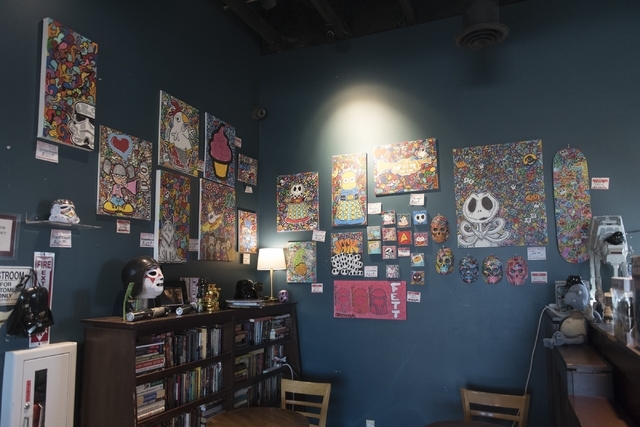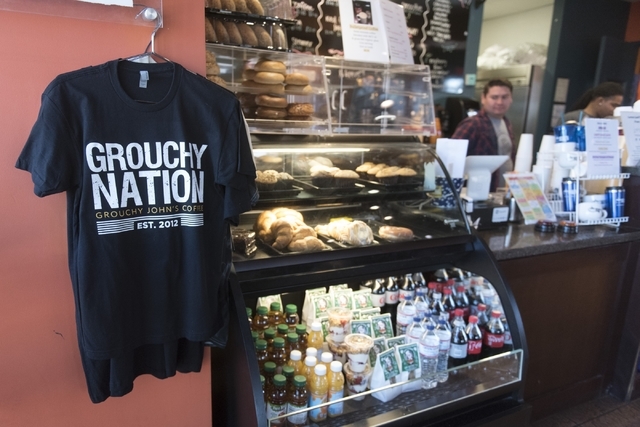 Soon after the economy crashed in 2008-09, mobile businesses began starting their engines. The economic downturn was a crucial factor, particularly for the dawn of various food trucks that have since gained momentum and expanded in the valley — in some cases, blossoming into brick-and-mortar locations.
DAWN OF THE FOOD TRUCKS
"The food truck industry was spurred out of the recession; it was spawned out of necessity," said Colin Fukunaga, owner of Fuku Burger, a food truck that started in 2010. "People still wanted to eat great food but at an affordable price."
Fukunaga, who started his business after he was laid off from a restaurant corporation in 2008, said his original intention was to open a full-on eatery. He even had investors lined up to back the project. But they pulled out after the recession took hold, triggering restaurant closures around the valley.
But the bad economy turned out to be a blessing in disguise for Fuku Burger, with the mobile restaurant serving as an educational incubator, allowing Fukunaga to become more savvy in running the business and gain insight into what customers wanted. "Even though I had been in the industry 26 years, it still helped," he said.
The business now includes one truck and two brick-and-mortar sites at 3743 Las Vegas Blvd. South and 3429 S. Jones Blvd.
Running a mobile business also helped pave the way for the success of Grouchy John's Coffee Shop, said John Ynigues, who runs the venture with JJ Wylie.
"We would have otherwise had no idea what we were doing," said Ynigues, who started the mobile shop after he lost his IT job in the payday loan industry in 2009.
The business started in 2010 with a canopy and an espresso machine, serving coffee to crowds at downtown Las Vegas' monthly First Friday arts celebration. Grouchy John's launched a trailer later that year and then opened a brick-and-mortar site in 2011 at 8520 S. Maryland Parkway.
Ynigues said he had to work hard to build his business, but the recession also gave it a boost because it made renting commercial space more affordable.
"If it weren't for the recession, we probably would not have been in here because rents were so low," he said of his Maryland Parkway site.
The fact that food trucks were catching on in the valley caused Oliver Naidas to hop aboard the trend, launching Sausagefest in 2011 after relocating from Chicago, where his real estate business caved in 2010. "When the market tanked, I had to kind of reinvent myself," he said.
He has since grown the business to add four other trucks: Tacofest, Burgerfest, Greekfest and Lobsterfest. "At first, I thought about doing two Sausagefest trucks," Naidas said. "Then I just realized the potential of having a variety of offerings."
Mobile businesses in the valley now include everything from food to pet services to flowers. Victoria Hogan launched her mobile floral and wedding business, Flora Pop, in 2014 and said she is ordained in every state. She offers her products and services around the country and said it beats a brick-and-mortar site, hands down.
"If it's a reasonable drive, I will drive," she said. "If not, I just source materials over there. I only buy what I need when I need it. I have an assistant when I need her. It's a lot less stress, it's more profitable, and there's more flexibility to be open and creative."
HOW TO START
A mobile business generally needs a state business license, insurance, a state sales and use tax permit, and business licenses from the jurisdictions where it plans to operate. Food trucks also need a permit from the Southern Nevada Health District.
Licensing and permit fees vary depending on jurisdiction. For instance, licensing fees depend on the recipient's gross revenue. However, Fukunaga said it can cost about $2,000 to $3,000 to obtain all necessary approvals to get a mobile business up and running.
Despite any perks mobile businesses might have, owners said many fail because their proprietors underestimate the effort that must go into them.
"You have to fight for customers," Ynigues said. "You have to constantly be looking for events to do. It's a constant hustle."
Many mobile business look to office parks and corporate events to help keep their registers ringing. Parking at conventions and having contracts with employers, organizations and other entities around the valley also help, Naidas said. "That's pretty much how we were able to sustain the business," he added.
Social media also should be a go-to tool for building a mobile business, Ynigues said. Grouchy John's, for instance, engages customers and also posts updates about coffee specials via Instagram, Facebook and Twitter, posting different content on each channel to satisfy the different audiences.
"Small businesses can't do print because it's too expensive and too slow," he said. "Also, print is fast, but it's not immediate, and social media doesn't cost anything. Social media is important, but so is word of mouth."
Fuku Burger also took to social media to build and retain its customer base, Fukunaga said.
"It was integral," he added.
Neon Rebirth: The post-recession American Dream in Las Vegas