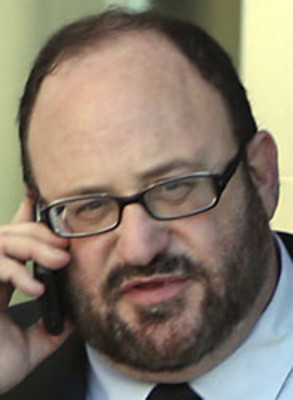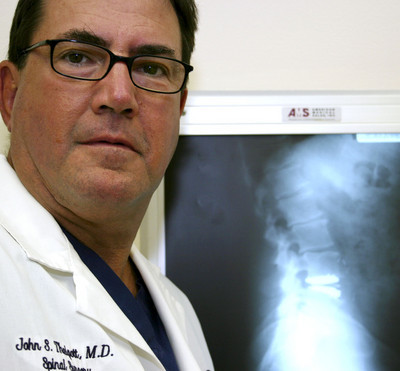 The federal fraud case against Noel Gage continues to reverberate, despite a judge's decision last week to dismiss all remaining charges against the Las Vegas lawyer.
On Thursday, the state Board of Medical Examiners filed formal complaints against two longtime Nevada surgeons who testified at Gage's trial under a grant of immunity.
The medical board charged neurosurgeon Benjamin Venger, 50, with three violations and spine surgeon John Thalgott, 54, with two violations of Nevada's Medical Practice Act.
Lawyers representing the surgeons said they had not read the complaints and did not want to comment on the allegations until they had a chance to do so.
Attorney George Kelesis, who represents Thalgott and previously represented Venger, described both men as good physicians with a large following of patients "who love them and adore them."
Kelesis said he knew of no allegations involving patient endangerment.
Both surgeons are accused of engaging in conduct that brings the medical profession into disrepute and engaging in conduct that is intended to deceive.
Venger also is accused of engaging in conduct that violates the trust of a patient and exploits the relationship between the physician and patient for financial or other personal gain.
Edward Cousineau, deputy general counsel for the medical board, said the complaints were based on transcripts of the surgeons' sworn testimony at Gage's trial.
Senior U.S. District Judge Justin Quackenbush declared a mistrial in March after jurors couldn't agree on a verdict.
In April, the judge warned prosecutors that he would dismiss Gage's case unless they granted limited immunity to spine surgeon Mark Kabins. He followed through on that threat last week.
Although the defense subpoenaed Kabins, he exercised his Fifth Amendment right against self-incrimination and refused to testify at Gage's trial.
According to court records, the government has told Kabins that he is a target of their investigation.
After the trial, Gage's lawyers asked Quackenbush for an order compelling the government to grant immunity to Kabins, whose testimony was expected to contradict Thalgott's testimony.
According to the judge's ruling, "The integrity of our justice system would be totally compromised if the prosecutor could grant immunity to witnesses whose testimony supports the Government's charges, but reject the same … immunity to other witnesses whose testimony would contradict the Government's position or witnesses."
Through a spokeswoman, U.S. Attorney Gregory Brower declined to comment on the medical board's complaints against Venger and Thalgott. Brower has not said whether he will appeal the judge's dismissal of the Gage case.
Gage, 70, was indicted last year with medical consultant Howard Awand, who is awaiting trial. Prosecutors accused the pair of conspiring with doctors to cheat injured clients and enrich themselves.
Venger took the witness stand March 3. He testified that he referred cases to Awand in exchange for kickbacks and for protection from malpractice lawsuits.
Venger also told the jury he lied during a deposition and a related civil trial.
Thalgott testified Feb. 21 and admitted he lied during a deposition in a medical malpractice case.
Cousineau said the surgeons will be allowed to respond to the board's complaints before a public hearing is held.
"Right now, these are just allegations," he said.
A hearing on Venger's complaint is scheduled for Oct. 2.
A hearing on Thalgott's complaint is scheduled for Oct. 16. Both will be held in Reno.
Cousineau said Venger has been licensed in Nevada since 1987, and Thalgott has been licensed since 1986. Neither has been disciplined by the medical board, which can impose sanctions ranging from a public reprimand to license revocation.
A spokeswoman said board records show that an insurance company settled a malpractice complaint involving Venger in 1995 for $50,000.
She said records show that an insurance company paid $150,000 in 1997 and $250,000 in 2007 to settle malpractice cases involving Thalgott.
Contact reporter Carri Geer Thevenot at cgeer@reviewjournal.com or 702-380-8135.