Two suspects in slaying hear charges
November 25, 2009 - 10:00 pm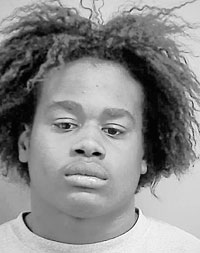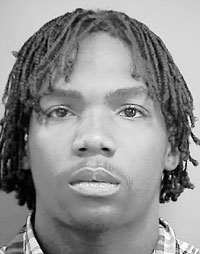 Two more suspects in the slaying of Las Vegas police officer Trevor Nettleton made their first court appearance in North Las Vegas Justice Court.
Justice of the Peace Natalie Tyrell read the charges Tuesday against Emmitt Ferguson and Quadrae Scott, both 18, who appeared via teleconference.
Ferguson, who wasn't at the scene of the homicide but who police allege hid the murder weapon, was charged with accessory to murder. His bail was set at $500,000.
Scott was charged with first-degree murder, robbery and conspiracy to commit robbery. Bail was denied in his case.
Three other suspects made their first court appearances Monday and were charged with the same offenses as Scott.
Saul Williams Jr., 20, Prentice Marshall, 18, and Adrian Pena, 17, also were denied bail.
Marshall, Pena, Williams and Scott were in Pena's car on Thursday, driving to Williams' house, when they saw Nettleton's garage door open, Williams told police, according to the arrest reports.
The four men tried to rob Nettleton, who had just finished his shift, and a gunbattle ensued, the reports said. Marshall was shot in the testicles, the reports said, and Nettleton was killed.
Williams, Pena and Marshall are scheduled to appear in court again on Monday.
Marshall was the one who fired the killing shot, according to the reports.
Three of the suspects — Williams, Ferguson and Marshall — live in the same house. Their house was in the same North Las Vegas subdivision as Nettleton's home, according to the reports.
After Williams was arrested, police said Ferguson, his stepbrother, received a call from the North Las Vegas Detention Center. Williams told him to "take the 'H' (heat) from the 'B' (bathroom) and put it in the 'A' (attic)," police said.
Police searched the house on Cliffbrook Hedge Avenue, near Bruce Street and Lone Mountain Road, and found firearms hidden in the attic.
Ferguson admitted, police said, that he told Williams that the gun was safe "and that nobody would find it." He said he would trade the gun at a later date when things "cooled off," according to his arrest report.
Nettleton's death is one of four the Las Vegas Metropolitan Police Department has suffered this year. The three other deaths happened in traffic accidents.
Contact reporter Mike Blasky at mblasky@reviewjournal.com or 702-383-0283.