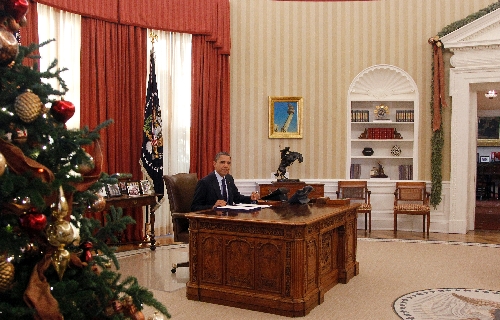 WASHINGTON — With most members already home for the holidays, Congress late last week reached agreement on a bill that will extend for two months a 2 percent payroll tax cut for workers.
The Senate and House approved the legislation without a formal vote ensuring that 160 million workers continue to receive the tax break after Jan. 1. The bill also extends federal benefits to long-term unemployed and continues Medicare payment rates to doctors that otherwise would have been cut.
The swift action came days after the House voted 229-193 against an almost identical bill that the Senate approved with bipartisan support last weekend to give leaders more time to negotiate a longer deal, principally ways to offset its $33 billion cost.
In rejecting that compromise, House Republicans insisted that Congress should continue negotiating through the holidays on a yearlong benefits package rather than accept a two-month stopgap they contended would be unworkable.
Democrats charged that Republicans were being goaded by tea party conservatives to vote against the tax cut bill as leverage for initiatives to shrink the government.
House Speaker John Boehner capitulated on Thursday in what was largely seen as a concession that the public was angered and frustrated by the Republicans' stonewalling.
President Barack Obama signed the short-term bill into law before heading to Hawaii for vacation.
Reps. Joe Heck and Mark Amodei, both R-Nev., voted against the two-month tax cut. Rep. Shelley Berkley, D-Nev., voted for it.
The Senate passed the two-month extension by an 89-10 vote. Sens. Harry Reid, D-Nev., and Dean Heller, R-Nev., voted for it.
Contact Stephens Washington Bureau Chief Steve Tetreault at stetreault@stephensmedia.com or 202-783-1760. Contact Stephens Washington Bureau reporter Peter Urban at purban@stephensmedia.com or at 202-783-1760.