Wedding chapel gets new hitch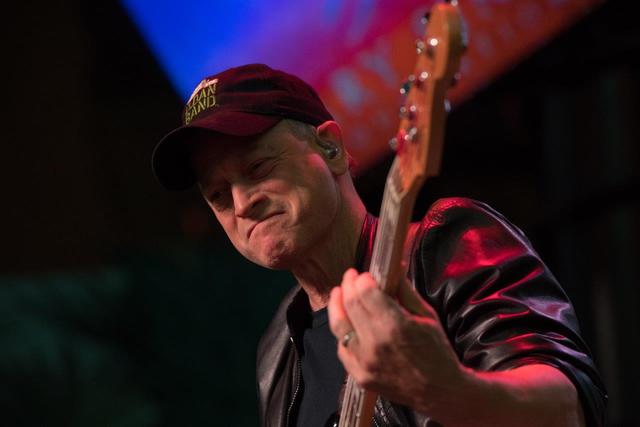 The building that housed the now-defunct Las Vegas Garden of Love wedding chapel was in pretty bad shape when its new tenant, Pastor Charles Gordon, moved in earlier this year.
"It took us a month, almost, to get the place cleaned up," he said. "There were holes in the walls. I don't know how people got married here."
People are once again getting married there, though the physical makeover isn't complete yet. There's a new name emblazoned on the walls — First Wedding Chapel in Vegas — and Gordon is promising to run a much cleaner operation than his predecessors did.
"It's not going to look anything like the old Garden of Love," Gordon said, describing plans for a new sign, exterior remodeling and neon lights running around the building. "We don't want people to think we're the Garden of Love."
The chapel is starting up at an interesting time in the local wedding industry. New regulations on handbillers at the downtown marriage office are going into place, and the slowing economy has depressed tourism and taken a bite out of bottom lines across the valley.
Gordon's biggest challenge, though, might be overcoming the stigma associated with the building in the 1400 block of Las Vegas Boulevard South, directly across from the brightly lit sign that welcomes people to downtown Las Vegas.
The Garden of Love's owners, Craig and Cheryl Luell, were basically kicked out of the local wedding industry by the Las Vegas City Council after years of reports about their aggressive and violent employees as well as customer complaints about poor service and overbilling.
Gordon said he knew about the history before he agreed to lease the building — and some form of that history surfaces almost daily.
Former employees come by constantly to ask for jobs; he said he won't hire anyone who worked for the old chapel. One, he said, insisted he was owed money and threw a rock through a window to make his point.
Couples have come by saying they never got their photos from the ceremony — Gordon arranges replacements free of charge — and creditors looking for the Garden of Love call frequently.
"I went to one limousine company," he said. "They called me back and said, 'What's that address again? It's in our system. We're missing two limos.' "
First Wedding Chapel in Vegas — so named because it's the first one visitors see when driving north on Las Vegas Boulevard — is going to chart a different course, Gordon said.
For one, he's not using handbillers. The Garden of Love's handbillers reportedly harassed the competition, according to testimony and police reports.
He said he also plans to use only pastors who are active in a ministry to perform weddings.
More than 100,000 weddings were performed in Clark County last year, but that number has been dropping steadily from a high of 125,000 in 2004, and in 2007 was at its lowest point since 1996.
"It's down a little bit," said Joni Moss, a local wedding consultant who sits on the Nevada Wedding Association's board. But the situation isn't as dire as it might look from some angles, she said.
"Everybody's always booked on Saturday. Aug. 8 is coming, and everyone's going to be busy," because of the alignment of 08/08/08.
"They're still coming, but they're not spending as much as they would have."
Gordon is equally upbeat.
"I believe it's going to pick up," he said. "If you let people know they're going to get a great wedding at a great price, people are going to start coming back to Vegas.
"There's enough money in this town for every chapel owner if we work together to build this business the way it used to be."
Contact reporter Alan Choate at achoate@reviewjournal.com or 702-229-6435.