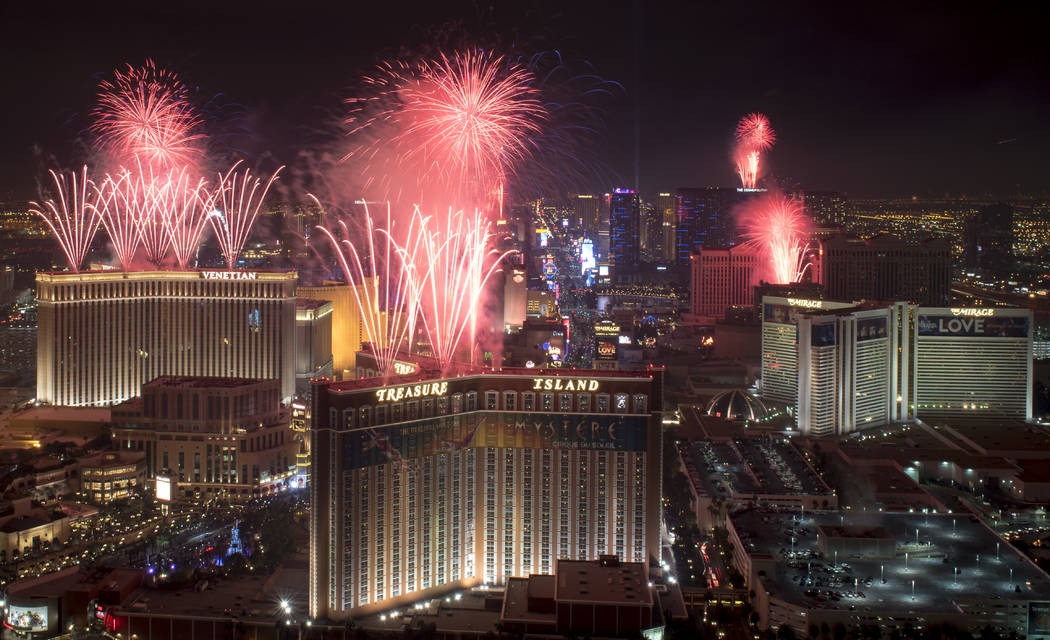 According to Steve Sebelius's June 9 column, Nevada lawmakers introduced 1,143 bills and resolutions during the 2017 legislative session. But not one bill dealt with fireworks control and safety in Nevada.
Every June and July, Southern Nevada's residents must endure neighborhood fireworks "war zones." Lawbreakers launch booming illegal fireworks, usually in the middle of our streets. They frighten cowering pets, rattle nerves and ignite fears of overwhelming personal injuries and property damage due to fires.
There are fireworks regulations in Clark County and the valley's cities but they are sparsely enforced. Hundreds of people are shooting hundreds of illegal fireworks in the air. When law enforcement officials arrive, the lawbreakers drop the fireworks and quickly leave.
The importation and resale of illegal fireworks is highly lucrative. This is a large source of income for criminal enterprises, especially gangs.
With the exception of former Clark County Commissioner Bruce Woodbury, most local government officials for decades have seemingly ignored the high level of risk to residents of Southern Nevada.
The lack of a state fireworks control law enables possible terrorist acts. The last fireworks control legislation was introduced more than 15 years ago by former Assemblywoman Vonne Chowning. It was quashed by then-Senate Majority leader William J. Raggio, a lawmaker from Northern Nevada where fireworks are banned. Assemblywoman Chowning introduced fireworks control bills in six of the seven terms she served. All were quashed.
Our great state of Nevada is the only one in the nation without a state fireworks control law. We desperately need one. Nevada has a county option whereby each of the 17 counties determines its own policy. Most, except Nye County, ban all consumer fireworks. Clark County allows "safe and sane" fireworks. This patchwork of regulations is dangerously ineffectual and shameful.
On May 2, 2013, a 7-year-old boy was horrifically victimized by dangerous illegal fireworks purchased from an ice cream vending truck. He was trapped in the carport of a residence in Las Vegas while others were shooting roman candles. The carport caught fire; the young boy, unable to escape, sadly died. To this day, there has not been one word of outrage by our local elected officials. Shameful.
A group of us — all very concerned residents — decided to form the Law Center for Fireworks Safety, a nonprofit organization that intends to bring awareness to the very lax regulatory standards in Southern Nevada for fireworks. This is gross negligence which needs to be stopped. Our organization intends to help qualify an initiative question for the 2018 state ballot. The question would ask voters if they want to establish a state fireworks control law.
It is time to take action. We appeal to our fellow Southern Nevada residents to actively work toward the elimination of illegal fireworks in our neighborhoods. Our elected public officeholders have held back for far too long. We the public need to take action to better protect ourselves.
Larry Outlaw is communications director of the Law Center for Fireworks Safety.