COMMENTARY: Success of the Las Vegas economy depends upon immigrants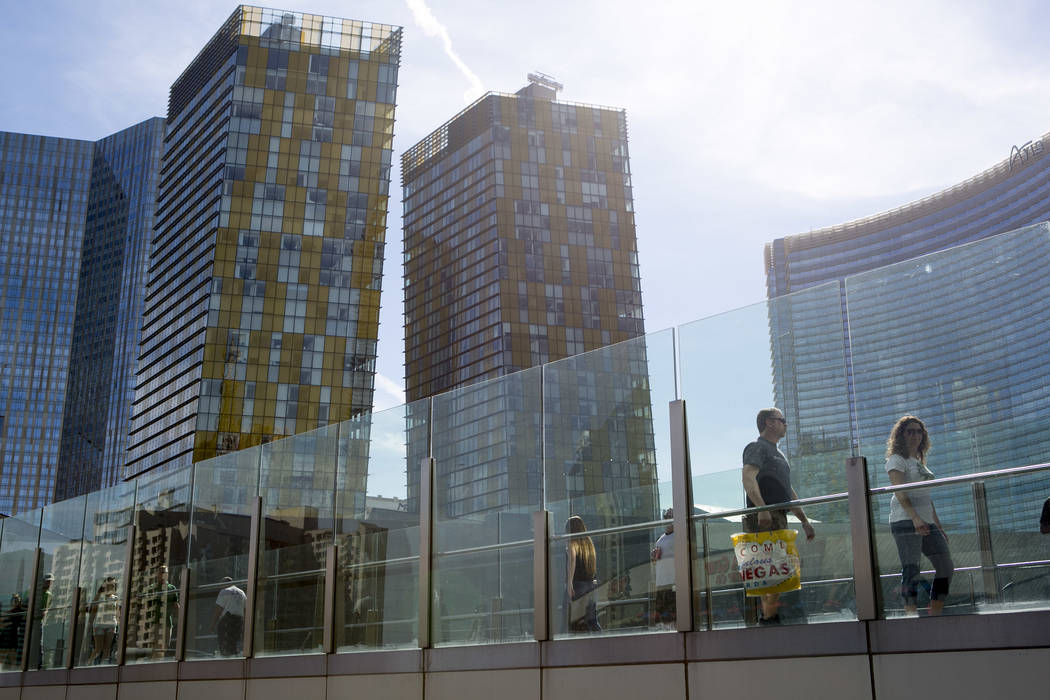 As is the case with many issues in Washington, D.C., the topic of immigration has a tendency to be mischaracterized at the national level. While national pundits have a propensity to speak about the issue in broad generalizations, these statements don't often represent the realities experienced in local communities.
As immigration reform continues to be debated among our congressional leaders, it is essential to take a step back and consider the local impact of the issue.
According to data from the New American Economy, a national bipartisan organization advocating for common sense immigration reform, almost one out of every five residents in Nevada was born in another country. Notably, only four other states in the country have a higher likelihood of the average resident being foreign-born.
Immigrants own more than 110,000 homes in the state, and are even 30 percent more likely to be entrepreneurs than our native-born residents. In fact, many of our most successful companies have at least one founder who immigrated to the United States or was the child of immigrants. All told, these companies constitute three of the four Fortune 500 companies in the state — Las Vegas Sands, MGM Resorts International and Caesars Entertainment.
In Las Vegas, we know first-hand the benefits that immigrants can provide when they bring their talents to our economy, and the results are stunning. More than 22 percent of our population is made up of foreign-born residents who choose to live, work and raise their families here. This translates to more than 457,000 immigrants who add to the economic prosperity of our city.
These foreign-born residents play an invaluable role in permitting Las Vegas businesses to operate at full strength. In 2014 alone, foreign-born residents in Las Vegas possessed more than $8.8 billion in spending power. This is money that is able to be circulated back into our local stores, restaurants and businesses.
At the same time, they contributed more than $625 million in state and federal taxes, money that gets reinvested into our schools and roads, and roughly $1.8 billion in federal taxes, contributing to entitlement programs such as Social Security and Medicare.
Our immigrant neighbors contribute more than just taxes. We benefit from their participation in our workforce and our communities. In particular, immigrants here are a driving force behind many of our city's essential industries. In our world-renowned tourism sector, roughly 39 percent of workers were born in another country. Similarly, more than 36 percent of the labor force in the construction industry are immigrants, as well.
The fact is, without the contributions of immigrant workers many Las Vegas businesses would be unable to reach their full production potential. These individuals are 25 percent more likely to be of working age than their native-born counterparts, and therefore play a critical role in filling positions in industries facing labor shortages.
If we want our local economy to reach optimal growth, congressional leaders should work to enact reforms that make our legal immigration system more efficient for businesses to recruit the hard-working foreign laborers they require to grow.
When these workers are allowed to join our workforce they directly contribute to our prosperity.
Our immigration system must be updated. And when it is, we must ensure that the reforms that are enacted do not impede our economic growth, but rather help facilitate it. While any significant alterations to our immigration system will be made at the federal level, the effects of these policies will be felt in our local communities. As our federal elected officials work to modernize our antiquated immigration laws, they must take into account the consequences that these changes will have here at home.
The economic benefits brought to the city of Las Vegas, our state, and our country as a whole by our foreign-born residents must be embraced and encouraged if we want to stay competitive.
Peter Guzman is president and CEO of the Latin Chamber of Commerce, Nevada.