COMMENTARY: Websites helping people pay their medical bills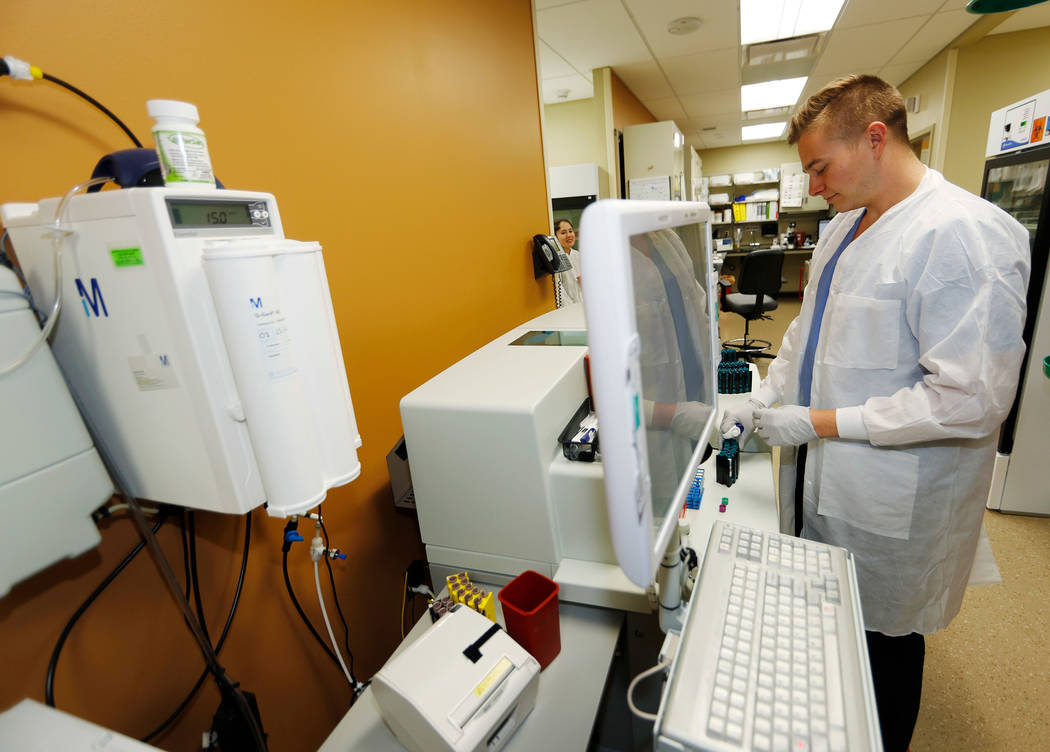 One of the most consequential developments for financing health care is happening not in Washington, but on the Internet, where crowdfunding is making it easier for sick people to raise money to pay for medical bills.
A Las Vegas couple, Matt Lewis and Janell Lewis, raised more than $167,000 in a campaign that began March 16 using the website gofundme.com. According to the gofundme.com page for the campaign, they are trying to fund treatment at UCLA for Janell Lewis's pheochromocytoma, a tumor in the adrenal glands.
The Lewis family has a lot of company. The gofundme site has hosted more than 15,000 campaigns to treat breast cancer and nearly 10,000 to treat leukemia. Tens of thousands of other families have used it to help fund in vitro fertilization treatments for infertility. Name a procedure and there are thousands of gofundme campaigns to pay for it.
Each one comes with a heart-tugging picture of the patient, a bar chart indicating how much money has been raised, and a sidebar listing the names of donors and how much they have given.
Many of these families, including the Lewis family, have health insurance already. But funds raised on gofundme can cover care that health insurers refuse to pay for, along with deductibles, copayments or other illness-related expenses.
The site says it has helped families raise "millions of dollars" for medical expenses, and that more than $3 billion has been raised overall for all sorts of causes.
Still, the sums raised for medical expenses are small relative to the $3.2 trillion that America spent on health care in 2015. Ideally, access to life-saving medical care shouldn't depend on whether you or a friend can write a compelling fundraising pitch or have a lot of Facebook friends with the financial capacity to donate.
Even so, the gofundme phenomenon can usefully inform the health care policy debate — and other public policy debates, too.
It demonstrates that the world changes quickly, in ways that lawmakers don't necessarily anticipate. The gofundme site launched on May 10, 2010. President Obama signed the Patient Protection and Affordable Care Act into law on March 23, 2010. In other words, when Congress and the Obama administration were writing the health care law, gofundme didn't even exist, and the politicians had no idea that it or anything like it would be invented.
Another thing it demonstrates is that even before any GOP-led repeal of ObamaCare, substantial numbers of Americans feel strained enough by their out-of-pocket health care expenses that they are compelled to ask friends and family for money.
Gofundme is a for-profit company, owned by Silicon Valley venture capital funds. Unlike the excruciatingly complex, bug-ridden, and expensive ObamaCare site, gofundme focused on what one founder described to Boston.com as "delivering delightful, frustration-free experiences for our users and donors alike."
It's a solution that operates at a small scale — a sick person and friends and family network — rather than on a nationwide basis. It's only a partial solution, not a comprehensive cure-all.
The temptation of policy makers is to see a success like gofundme and try to figure out how to make it even more successful. Make donations to pay the medical bills of others via gofundme deductible as charity? Require health-care providers to charge individuals paying with crowdsourced funds the same lower rates negotiated by big insurance companies?
Sometimes, though, if Washington just gets out of the way, technology, the profit motive, ingenuity, and generosity can help solve problems that confound politicians.
Ira Stoll is editor of FutureOfCapitalism.com and author of "JFK: Conservative." His column appears Sunday.