EDITORIAL: Domestic violence bill doesn't serve justice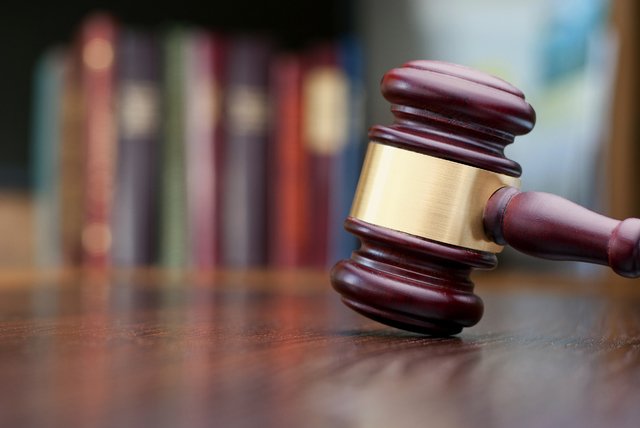 As the public and policymakers better understand the depth of the country's domestic violence problem, the political pressure to create new prosecutorial tools and victim protections grows — even if they trample the rights of defendants.
Enter Assembly Bill 193. The bill, which passed the Assembly 34-8 and is awaiting consideration in the Senate, would provide prosecutors with a powerful advantage in certain felony cases: the ability to present hearsay evidence in preliminary hearings.
Hearsay evidence, allowed in many states under certain circumstances, is permissible in Nevada courts only at sentencing, once a defendant's guilt has been established. There's a good reason for that limitation: Hearsay evidence is based not on a witness's personal knowledge or experience, but on someone else's statements not made under oath. Attorneys can't cross-examine the source of the testimony because that source isn't on the stand — someone else is.
Advocates for domestic violence victims want hearsay evidence allowed at preliminary hearings because so many victims are reluctant to appear in court and testify against their abusers. Allowing hearsay evidence would grant others the ability to testify on behalf of victims. (Preliminary hearings, which take place in Justice Court, do not determine a defendant's guilt or innocence — only whether enough evidence exists to allow a criminal case to proceed to trial at District Court.)
AB193 would allow prosecutors to present hearsay evidence at preliminary hearings, or to a grand jury, in cases of felony domestic violence resulting in substantial bodily harm; abuse of children younger than 16; and sexual assault of children younger than 16. These are highly traumatic offenses. The defendants in these prosecutions — if guilty — are a threat to public safety.
But allowing hearsay evidence in preliminary hearings and grand jury proceedings would tilt the scales heavily in the prosecution's favor — so much so that they couldn't possibly lose. Passage of AB193 would discourage plea negotiations and ensure that such cases advance to District Court, where prosecutors would have more leverage — at far greater cost to the public. Moreover, the hearsay testimony that moved the case forward would be inadmissible in District Court, where defendants have an indisputable right to confront their accusers.
"This is not a victim's bill," longtime Las Vegas defense attorney Tom Pitaro told the Review-Journal's David Ferrara. "This is a power grab by government so that the district attorney can win everything and the judges don't have to do anything."
The defense bar's concerns are justified, but attorneys greatly hurt their cause this month when they signed a letter to lawmakers, prosecutors, judges and top state officials, including Gov. Brian Sandoval, threatening to cut off campaign contributions if AB193 becomes law. They should have limited their arguments to the bad policies contained within AB193.
For example, aren't cases of battery, armed robbery and attempted murder at least as serious as the kinds of prosecutions covered by AB193? Of course they are. But wife beaters, child abusers and child rapists are easier political targets.
Indeed, few lawmakers — even those who are attorneys — will have the courage to stand up for the rights of those accused of domestic violence and crimes against children. They know that if they vote against AB193, they will be targeted in their next campaign with advertisements that accuse them of trampling domestic violence victims — with a full-color photo of a battered mother and child, for maximum damage. Election over.
Existing law better balances the rights of the accused and abuse victims, who have other options to avoid courtroom testimony in preliminary hearings, such as audiovideo technology. The Senate should reject AB193. It's good for politics, but bad for justice.