Donald Trump's Hollywood star in danger
August 10, 2018 - 9:00 pm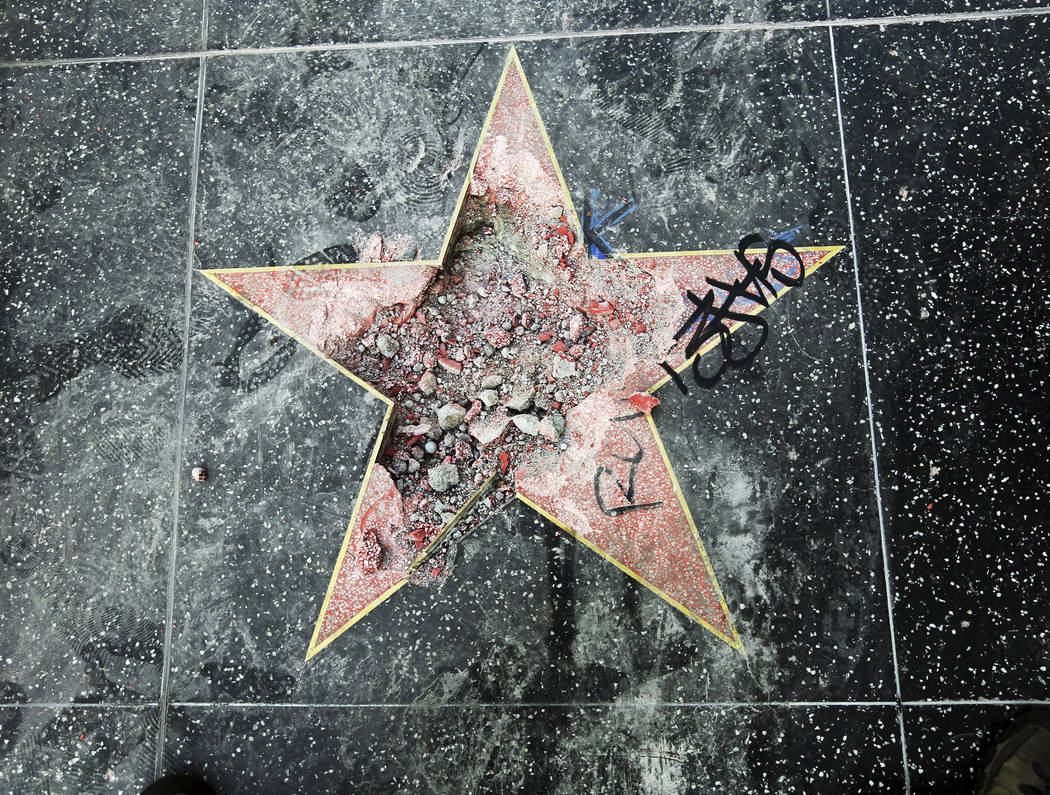 So the Hollywood City Council wants to remove Donald Trump's star because it keeps getting vandalized. Why not enforce the law, prosecute these unhinged vandals and send a message that this kind of domestic terrorism will not be tolerated? Once the would-be perpetrators realize there will be serious consequences for their childish behavior, this will likely stop.
If nothing else, we will take the guilty ones off the streets while they decide if it was worth it. And restitution is expected as well.
In the meantime, we are sending the message that if you intentionally and maliciously destroy public or private property because it "offends you," we will remove it. I don't like the "art" that the government wastes our tax dollars on along the roadways. Am I free to start destroying it now? I feel threatened by police and the court systems. May I start destroying police cars and stations as well as courthouses? What about the police and judges? Will we be permitted to run them out of town? After all, Nevada is nearly as liberal as California. Surely a left-leaning activist group will rush to my defense because I was triggered, right?
One question remains. Where were the police while these people destroyed Mr. Trump's star? Maybe a security camera is an idea. We know this is a target.