Harry Reid: Federal government's UFO study nothing to denigrate
December 23, 2017 - 9:00 pm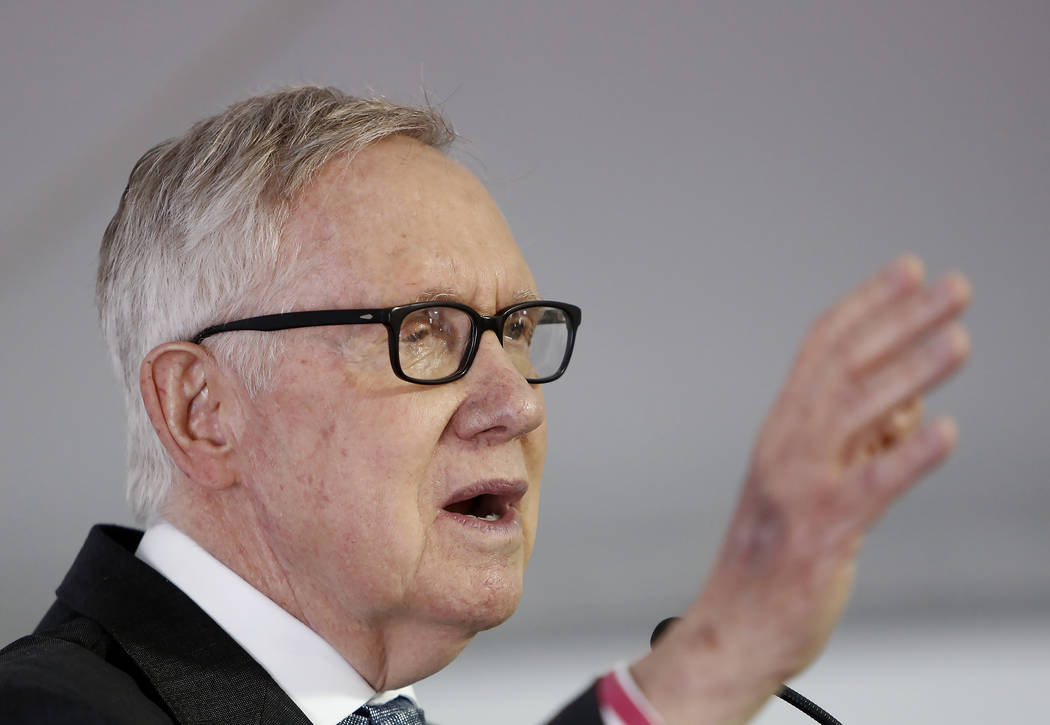 Cutting edge
It is unfortunate that the Review-Journal's editorial policy has not changed with the newspaper having new ownership. The editorials at the state's largest newspaper continue to be denigrating and rarely positive.
An example of this was Dec. 21 when the RJ spoke of little green men and failed to recognize the scientific importance of an empowered study of unexplained aerial phenomenon (editorial, "Little green men").
The bipartisan study led by the undersigned, Sen. Daniel Inoyue, D-Hawaii and a Medal of Honor recipient, and World War II combat pilot Ted Stevens, R-Alaska, gathered up information. The work was done following an open bidding process.
Thousands of the aerial and ocean occurrences need further scientific research. Other countries have been involved in research trying to better understand these phenomona. With an annual defense budget of $700 billion, shouldn't America join in keeping America on the cutting edge of science?