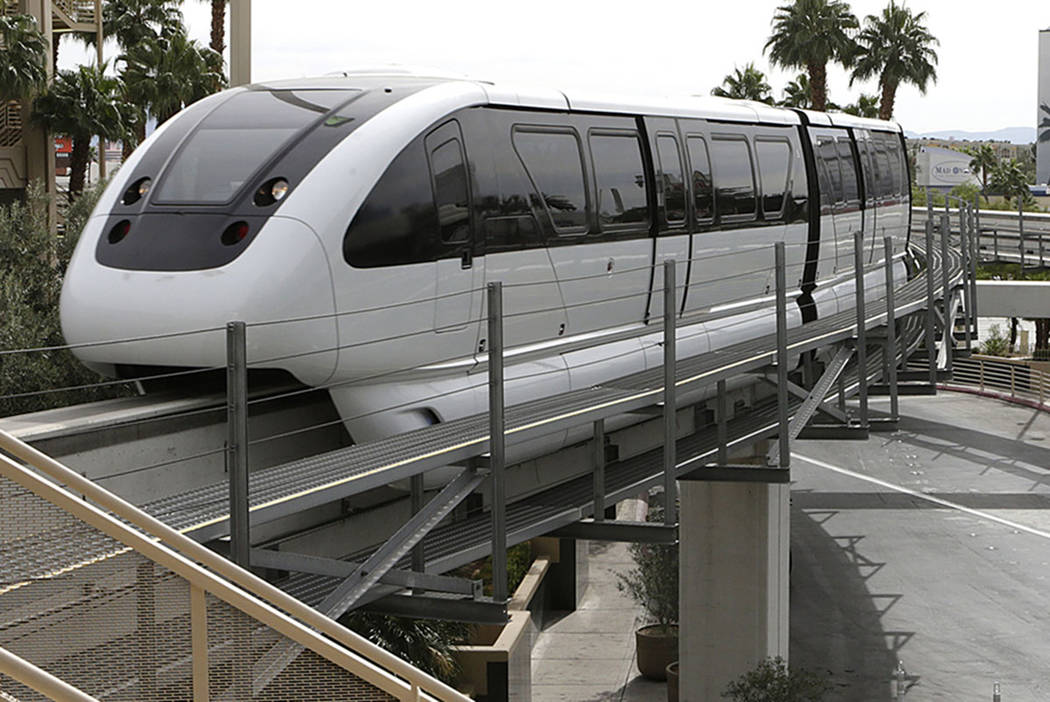 We'd just splurged on one of the ritzy Caesars Palace restaurants when my wife suggested a quick trip to the Fashion Show mall. What a treat for us visitors from a small Texas town. I said, "Why walk? There's a monorail that travels up and down the Strip? You know, like at Disneyland."
The entrance to the monorail was hidden in a Godforsaken parking garage and involved a staircase that required several bottles of oxygen to summit, but we persevered.
We rode over what appeared to be Disneyland's Jungle Cruise and were deposited in a Blade Runner set by the Convention Center. We walked nearly two miles through a post-industrial wasteland to get back to Las Vegas Boulevard.
I imagine that graft is a difficult and time-consuming thing to work out to everyone's satisfaction, but next time, take the time.