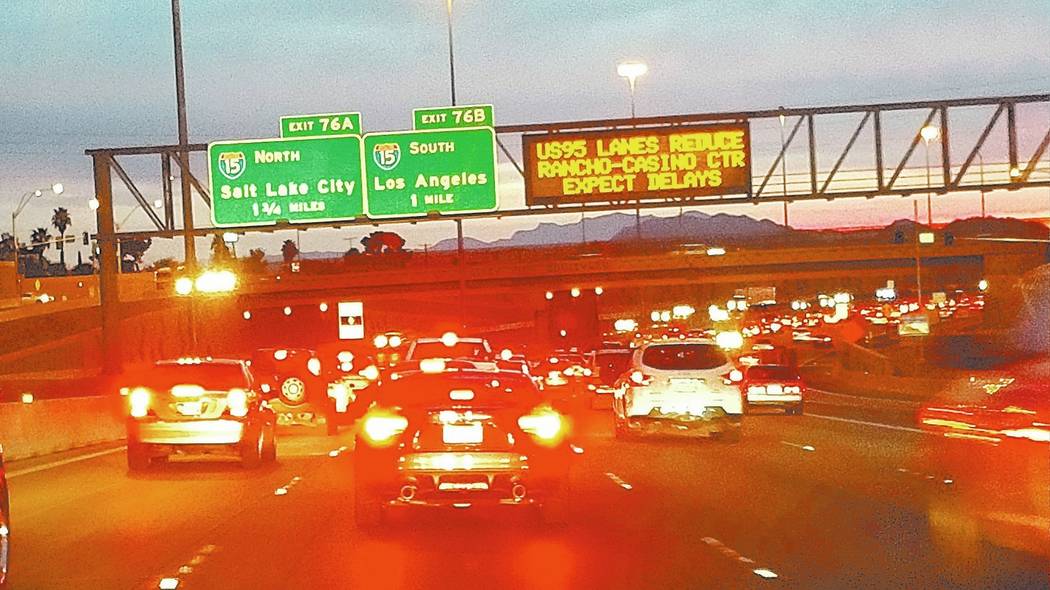 Imagine my surprise when I read in the Review-Journal last week that GOP Assemblymen John Ellison and Chris Edwards are taking aim at slow pokes in the fast lane. Why, I've lived here for 12 years and was sure there was no "fast" lane in Nevada (read: Las Vegas Valley).
Everyone drives in the fast lane. So in order to pass, one must do so on the right, which is illegal in all states except, apparently, Nevada. My thinking has been they all drive in the left or fast lane because at some point during their day they will be making a left turn.
And then there's Sun City Anthem, where even though the speed limit is 45 mph, people drive 35 mph in — you guessed it — the "fast" lane. Henderson police converge on Sun City periodically to catch all those "speeders" and manage instead to catch someone who, totally frustrated with slow drivers in the fast lane, passes on the right.
I, for one, am thankful to Mr. Ellison and Mr. Edwards for confirming what I was taught many years ago in driver's ed.