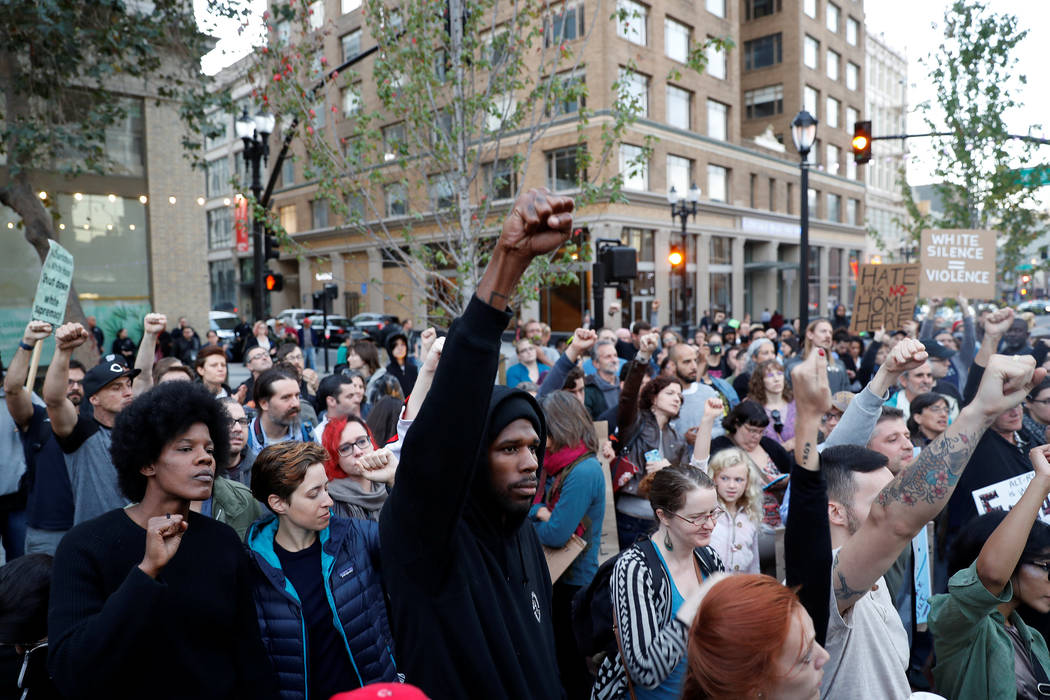 History is again repeating itself. The incident in Virginia did include vile Nazis and white supremacists, but it also featured a vigilante group of uncontrolled thugs called the "antifa." The media are now on a crusade to legitimize the actions of the thugs that donned black outfits, armed themselves with clubs and went to kick a few Nazi sympathizers butts. Hooray, they're Nazis — they deserved it!
But now the media are now equating them with our troops landing at Normandy. This "antifa" group comprises the same people who caused $100,000 worth of damage at Berkeley. They are known to advocate violence to achieve their own twisted ideology; they are not putting their lives on the line to eradicate a terribly evil empire. Making such a moral equivalency is both disgusting and insulting to our armed forces.
This happened once before. In the mid 1920s there was a group of thugs who wore brown shirts. They roamed the streets looking to kick a little communist "you-know-what," and they were cheered on by the public who had little use for the communists. Who were these brown shirts? They were the genesis of the Nazi Party in Germany and the social acceptance of them as a private military group spawned the most heinous regime in world history.
And we, right here in America, are letting the media lead us right down that same path. We cannot let this happen.