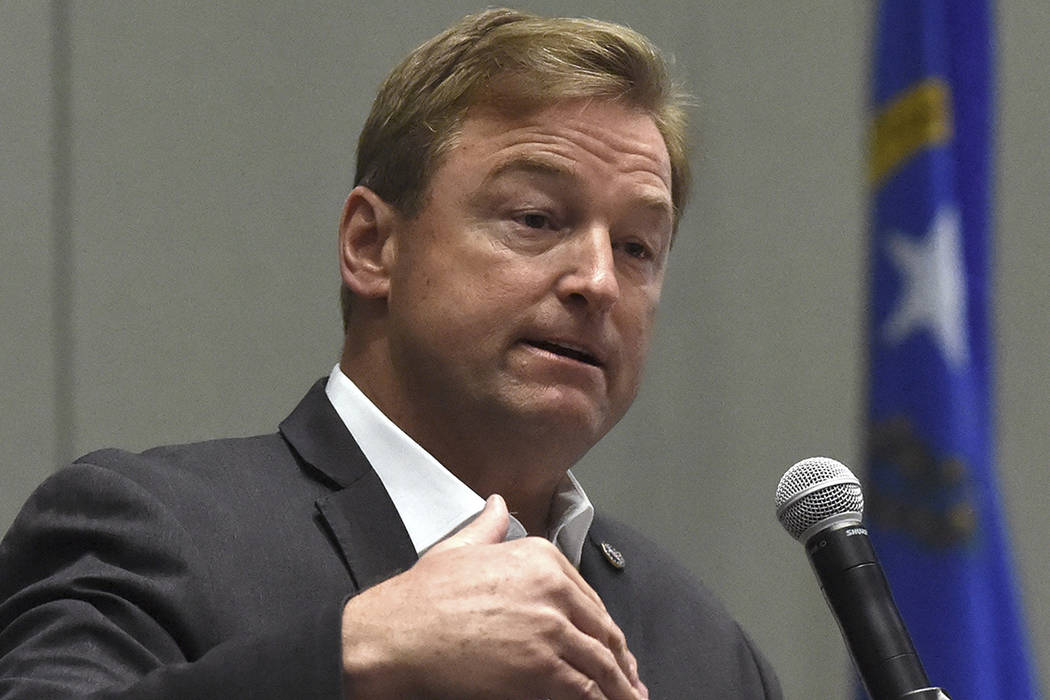 Brian Sandoval and Dean Heller did not lift a finger to support Donald J. Trump. Joe Heck bailed out on Mr. Trump at the first bump in the road. I would not like to be in a foxhole with any one of these weak men.
Gov. Sandoval is an admitted liar (sunsetting taxes, anyone?) and Sen. Heller just caves whenever someone comes after him. All three of these people would do better registering as Democrats. The good news is that all three of them are gone. Gov. Sandoval is term limited, Mr. Heck imploded and lost his Senate bid, and Sen. Heller will lose the next election because he has no backbone.
And these people can't figure out why the president has plans to store nuclear waste in Nevada.
Sen. Heller thinks he can withhold his vote on health care because our governor tried get a Medicaid free ride and he thinks he has a bargaining chip in Yucca Mountain. Wrong. The president knows a weak senator when he sees one, and he knows Sen. Heller is toast in 2018.
What do you get when you vote for a Republicrat? Answer: a Democrat.