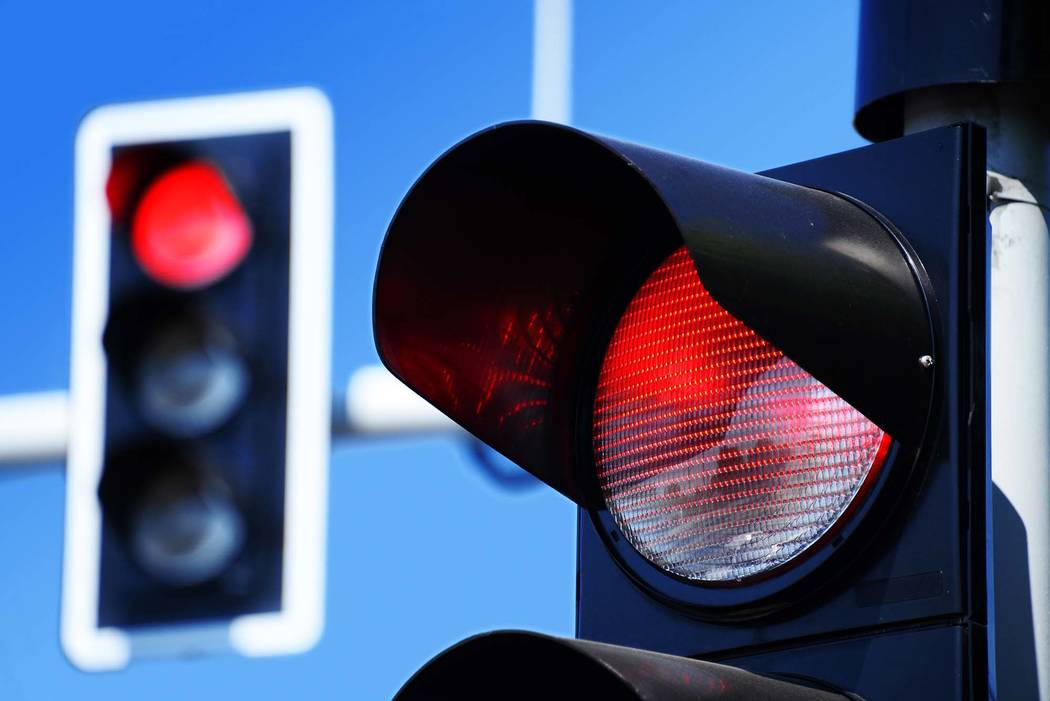 I, like many of you, am a motorist here in the Las Vegas-Henderson area. Luckily, I work out of my home and do not have to commute daily. I do, however, pick up my two granddaughters daily, and I do a variety of errands, sharing the roads with my fellow motorists. I am also a former school bus driver — the highest rated driver at the facility where I worked.
Every time when driving in Las Vegas and Henderson — without fail — I see at least one driver running a red light. And let me be completely clear on this: What I am referring to is a driver entering an intersection with the traffic light glowing bright red. These anarchist motorists are not entering the intersection with the yellow light showing. The light is red as they enter the intersection, usually at speed.
I believe enough is enough. The Review-Journal on Friday reported on the vehicle/bus collision in which the red-light runner in the vehicle that hit the bus was killed. This is just another in a long line of occurrences in which motorists running red lights have caused injury and death.
We cannot continue to have anarchy on our public roads. We all share them together. Certainly, better timing of traffic lights might help traffic flows. But the bottom line is that our fellow motorists need to become responsible and caring enough to drive in a way that demonstrates that one should never, ever run red light. Enough is enough.