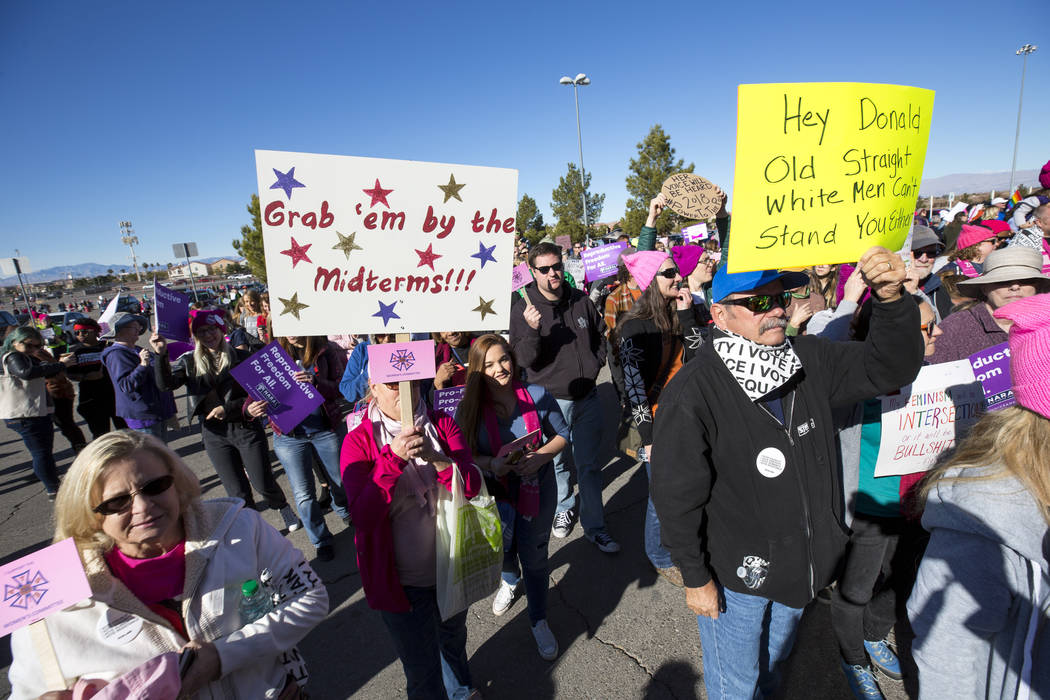 In her Sunday column, Jane Anne Morrison laments the shortage of 20-something women attending the Women's March on Jan. 21. These missing 20-something women may be very grateful that their mothers chose life. We should celebrate their mothers, who chose life.
Perhaps they instilled in their daughters some time-tested principles, such as the value of the traditional family, which serves as the sanctuary of life when based on fidelity and love. Perhaps they taught their daughters the value of a good education, dressing professionally and speaking articulately when interviewing for a job. Perhaps they served as role models by respecting authority and obeying the law.
Perhaps they love their country based on the idea that all men and women are created equal with inalienable rights protected by limited government. Perhaps many 20-something women drove down Boulder Highway bypassing the Women's March, knowing that nothing meaningful can be gained by wearing funny pink hats and admiring women such as Ashley Judd and Madonna.
With any luck, these missing 20-something women will become the true feminist leaders of our great country some day — if no one stands in their way.