3 things to watch for on Legislative Session Day 31
Updated March 8, 2017 - 6:01 am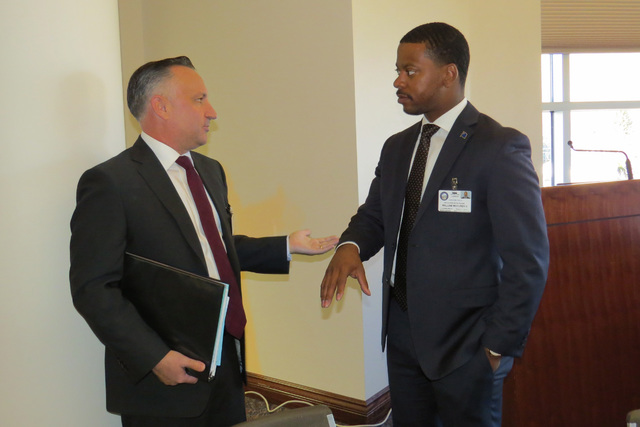 Here are three things to watch on Day 31 the 2017 Legislative session:
1. Making school buildings more expensive. Last session, lawmakers passed a bill allowing school districts to only pay 90 percent of the prevailing wage for construction. AB154, sponsored by Assemblyman Chris Brooks and up in Assembly Government Affairs at 8:30 a.m., would require school districts to pay the full prevailing wage amount. It would also force charter schools to pay the prevailing wage.
2. Bilingual schools. Under AB139, schools could decide to go bilingual and provide 50 percent of instruction in a language other than English. Assembly Education will consider the Legislative Committee on Education's proposal at 3:15 p.m.
3. Renewable mandate. AB206 would require Nevada to generate 50 percent of its energy from renewable sources and energy efficiencies by 2030, with the goal of 80 percent by 2040. Current Nevada law requires 25 percent of energy to come from generally more expensive renewable sources by 2025. The Subcommittee on Energy will hear Assemblyman Chris Brooks' proposal after the adjournment of Assembly Commerce and Labor.
Contact Victor Joecks at vjoecks@reviewjournal.com. Follow @victorjoecks on Twitter.