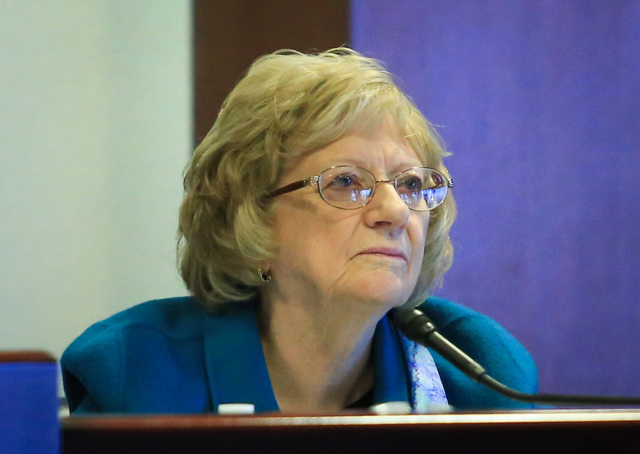 Here are three things to watch for on Day 92 of the 2017 Legislative Session.
1. Annual sessions. Legislators would meet every year and receive more money from taxpayers under Senate Joint Resolution 11. The proposal by Sen. Joyce Woodhouse, R-Henderson, is up for work session in Senate Legislative Operations and Elections at 3:30 p.m.
2. Sex ed. AB348 would create new state mandates for sex education, which include that students learn about abortion and abortion providers. It would also authorize nonschool district personnel, including Planned Parenthood employees, to teach sex education. The proposal by Assemblywoman Amber Joiner, D-Reno, is up in Assembly Ways and Means at 8 a.m.
3. Red Rock restrictions. Assemblyman Steve Yeager, D-Las Vegas, wants to limit development near Red Rock Canyon National Conservation Area. AB277 is up in Senate Government Affairs at 1 p.m.
Contact Victor Joecks at vjoecks@reviewjournal.com or 702-383-4698. Follow @victorjoecks on Twitter.