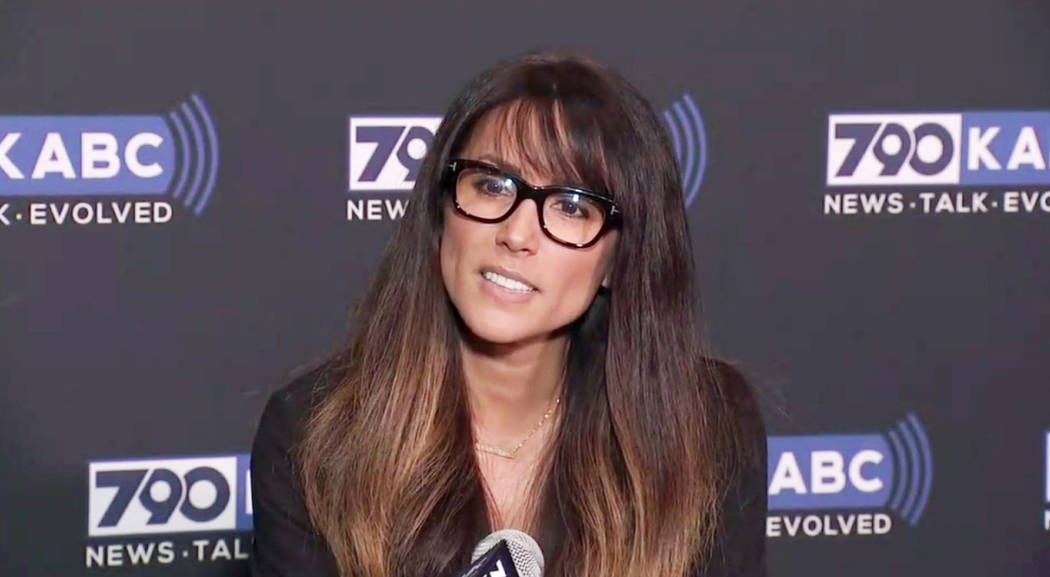 The calls for Rep. Ruben Kihuen's resignation came quickly — much too quickly.
Ten days ago, Buzzfeed reported that Kihuen's former finance director, identified by her first name, Samantha, accused him of sexual harassment. She says then-candidate Kihuen touched her thigh twice and asked her for sex. She rejected his advances. Disgusted by his behavior, Samantha quit the campaign and told the Democratic Congressional Campaign Committee.
Samantha provided text messages she sent in early 2016 describing the behavior. Buzzfeed also talked with four people who said she had shared details with them. Kihuen said he didn't recall the circumstances and apologized if he made her uncomfortable.
Within hours of the report, House Minority Leader Nancy Pelosi and Nevada Rep. Jacky Rosen had called for him to resign. DCCC chairman Ben Ray Lujan called for Kihuen to step down in the original report.
If Kihuen is guilty, he should quit. But the evidence is far from conclusive. As I write this, it's he-said/she-said.
Congressional Democrats are treating Kihuen much differently than Sen. Al Franken and former Rep. John Conyers. For weeks, they avoided calling for those two to resign despite much stronger evidence against them.
There's a picture of Franken groping Leeann Tweeden. Yet Democrats waited for three weeks — and seven additional accusers — before demanding Franken step down.
Before he resigned last Tuesday, Conyers faced four accusations of harassment. This included paying a $27,000 settlement to a woman who said Conyers made unwanted sexual advances on staff members. Pelosi even went on "Meet the Press" and defended Conyers.
Why didn't Kihuen get the same benefit of the doubt — or at least 12 hours to share his side of the story? Three possibilities come to mind, none of them mutually exclusive.
First, Kihuen is a freshman congressman, which makes him expendable. Democrats have shown they have different rules if you're a dark horse 2020 presidential candidate, such as Franken, or an "icon," as Pelosi called Conyers.
Second, the political winds have shifted. Public outrage about sexual harassment has reached a fever pitch. Kihuen's resignation is just necessary collateral damage for Democrats to hit Republicans over supporting Roy Moore in Alabama. That's not fair to Kihuen. The evidence against Moore is much stronger than the evidence against Kihuen.
That's similar to the calculus facing Rosen, who's running for U.S. Senate. If she didn't call for his resignation, her GOP opponent could hit her for defending a sexual harasser.
Third, the DCCC could be worried about looking bad, especially after Kihuen made an explosive accusation. "Leader Pelosi and (DCCC) Chairman Ben Ray Lujan — they knew about these allegations last year," Kihuen told ABC. "They looked into them. They didn't find anything, and they continued investing millions of dollars in my campaign."
That accusation raises even more questions. Did Pelosi think Samantha's accusations were credible in 2016 but supported Kihuen anyway? Or does Pelosi still think the accusations aren't credible but is abandoning Kihuen for political gain? Or is Kihuen lying?
It'd be easier for Democrats if Kihuen resigned. But someone's guilt or innocence isn't determined by political convenience.
Absent more accusations or evidence, Kihuen deserves a chance to defend himself before his colleagues tell him to resign.
Listen to Victor Joecks discuss his columns each Monday at 9 a.m. with Kevin Wall on 790 Talk Now. Contact him at vjoecks@reviewjournal.com or 702-383-4698. Follow @victorjoecks on Twitter.