Get government employees out of the Nevada Legislature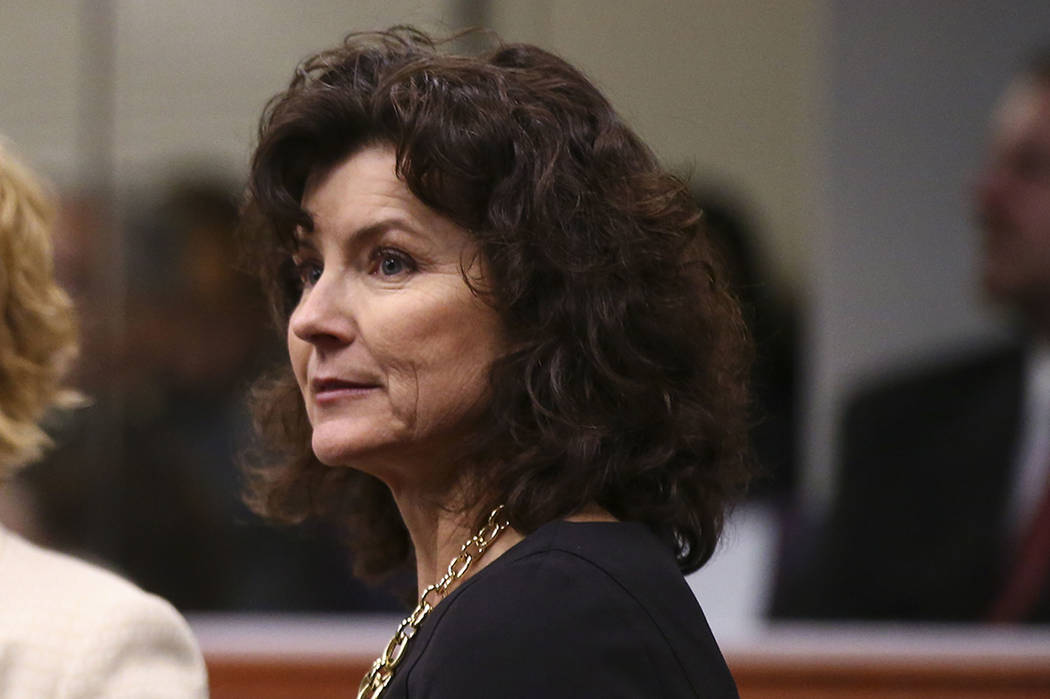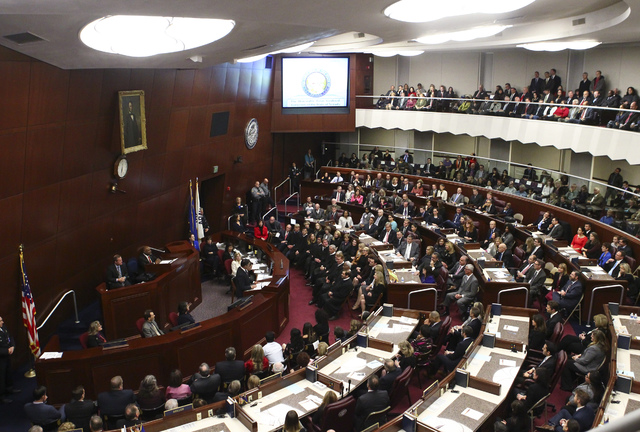 Nevada currently has more than 10 legislators, out of just 63, who also have executive branch jobs. Little wonder government keeps expanding.
Nevada's constitution is clear: They shouldn't have both jobs at once. Nevada has three branches of government and "no persons charged with the exercise of powers properly belonging to one of these departments shall exercise any functions, appertaining to either of the others."
A person can't check and balance herself.
But the constitution's separation of powers doctrine doesn't enforce itself. That's why the efforts of the Nevada Policy Research Institute, my old employer, are so important. NPRI announced Tuesday that it's appealing to the Supreme Court its lawsuit against Sen. Heidi Gansert, R-Reno.
While serving in the Legislature, Gansert also works for the executive branch, pulling in more than $200,000 a year in total compensation from the University of Nevada, Reno.
The most dramatic vote of the 2017 legislative session highlighted this conflict. Senate Republicans, holding out for Education Savings Accounts, voted as a bloc against the capital improvement projects budget. The bill needed a two-thirds vote and failed initially. Gansert was seen as a swing vote, and one of the key leverage points was the inclusion of $41.5 million for a new engineering building at … the University of Nevada, Reno.
Gansert ended up voting for the bill, which passed.
NPRI had to appeal after Carson City District Judge James T. Russell dismissed the case in July. Russell ruled that "any functions" actually means some functions and didn't apply in this case.
Aside from the danger of having a judge rewrite the constitution, Nevada has experienced plenty of practical problems with public employees serving in the Legislature.
Richard Perkins was a Democrat Assemblyman from 1993 to 2006 and served as speaker after 2001. At the same time, he was also a Henderson police officer. While he was speaker, Perkins increased the retirement benefits for local government workers, including himself. The conflict of interest is obvious, and you're still paying for it.
Perkins retired in his 40s. Last year, he collected a pension worth more than $130,000. He's in his mid-50s, and the private-sector workers paying his pension won't be retiring for at least another 10 years.
In 2003, local governments fired three Assembly Democrats after the RJ exposed that they collected their regular salaries while at the Legislature. Local governments liked having elected officials on the payroll because they "added value," like "opening doors." Why pay for lobbyists when local governments can just employ actual legislators?
More recently, John Oceguera claimed to work 18-hour weeks for the North Las Vegas Fire Department while as serving as Assembly Speaker in 2011.
While the fiscal abuses are outrageous, the policy implications are more far-reaching. Good luck getting needed state pension reforms through the Legislature when almost a quarter of lawmakers are either collecting a state pension or in line to get one eventually. Those numbers don't include legislative pensions.
There are many reasons the separation of powers is vital, but it boils down to this: When one person wears two hats, it's still the same person.
Victor Joecks' column appears in the Nevada section each Sunday, Wednesday and Friday. Listen to him discuss his columns each Monday at 9 a.m. with Kevin Wall on 790 Talk Now. Contact him at vjoecks@reviewjournal.com or 702-383-4698. Follow @victorjoecks on Twitter.