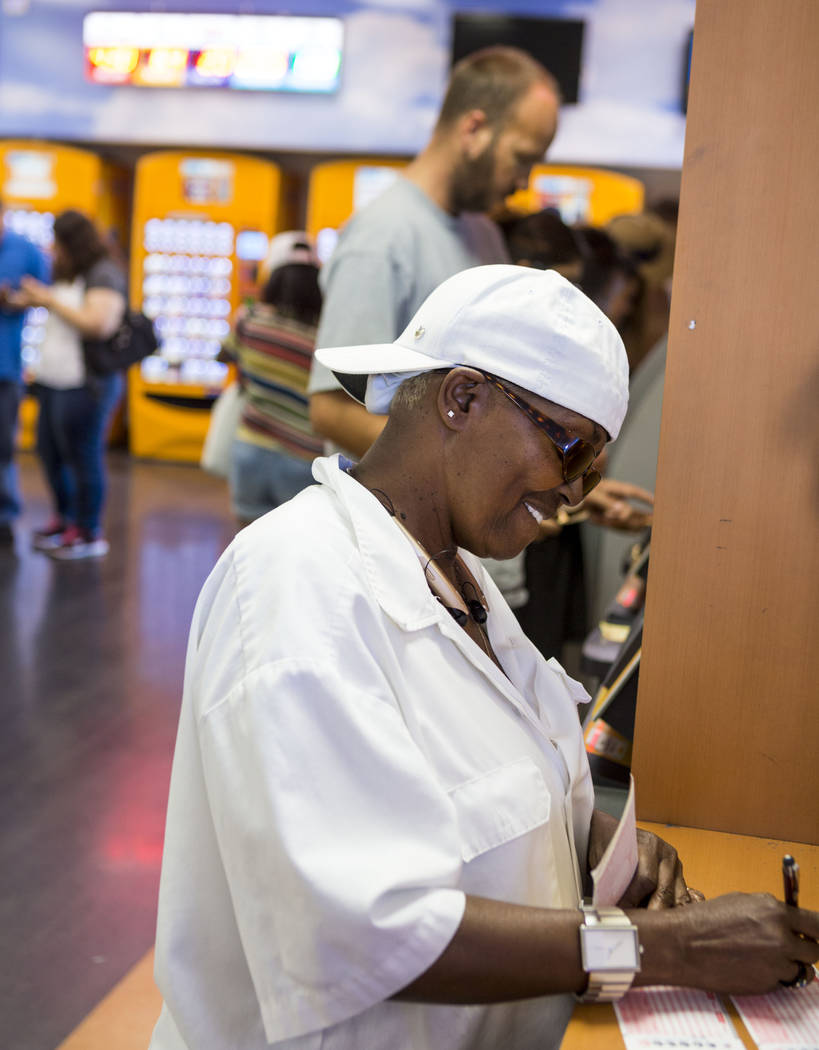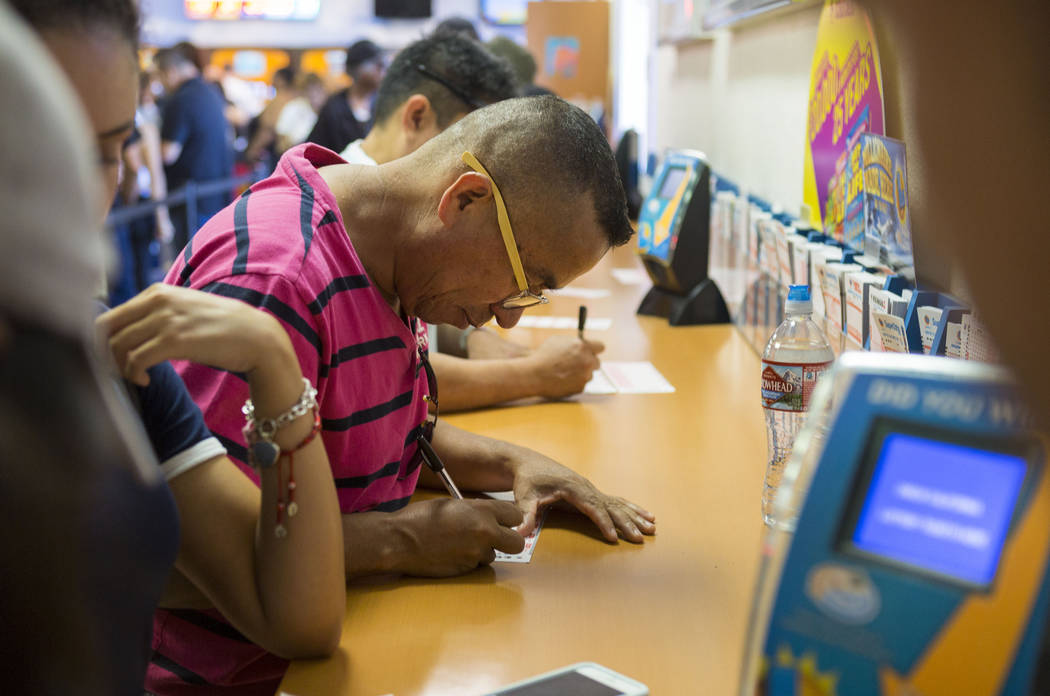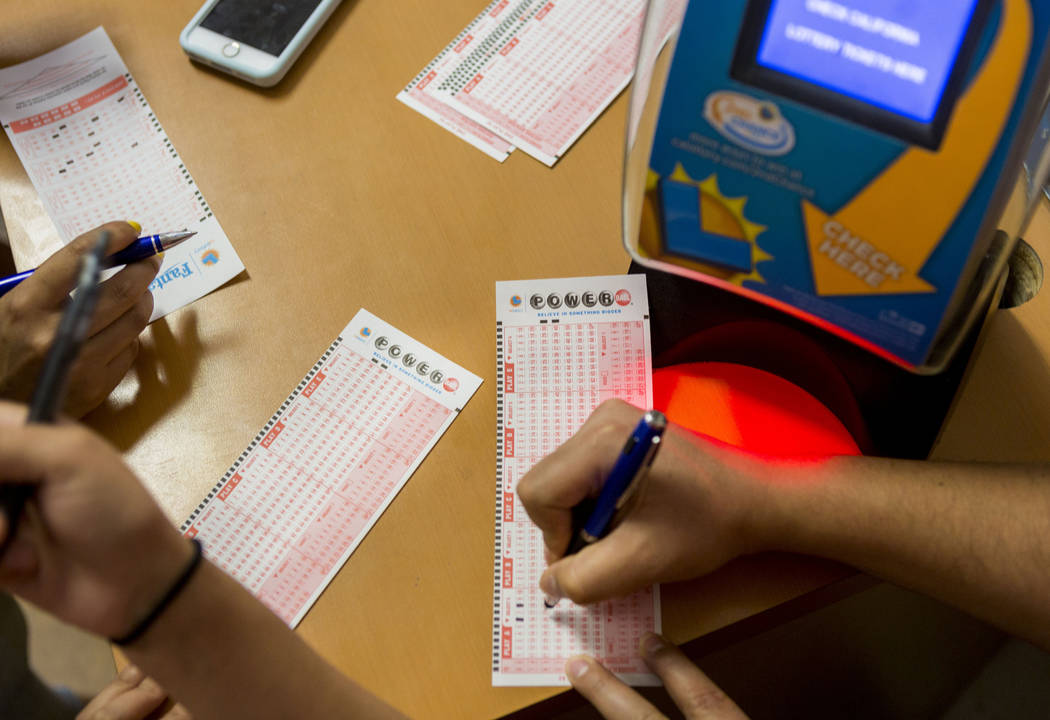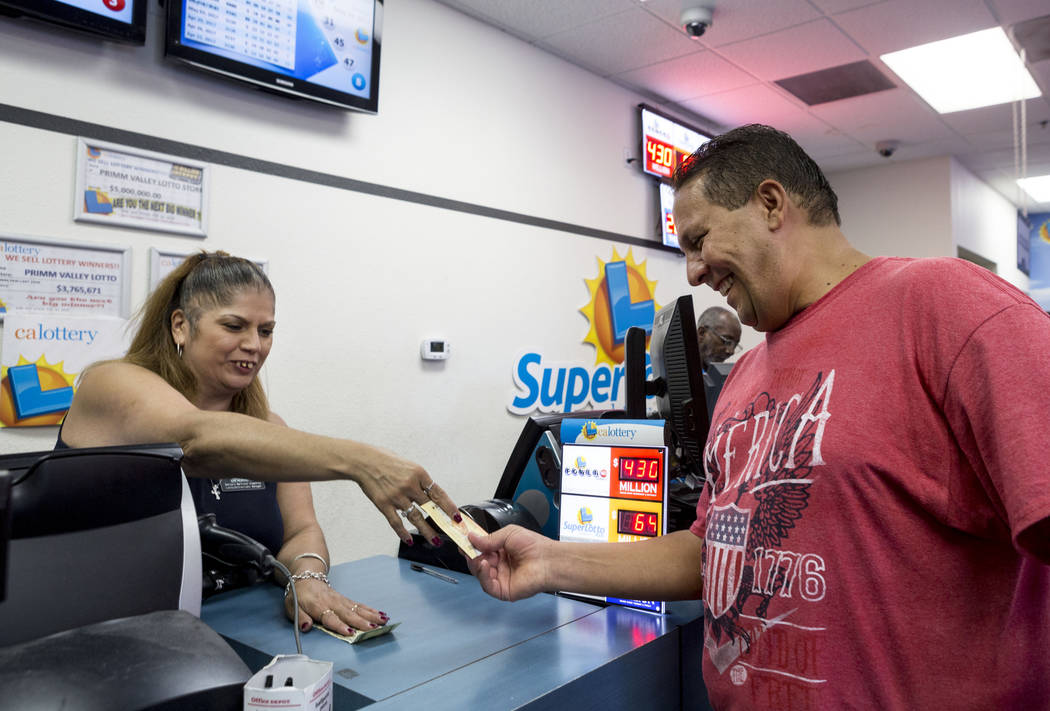 Legalizing the lottery isn't the way for Nevada taxpayers to strike it rich.
The Nevada Constitution bans lotteries. Every time the Powerball jackpot soars above several hundred million dollars, Nevadans rush to Primm, cross the California state line and wait in line at a small store to purchase tickets. On Wednesday, Chicopee, Massachusetts, resident Mavis Wanczyk won a $758.7 million Powerball jackpot, the second-largest lottery prize in U.S. history. And states collected millions of dollars from ticket sales.
Huge jackpots inevitably lead to calls that Nevada should legalize lotteries. Supporters say doing so will rake in the tax revenue for education and Medicaid.
But having more money dedicated to education — whether it's from a lottery or legalized marijuana — rarely translates into additional money for education spending. That's been the case in states from California to Virginia. Lawmakers take the lottery dollars dedicated to education, then shift existing education revenues elsewhere.
There are practical problems as well. Since government runs the lottery, its ads don't have to abide by the Federal Trade Commission's truth-in-advertising laws, like a private game would. This leads to lottery games that don't disclose odds or disclose them in misleading ways.
Then there's the advertising plan of Ohio's SuperLotto game. It sought to link the timing of its marketing efforts to potential players' receipt of "government benefits, payroll and Social Security payments."
Lovely.
So government fails to teach lower-income kids math, which prevents them from getting a job and escaping poverty. Government welfare programs that undermine both the family and financial incentives to work keep them trapped in poverty. Then government preys on their financial ignorance to take what little income they have.
If a private business did that, there'd be no end to the politicians decrying its "predatory" practices. This is especially true, because numerous studies have found that poorer people are more likely to play the lottery than those with high incomes. The lottery acts as a very regressive tax on those with lower incomes.
Moreover, giving government a monopoly on lottery gambling allows it to keep prices higher and payouts lower than they'd be in a competitive marketplace. In Georgia, the law requires 35 cents of every dollar spent on its lottery go back to the government. Those margins are possible only when government makes competition illegal.
And lotteries aren't immune from swindling. In Florida, a Palm Beach Post investigation found scams rampant throughout the state's lottery system. More than 200 people had claimed big lottery prizes over 30 times in just 10 years. One couple cashed in more than 200 tickets, pocketing over half a million dollars. It wasn't luck. It was fraud.
Some store clerks scanned customers' tickets and secretly kept the winnings. Others traded their winning lottery tickets for cash to avoid paying taxes or back child support. Drug dealers even used the lottery to launder money.
Government already rips you off in plenty of ways. Don't give it another by legalizing a government-run lottery.
Keep Powerball out of Nevada.
Victor Joecks' column appears in the Nevada section each Sunday, Wednesday and Friday. Listen to him discuss his columns each Monday at 9 a.m. with Kevin Wall on 790 Talk Now. Contact him at vjoecks@reviewjournal.com or 702-383-4698. Follow @victorjoecks on Twitter.